This week Zynga announced that it has purchased game developer OMGPOP for $200 million. OMGPOP is best known for their pictionary-esque hit, Draw Something, which to-date has been installed on mobile devices more than 37 million times.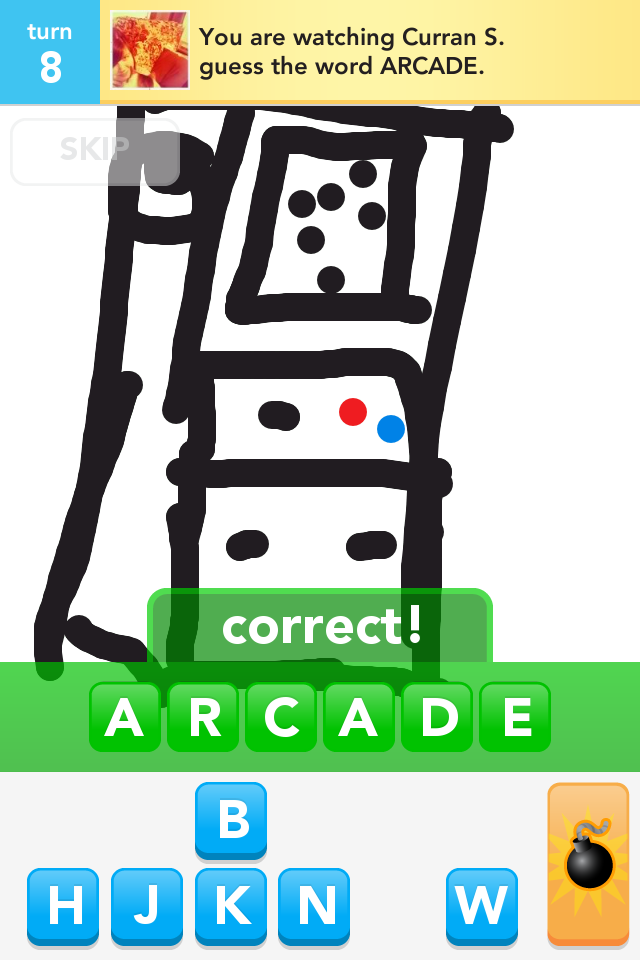 The deal will see OMGPOP's team of 40 joining the Facebook developing giant. The company has run its entirely Flash-based multiplayer casual gaming website since 2006, where users can play an array of games including pool, solitaire, hangman, and even missile command. More recently the company has moved on to create Facebook and mobile titles.
Its newest casual gaming hit works by giving users a selection of three different subjects to draw. Once completed the chosen topic is guessed based on the drawing by a friend or stranger asynchronously. The goal of the game is to build up the highest streak possible and to collect coins, which are awarded to both users for correct guesses. The popularity of the app has been explosive; the company estimates that there are about 2,000 drawings being created every second.
The game even beat out Facebook's previous most popular game, Zynga's own Words with Friends, at a difference of over two million daily active users.
Zynga had a rough start to the year, as they received a great deal of backlash over allegations of creating shameless clones of other popular games. The outcry began when three man game studio Nimblebit called out the company on reddit, stating that Zynga's new game, Dream Heights, was far too similar to Tiny Tower to be a coincidence. Only a week later, developer Buffalo Studios called the casual gaming giant out for the doing the same thing to their game, Bingo Blitz. Both companies wrote an open letter to Zynga, full of suspicious comparison pictures and a pretty wicked overall sarcastic tone.
Zynga has acquired game studios all across the world, and with another in its pocket it's a shame to think about OMGPOP's creative manpower potentially being wasted on emulating and renaming other already popular games. Or perhaps amongst all the backlash this year Zynga's finally learned its lesson, and maybe that's why it acquired OMGPOP in the first place, instead of just copying it.