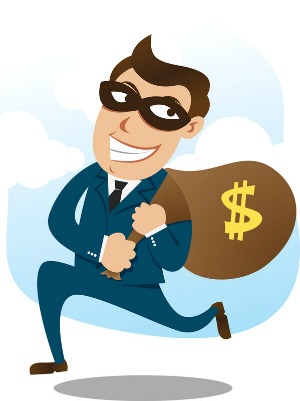 In the current "found it and flip it" cycle of the startup game, the interests of users and founders are opposed. When a company gets acquired, the founders get to cash out while users are left hanging about the fate of their favorite apps. The news that Kevin Rose's company Milk shut down their first app Oink and are slated to join the team at Google left many tech insiders and Oink users disappointed. The Milk acquisition is a perfect example that shows why users don't (and shouldn't) trust startups.
There are a few issues that come together to make a perfect storm for this lack of trust.
The first is that startups are increasingly reliant on user generated content and data to scale their businesses to a point where they are attractive to venture capitalists. Apps like Foursquare and Yelp rely on user tips and reviews. Similarly, health and fitness apps rely on users tracking their workouts and food logs. The more data people enter into the service, the more valuable the service becomes in the eyes of investors. If you have 1 million free users, that is 1 million people that you can serve ads to. This is an excellent business model for founders, but it's a raw deal for users. What happens to your data when an app that you use daily shuts down or gets acquired? Oftentimes you can export your data, but without the context of the app, the data becomes useless. When you have 3 years worth of running routes, race times, and running buddies contained within the community of a web app, you will never be able to make use of the data if you are lucky enough to find a new running app.
The second issue that creates lack of trust between users and founders is the opaque communication to users during company transitions. When Kevin Rose announced that recommendation app Oink was going to be shut down on the Oink website, the announcement read:
Oink was our first test and, in preparing to move onto the next project, we've decided to shut it down to help focus our efforts.
So, your "new efforts" are working at Google, Kevin?
The same thing is happening this week with the Posterous acquisition by Twitter. Users who have trusted Posterous as a seamless way to keep a blog now have to go through the process of exporting posts thanks to the uncertainty of the blogging platform. Posterous's announcement notes that the service is not going anywhere:
Posterous Spaces will remain up and running without disruption. We'll give users ample notice if we make any changes to the service. For users who would like to back up their content or move to another service, we'll share clear instructions for doing so in the coming weeks.
Twitter, however, is not making any promises.
The third issue that creates a lack of trust between users and founders is the misalignment of objectives between the two groups. For founders, getting acquired means that they get to cash in on their hard work, or at least take some money off the table if the acquisition is for a majority stake in the company. An acquisition is a score for founders because it means they don't have to worry about where their next paycheck is coming from. But users don't celebrate acquisitions because their service is either going to be shut down, absorbed into a product already offered by the acquiring company, or the spirit of the app will become hollow thanks to corporate control.
The lack of trust is emerging as a problem for early startups especially because they need a dedicated and active user base to gain traction. If early adopters start waiting 2, 3, or even 6 months to see if an interesting app is going to still be around before they start participating in a meaningful way, then there is no way that they will survive.
What's the solution?
It's hard to say. A vibrant startup ecosystem with incentives for founders to make money is what drives innovation. Founding teams can't promise that their products will be around indefinitely. I'm interested to see how users react in the next few years as more of the apps that they have trusted to be around start merging or getting acquired.