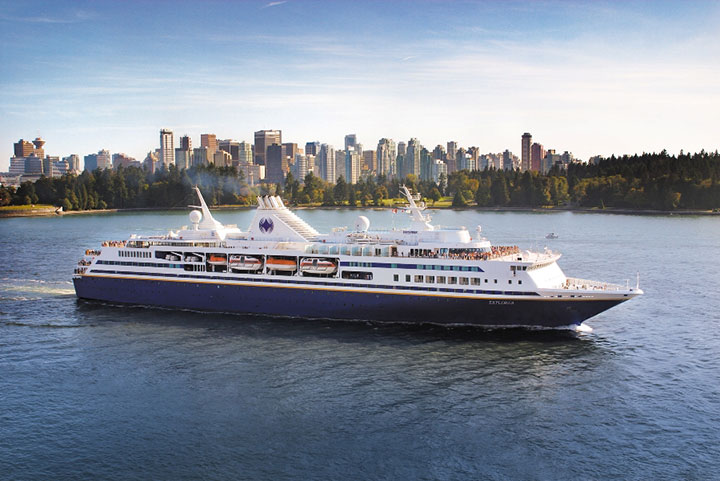 One of the most valuable assets of a business accelerator is something called the island effect. Essentially, it involves spending time in close quarters with other ventures and mentors for a prolonged time, which dramatically increases the potential for beneficial encounters, innovation, and new ideas for your startup. But as most islands are pretty stationary by nature, staying on an island is not the most effective go-to-market strategy. I am saying most islands, because there is one accelerator program that is combining the best of both worlds.  It's all the benefits of the island effect plus international exposure, an asset most accelerator programs are sorely lacking.
Of course, it's not actually an island, but a ship. That might sound a little unreasonable to you, which is exactly why it's called Unreasonable At Sea.  I was a student on the Semester At Sea 2013 spring voyage and an active participant in the program.  I'll be sharing more on my experience in later articles, but first, let's explore how this program began and its goals for the future, which is quite extraordinary.
It's a self-proclaimed "radical experiment in entrepreneurship to combat the greatest challenges of our time." Its success formula: 20 mentors + 13 countries + 9 social entrepreneurs + 1 ship and "one unifying belief: that entrepreneurship will change the world."  Take a look.
The moving island, the MV Explorer, is normally home to 600 college students, who travel to about a dozen countries in one semester with the Semester At Sea program. How did this atypical cooperation come about? And who is responsible for this accelerator that is so radically different?
At the helm was Daniel Epstein, founder of the Unreasonable Institute in Boulder and Semester At Sea alum. He believes that entrepreneurship is the answer to all BFPs, the Big F—–g Problems of our time, such as poverty, famines and lack of education.
True to its motto ("giving high-impact entrepreneurs wings"), the Boulder-based institute selects approximately two dozen promising tech and social entrepreneurs to live in a house for five weeks in the summer and provide them with mentorship, access to seed capital, skill training, and a network of support.
Unreasonable At Sea was conceived because today's massive social, environmental and political challenges are not confined to one country. They are of global nature. Since impact is their most cherished value, Epstein and company wanted to give tech entrepreneurs a chance to go to the countries to tackle these challenges at scale. In order for that to happen, they knew that a landlocked accelerator simply wouldn't cut it. In the fall of 2011, Epstein met with Luke Jones, Chief of Staff of Semester At Sea, to discuss his ideas. Together with George Kembel, founder of Stanford's d.school, they launched Unreasonable At Sea in January of 2012.
The companies included ventures like Agua, which provides clean drinking water to 300,000 people worldwide, and Protei, which builds open source sailing drones.
For 106 days from January to April 2013, the teams of entrepreneurs sailed 25,000 nautical miles and stopped in 13 different cities. In every country, the startups had a chance to gain empathy and explore local economies. On top of that, pitching events allowed the ventures to present their products to government officials, investors and other entrepreneurs. In Singapore, for instance, the unreasonable event took place at the INSEAD business school. A jury, consisting of unreasonable mentors including Tom Chi of Google X and Ken Banks (founder of Frontline SMS) judged the pitches. The winner was awarded a private dinner with Prince Fahad Al Saud, another unreasonable mentor, aboard the floating think tank.
With access to incredible mentors abroad, the institute availed itself of the same success principle that had worked for them in the previous four years in Boulder. The unreasonable mentors came to the ship at different parts of the voyage and stayed from one to eight weeks to guide and support the ventures.
Along with the mentors, this unique environment featured sponsors including SAP and Microsoft, as well as 600 college students from 150 academic institutions and over 50 countries.
Next week I'll share more about the companies and how their products help millions of people around the world. See you then.