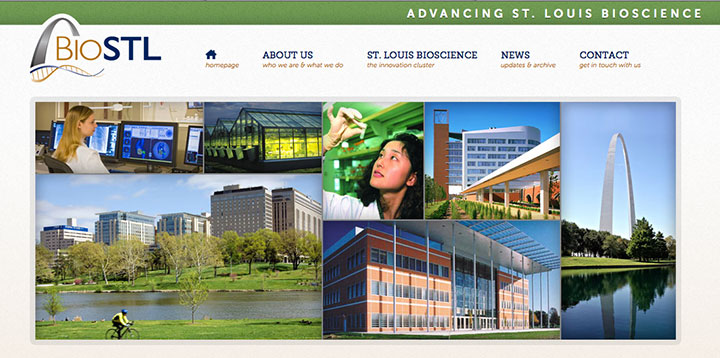 There's a new pilot program in the works from BioSTL thanks to a $100,000 grant they received from the Blackstone Charitable Foundation.  The new program, announced last week, aims to strengthen St. Louis' bioscience ecosystem by identifying high-potential women and minority bioscience entrepreneurs and helping them create viable high-growth ventures.
The grant was one of ten awarded nationally, and BioSTL was chosen from more than 500 applications.  St. Louis has a strong medical and bioscience community that has been a driver of regional economic growth, and the goal of this new initiative is to help propel that even further.  Donn Rubin, president and CEO of BioSTL commented, "The region will only achieve its potential if every talented individual, including those with entrepreneurial aspirations, has the opportunity to succeed and contribute to our regional prosperity."  BioSTL has been instrumental in building regional capacity and fostering collaborative efforts to advance innovation and entrepreneurship in St. Louis, and now they'll be able to expand those efforts by focusing on promoting the inclusion of women and minorities.
This new program will be led by Dr. Cheryl Watkins-Moore, who most recently served as an Entrepreneur in Residence with the BioGenerator, supporting the formation and growth of new bioscience startups.  She'll be working with existing collaborations from organizations across the region as well as finding new partnerships to promote inclusion in entrepreneurship.
"St. Louis enjoys many strengths within the biosciences for minority and female talent with the potential to successfully contribute to further growth of our region's economy," said Dr. Cheryl Watkins-Moore. "These new programmatic activities aim to institutionalize a pathway of entrepreneurial engagement, training, and startup resources to enhance the region's pipeline of women and minority bioscience entrepreneurs."
Participants in the program can expect to be transformed into high-growth entrepreneurs ready to launch and grow successful bioscience companies.  Dr. Watkins-Moore will accomplish this through awareness and engagement in biosciences, training to build skills for entrepreneurship, and access to resources including networking opportunities, facilities and even capital.
Partners in the program include the Cortex Innovation Community, Prosper, St. Louis Economic Development Partnership, Washington University Office of Technology Management, and Women Entrepreneurs of St. Louis (WEST).  You can find more information on BioSTL on their website by clicking here.