Multitaskers take note: you don't have to waste your morning commute guzzling coffee and drooling on yourself like an office zombie. Instead, use the time to brush up on the weird and wonderful world of technology with one of these great podcasts.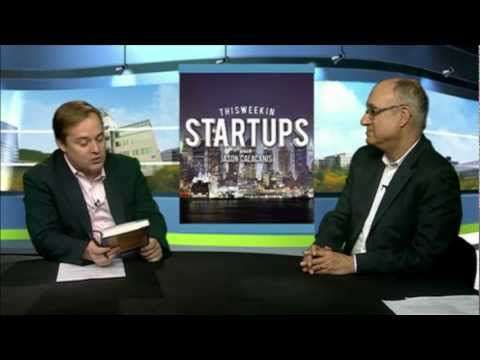 This Week In Startups: Catch this podcast twice a week for all things startups starring host Jason Calacanis and his motley crew of guests and regular commentators. The Tuesday show features an interview with an entrepreneur, while the Friday show is either a news roundtable featuring industry insiders, or an on the road episode. Past guests include Steve Blank, Kevin Rose, George Zachary, Liz Gannes, Ryan Carson, and more. The show will get you laughing with Calacanis' right hand man Tyler Crowley's bizarre insights. Not only will you be entertained, but you'll learn something each episode that you can apply to your career, whether or not you work in tech – there's a lot of great information of any type of business owner.
Freakonomics Radio: Based on the breakout book that shared the same name, Freakonomics boils down macrotrends into bite-sized chunks that make you go "hmmmmm." New York journalist and author Stephen J. Dubner, along with award-winning Chicago economist Steven D. Levitt, cover taboo topics like "The Upside of Quitting" and "Does College Still Matter?" During each episode, the team uses economic facts and figures to describe the world around us, with a twist.
DFJ Entrepreneurial Thought Leaders Series: Missed your chance to go to Stanford? No problem. "Sit in" on this weekly lecture series that takes place at Stanford each Wednesday. Lectures by Silicon Valley heavy hitters like Reid Hoffman and Sheryl Sandberg go beyond practical advice to encompass the journey and themes that have shaped some of the greatest careers in technology. This podcast will get you pumped up and inspired to take on the day.
This Week In Tech: If you don't have any geeky friends, this podcast will make you feel like you are hanging out with your chosen tech family. Leo Laporte hosts the show and invites a variety of tech commentators to the set each week. The show goes back and forth between news and silly banter. It's long too, so if you have an extra long commute, this show is for you.
Wired Features: It's impossible to read your favorite magazine Wired while you're in traffic. Fortunately, Wired is one step ahead of you. Wired Features is pretty straightforward: the best articles from Wired magazine are read aloud while you listen along.
Even if you work in a home office and commute 10 steps across your living room, you have to schedule some time during your day to checkout these five podcasts. You just might learn a little something.
Feature image provided by pond5 – the world's stock media marketplace.
Image provided by This Week In Startups.