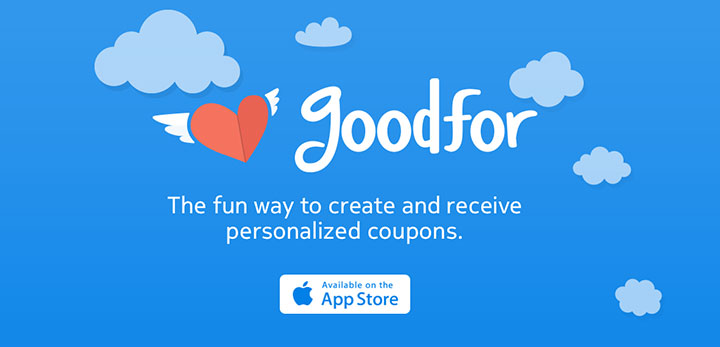 With technology becoming more and more ubiquitous in our lives, we sometimes lose touch of those personal connections.  It's easy to work all the time, tune people out, and focus only on the massive amount of email we receive.  We're so "connected" all the time that we become out of touch with what's happening right in front of our face.
You need to set aside some personal time with your friends and family.  Let them know that you care, and give them all of your attention.  But how, right?  They're likely just as "connected" as you are.  Well, there's an app for that.
Launching today, you can download an application to your iPhone called GoodFor.  It allows you to create a personal IOU and send it to anyone you like via email or text message.  They already have several very fun examples you can personalize in the app, and you also have the option to create one with your own photos.
The app is simple to use and fun.  I've already sent a few to my friends and family.  Here's one of my favorite examples.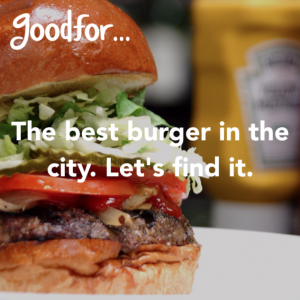 The application is from the mobile couponing startup SnipSnap, which is another app that you should check out, too.  It allows you to take photos of retail and restaurant coupons with your phone, allowing users to redeem them at businesses with their iOS and Android devices.  (No more carrying around a ton of coupons!)
Their earlier app, which now has 2.5 million users, 50 million coupons, and $150 million in savings in the past year alone, was actually how they got the idea for GoodFor in the first place.  Because SnipSnap only allows you to snap pictures of actual coupons, their spam filter began seeing a number of hand-made coupons being submitted.  Since that doesn't really have a place in their retail app, they created one for it.
Ted Mann, the founder and CEO of SnipSnap and GoodFor shared more about the application.  "Sending a GoodFor feels way more personal and heartfelt than a greeting card; it's almost like a currency for love. And yes, indeed, sometimes they're goofy, but just as often they're sweet and occasionally artistic," he said.  "My 4-year-old daughter's first one was intended for her mom, and in it she took a photograph of herself wearing socks on her hands with the line, "Good for one sock massage."'
As an entrepreneur, you know you have to hustle all the time to be successful, and I'd venture that a lot of your relationships have suffered because of it.  Who in your life deserves more of your attention?  You can make it up to them right now with a personal IOU, and you should send that with the application GoodFor.  Go download it now by clicking here.