What ONE gadget can you or your team not live without (other than a smartphone)?
The following answers are provided by the Young Entrepreneur Council (YEC), an invite-only nonprofit organization comprised of the world's most promising young entrepreneurs. The YEC leads  #FixYoungAmerica, a solutions-based movement that aims to end youth unemployment and put young Americans back to work.
1. Work With Kodak's PlaySport Camera

We are constantly creating video content for our website and show, and it gets old carrying the large cameras around. Having the Playsport on hand is a dream. No matter where you go, you can catch something right as it happens. Also, the audio is much better than using your phone. If you create a lot of video for your business, we recommend this gadget as a must — and it's waterproof! – Ashley Bodi, Business Beware
2. Capture With Canon 7D

The Double7 Squad is always either shooting a project or on the lookout for a beautiful moment to capture and the iPhone doesn't always do the job. We have about five Canon DSLRs amongst us so we can catch whatever's happening, when it's happening, and with beautiful lenses. – Pete Chatmon, Double7 Images


3. Logitech HD Webcam

I never realized why I'd need an external webcam when I have a perfectly decent one built into my computer — until I got one. The huge bump in video quality and being able to plug it in, move it around, and shoot impromptu videos from anywhere have been a huge asset for our content marketing. – Sean Ogle, Location 180, LLC


4. Can't Stand Anything but mStand

The mStand by Rain Design is one of the most frequently seen accessories on the desks in our offices. This solid aluminum stand matches perfectly with MacBook Laptops, while lifting the laptop up to eye level for better posture and viewing. At fifty dollars, it's a must-have for anyone whose main workstation is a laptop. – Matt Mickiewicz, 99designs
5. Work With Wireless Headsets

We're not gamers by any standard, but when taking calls from our computer, we very much prefer not being tied down and enjoy the luxury of being able to get up from our desk to pace around a room in thought while on a call. – Danny Wong, Blank Label Group, Inc.


6. Endicia Printers Raises Satisfaction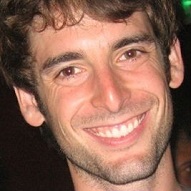 We ship anywhere from five to fifty customer orders on a normal day. Endicia has a full-service solution that allows us to print postage — with free tracking numbers — from the office. As a company that sells physical products, managing fulfillment and operations is critical to customer satisfaction. Endicia helps us get it right, and get customers their orders fast. – Aaron Schwartz, Modify Watches
7. Stay Powered With Mophie Juice Pack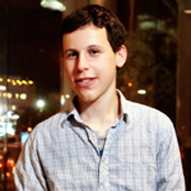 Smartphones are useless if the battery dies in a few hours. That's why it's important to carry around a Mophie Juice Pack, so that your phone has a chance to stay on longer during the day. – Ben Lang, EpicLaunch


8. Portable Battery from ZAGG

I can't live without an accessory to gadgets, which is the incredible ZAGGsparq portable battery for the iPhone. One charge gives you four more full charges to take with you in case you might be away from a power outlet for an extended period of time. As a businessperson, you can't afford having your phone die on you all the time! – Logan Lenz, Endagon
9. Fujitsu ScanSnap

The ultimate business scanner, it brings the dream of the paperless office to reality. It also syncs with Evernote and is an amazing OTR reader. It even scans a stack of business cards in minutes. – Michael Margolis, Get Storied


10. iPad, Hands Down

It used to be that I could only do my client work on my computer, which would mean that I'd have to be set up somewhere. I could attempt to use my iPhone, but it really didn't offer the ease of use as my computer did. The iPad became the perfect blend — allowing me the portability of an iPhone, but with the processing power and ease of my computer. – Steven Le Vine, grapevine pr
11. Tablets Are Taking Over

Tablets are the future. Otherwise, why are Apple, Amazon, Google, Microsoft, and others making their next great innovation in them? Tablets are great for presentations, collaborative notetaking, and seamless content consumption. – Ash Kumra, DreamItAlive.com


12. Skype Saves Time and Money

My team could NOT live without Skype. We use it for all of our internal conversations. And when TalentEgg was first getting started, it also served as our extremely efficient and low-cost phone system! – Lauren Friese, TalentEgg Inc.


13. Can't Function Without Wufoo

My team uses Wufoo for everything that needs any sort of data collection. Since it integrates with many other apps, it is easy to move information back and forth from different platforms. I couldn't imagine my team functioning without this product. – Lawrence Watkins, Great Black Speakers


14. Cloud Computing Is Key

Storing digital files on a local machine simply does not cut it when trying to work within an organization which needs to share files. Utilizing a cloud server (or a service like DropBox) makes this much easier and eliminates duplicate versions of the same document. We lose less data and we are more secure keeping our files in the cloud. – Lucas Sommer, Audimated
15. Keurig Coffee Machine, Of Course

Our Keurig coffee machine was one of our best investments. 24/7 access to coffee and tea lets our team work productively all hours of the day (and night!) – Bhavin Parikh, Magoosh, Inc.


16. Bound at the Spine

I know this is a little 'old school' but I take my Moleskine everywhere with me. It's always by my side to jot notes, ideas, or things i need to do. It's the only 'paper' I actually use and I'd be lost without it! – Andy Drish, Referral Squirrel