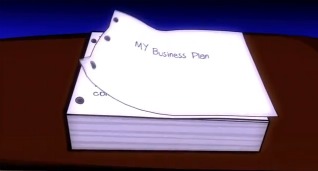 Eric Ries' book, The Lean Startup: How Today's Entrepreneurs Use Continuous Innovation to Create Radically Successful Businesses, has inspired entrepreneurs around the world and has almost evolved into a cult among its most ardent followers.
"When I read The Lean Startup my whole outlook on how I ran my business changed," said Jayme Joyce of the Chicago-based video production company Joone Studios. "I won't shut up; I keep telling my business partner about it."
For those not in the know, The Lean Startup is a book by entrepreneur Eric Ries that goes through his experiences learning how to build a startup the 'lean' way (i.e. without a bunch of money).
Joyce was so into Lean Startup methodology that she and her business partner at Joone, Jessica Christopher, created an animated video explaining Lean Startup Methodology, crediting the book at the end.
"Chicago has one of the top three Lean Startup groups in the country and we were working on this video when Eric Ries was speaking to the Chicago Lean Startup Circle," explained Joyce. "We weren't completely done, but Eric said he liked the parts he saw and we thought this was a great way to get more involved in the Lean Startup movement."
Chicago's Lean Startup Circle is run by Bernhard Kappe and has a strong following. "We keep getting larger and have our sights set on becoming the biggest group in the nation," said Kappe.
The Lean Startup Video by Joone Studios