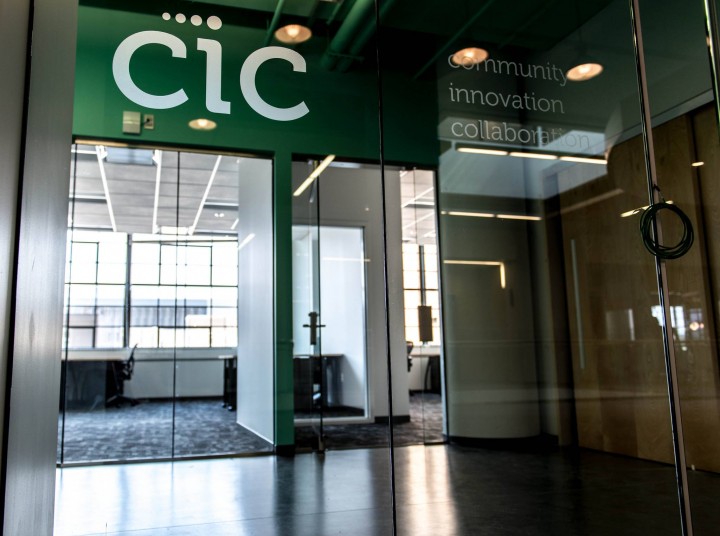 After months of anticipation in the startup ecosystem, the Cambridge Innovation Center (CIC) at the Cortex Innovation Community's @4240 building is finally open for business.
Companies were allowed to move into the space, which takes up approximately 32,000 square feet, beginning at 9 a.m. Monday morning. Many of the tenants gathered at CIC this morning to pick up their parking pass, scope out their new office space and mingle with their new coworkers.
According to Dougan Sherwood, the managing partner for the St. Louis office of CIC, about 25 different companies currently have a presence in CIC's wing, including large companies such as Nestle Purina Petcare, Stone Carlie, Polsinelli, as well as a host of other smaller firms and startups.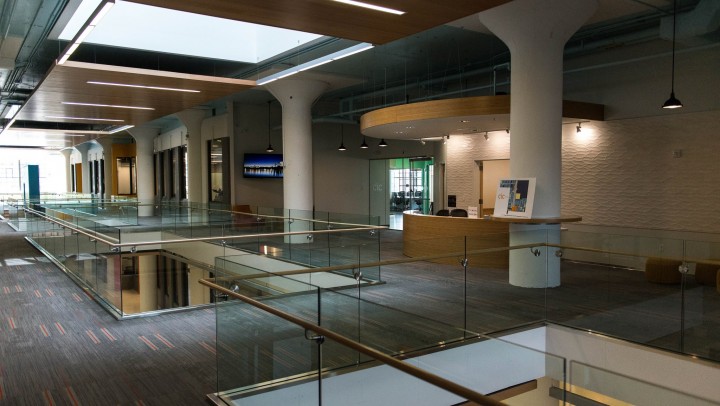 The space is currently about 20-25 percent full, with occupancy expected to increase rapidly within the coming months, Sherwood said. Eventually, the space can house about 75 different companies, although he recognizes that won't happen overnight.
"We recognize that the model we have here in the @4240 building is different than what many people are used to, and that it will need time to be fully embraced by the community," Sherwood said.
CIC, founded in 1999 in Cambridge, Mass. with a vision of "startups make the world much better," is now the largest innovation center in the world. In addition to providing entrepreneurs and more than 500 startup companies a collaborative working space, CIC hosts events, seminars and other educational offerings geared toward the startup community.
With the opening this morning, St. Louis is now the second city with a CIC hub.
CIC is the fifth official tenant of the @4240 building at Cortex — Washington University, Boeing Ventures Group, Husch Blackwell and Manifest Digital have all set up space in the building.
For more information about CIC, visit http://cic.us/.
———————————–
Photo Credit: Cortex Innovation Community Facebook page