What social media platform do most entrepreneurs neglect that they shouldn't?
The following answers are provided by members of Young Entrepreneur Council (YEC), an invite-only organization comprised of the world's most promising young entrepreneurs. In partnership with Citi, YEC recently launched StartupCollective, a free virtual mentorship program that helps millions of entrepreneurs start and grow businesses.
1. Linkedin

Prospective buyers and employees flock to Linkedin to research the personal profiles of founders and CEOs. They like learning the background of the person who heads up the company they have an interest in. Entrepreneurs should treat Linkedin like an About Us page on their website. Fill it out completely and include interesting tidbits that helps move interested prospects closer to becoming customers.  – Brett Farmiloe, Markitors
2. What's App

Many entrepreneurs neglect What's App, Line, WeChat, Kik, Facebook Messenger and other chat related apps that are quickly growing their user bases everyday. It's unclear if these social platforms are here to stay for the future, but what's clear is that there is a lot to learn from how quickly each of these channels was able to grow a user base by offering a variety of valuable features.  – Brian Honigman, Marketing Consultant
3. Quora

We love Quora because it gives us the opportunity to substantively engage with potential users. We get a lot of conversions from our Quora answers because we can explain our value in a more tailored way.  – Basha Rubin, Priori Legal
4. YouTube
YouTube

 is a widely used platform by consumers, so it's a huge mistake for entrepreneurs to neglect this activesocial media channel. If you sell a product, high quality videos demonstrating it in action are an invaluable resource for your customer. If yousell a service, put together a video explaining the details/benefits of your program.  – Anthony Saladino, Kitchen Cabinet Kings
5. BuzzFeed

We've had a lot of luck driving visits to our product pages with entertaining and relevant BuzzFeed lists. Creating the content is a lot of fun, and it can go viral and live on for a long time. It also gives you great content to post from your brand's social sites. And, since virtually every twentysomething is a BuzzFeed pro, it's an easy task to assign to creative interns.  – Brittany Hodak, ZinePak
6. Slideshare

Slideshare is a great social media platform to share ideas through presentations and receive feedback from the community. Through Slideshare,  we've been fortunate to not only learn from others, but to have also gained fans that engage with us regularly. They even give us feedback on topics they're interested in having us cover next.  –Kenny Nguyen, Big Fish Presentations
7. Instagram
Instagram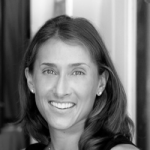 is really different from other social media platforms, which is why brands don't always understand how to use it. It's a place to grow brand advocates, not necessarily drive online traffic. By developing a strong Instagram presence you'll connect with a whole new audience of influencers who are more open to connecting. You can create a deeper bond that you just can't get through otherplatforms.  – Brooke Bergman, Allied Business Network Inc.
8. Online Forums

There are thousands of niche forums online. No matter what type of customer you're trying to reach, I'll bet you that there's a forum of passionate people who care about that marketplace. It may not have the same user experience of bigger social mediaplatforms, but the quality of the connections you can make is incredible.  – Thursday Bram,Hyper Modern Consulting
9. Twitter

Just because you're signed up for Twitter and tweeting doesn't mean you aren't neglecting its full potential. Consult a social media specialist to get the most out of your 140 characters.  – Sam Saxton, Salter Spiral Stair and Mylen Stairs
10. Houzz

For the home and design community, there is no platform more influential and powerful than Houzz. Their most recent fundraising round — of $150 million — values the company at $2.3 billion. This is a social platform few individuals outside of the industry know about, but is critical for online success among businesses that offer compelling home goods or services.  – Firas Kittaneh, Amerisleep
11. AngelList
AngelList

 is one of the hottest social media platforms for startups, and entrepreneurs should make sure to have a profile on the site. Whether or not you're currently fundraising, and no matter what stage of company you have, AngelList is a fantastic resource for seeing what investors are interested in, finding qualified candidates to hire for your startup and tracking startup trends.  – Doreen Bloch, Poshly Inc.
12. Yammer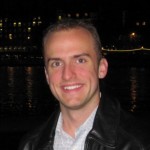 Internal communications can be just as important as external. Internal social tools like Yammer can be extremely important for promoting content and information to your team. Use them!  – Robert J. Moore, RJMetrics
13. Pinterest
Pinterest

 is a phenomenal traffic-driver when used correctly, especially for businesses whose primary presence is a digital one (eCommerce, web, etc). The biggest challenge is translating your content into something visual, and it needs to be done in a way that naturally fits with the rest of the content on Pinterest. But when you do it right, the benefits are huge.   – Tolga Tanriseven, GirlsAskGuys
14. Google+
Google+

 is often neglected as the "little brother" of social media. Users must hurdle its lack of intuitive use; it's not one-click easy to connect like LinkedIn or Facebook. But leaping those hurdles offers great benefits. First, it offers search advantages. Second, the authorship tag builds your authority and search power. Embrace the difficulties because it's less crowded.   – Joshua Lee, StandOut Authority