In any startup or small business there is more to do as an owner than most people have time for, including accounting, inventory, product development, operations, team management, and recruiting — just to name a few. The good news is that there is a plethora of software that has been built to automate tedious tasks and/or create new ways of doing business.
Here' s 10 technologies that will help you run your business more efficiently.
1. Start a blog and mailing list
Developing and maintaining customer relationships is time consuming, especially for someone that sells to consumers. By starting a blog or email list, you can keep the lines of communication open with your current customers and attract potentially new ones at the same time.
There are many simple and effective tools for creating a blog or mailing list: Tumblr and Posterous — both free — can get you blogging in minutes and are very simple to use. For mailing lists, Tiny Letter is quick, dirty, and free. If you need something with more features or analytics give MailChimp a try.
2. Accept payments with Square
   

If you sell physical goods, Square is a must have. It allows you to accept payments on your iPhone or iPad from anywhere. The company does charge 2.75% per transaction, but other than that there are no hidden charges or fees.
To get started, order a Square card reader or pick one up at an Apple store. If you own a storefront, you should also check out Square Card Case. The killer feature here is that Square provides analytics on what you sell and when. Customers can create a tab and at checkout, all they have to do is say their name and their information will appear in your system, then the transaction can go through. A receipt will be sent digitally to their phone.
4. Twitter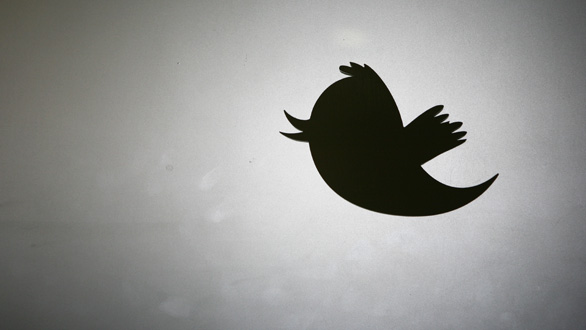 Business owner, go create a Twitter account. I'll wait.
Good. Now that you have access to the thoughts and feelings of millions of people, you can start using this service to build your clientele, keep your current customers informed, and test out business ideas.
For instance, let's say you're a consulting firm who specializes in iPhone apps. You could go on Twitter, find 5 or 10 businesses that you could potentially consult for and follow them. Then you can strike up a conversation with them and build a relationship over Twitter. All of this can be done with minimal time and no phone call.
Or maybe you own a restaurant. You can create a Twitter account and ask your customers to follow you. If someone mentions that they are visiting your restaurant on Twitter, ask them how their experience was and what you could do to make it better. Or, simply tell them you appreciated their business. This an unexpected way to create goodwill for your business, and a great way to get feedback.
5. Promote with Foursquare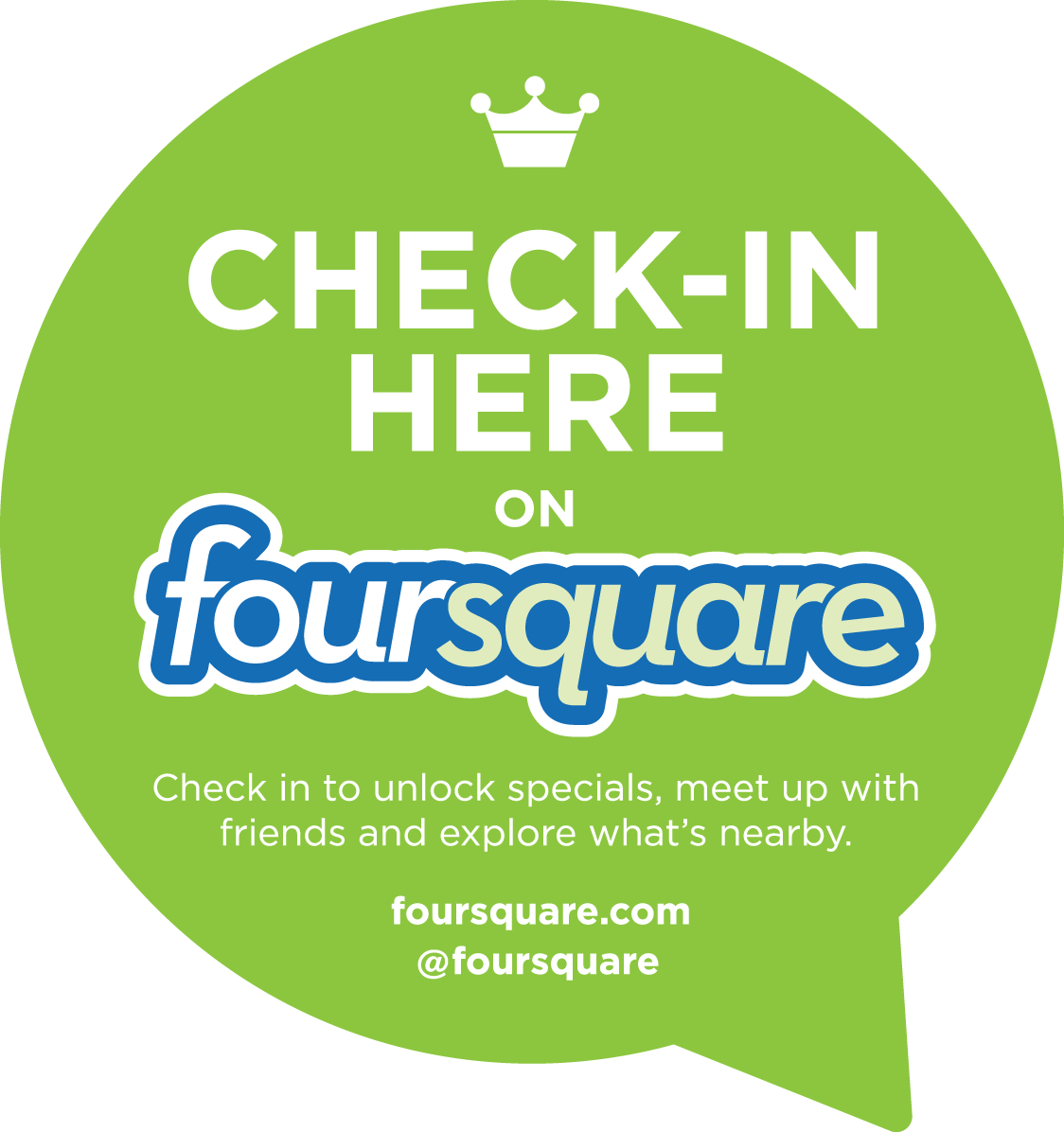 Believe it or not, people actually check in to places with this Foursquare thing. As a merchant, you can reward people for checking in to your business with food, drinks, or some other form of acknowledgement. This is a great way to engage customers and reward them for their loyalty.
6. Use Google Apps for Mail and Document Sharing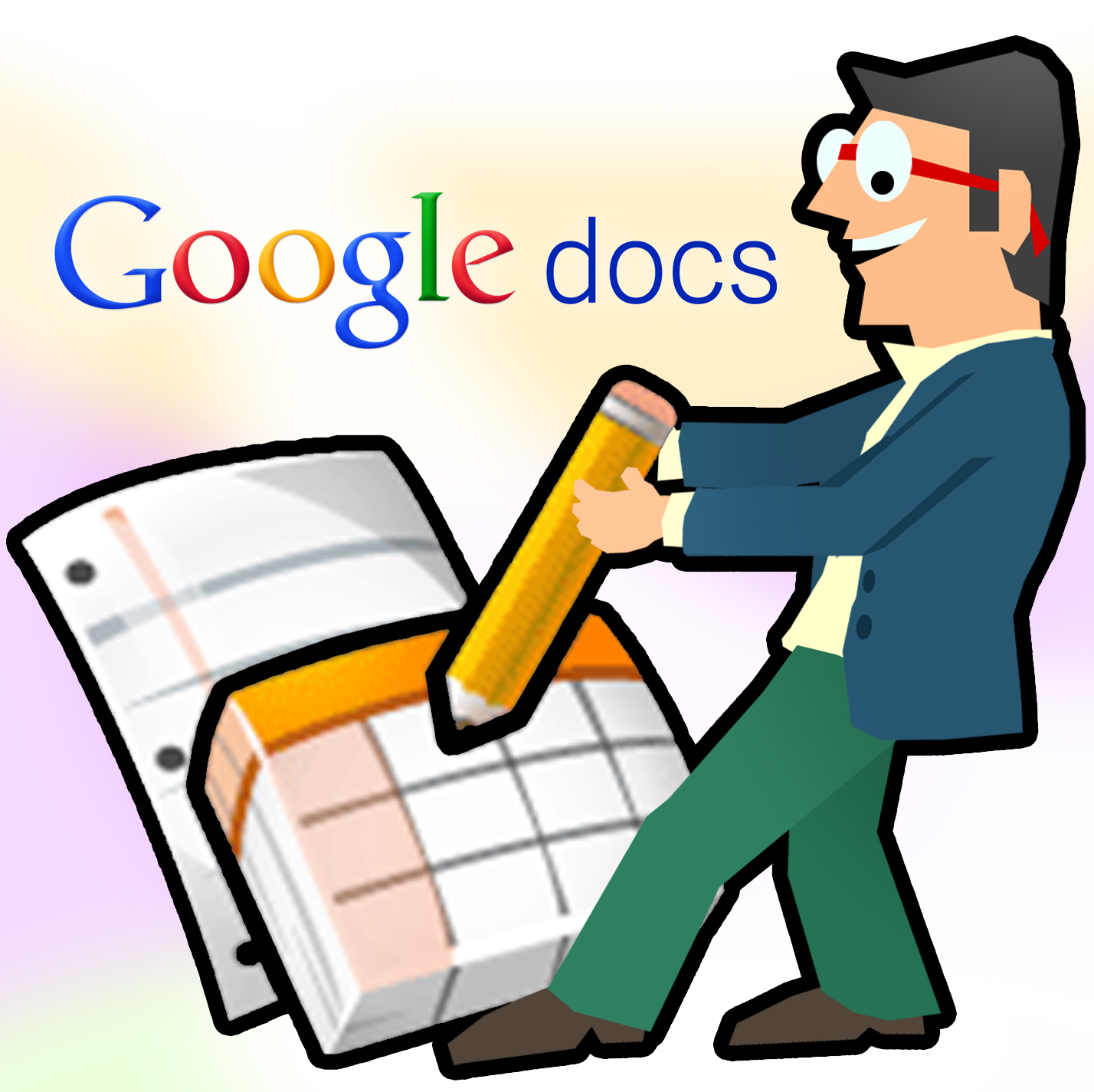 Many of you probably have a Gmail account, but if you don't let me tell you…Gmail is awesome. If you have a team that relies heavily on email and collaboration, it may make sense to check out Google Apps for Business. For $50/year/user, you can get your own domain name and access to Google Docs and Calendar for your whole team.
This makes it easy to collaborate on documents and schedule meetings without an exchange server, which costs god knows how much  and has a crappy user interface.
7. Use a Customer Relationship Management (CRM) Tool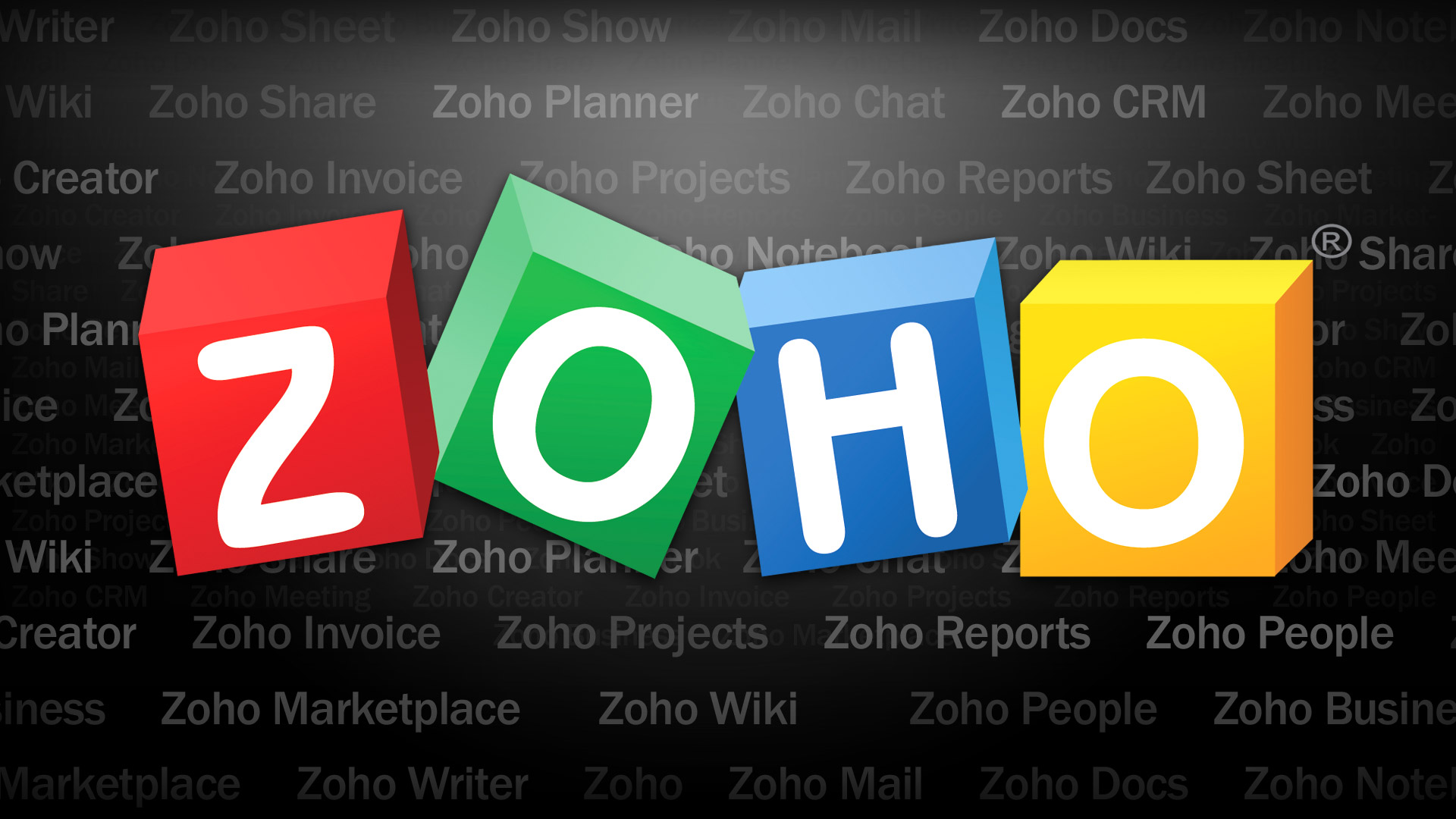 Your business probably has relationships with many different people – vendors, prospective clients, or partners. These relationships help your business run, or in the case of clients – make money. CRM's like Salesforce or Zoho CRM help manage your relationship with customers by tracking your interactions with them. By keeping all of your customer data in one place, your sales people can spend less time tracking down information and more time closing sales.
8. Get Active on LinkedIn
If your business grows like we all want it to, eventually you are going to have to hire someone. Hopefully someone skilled. With experience. And references.
With LinkedIn, connecting with that special person is easier than ever before. By creating a profile, you can search out candidates with certain skills and positions and then contact them about job opportunities. This is way more personalized than placing a job ad on craigslist or Monster.com.
9. EchoSign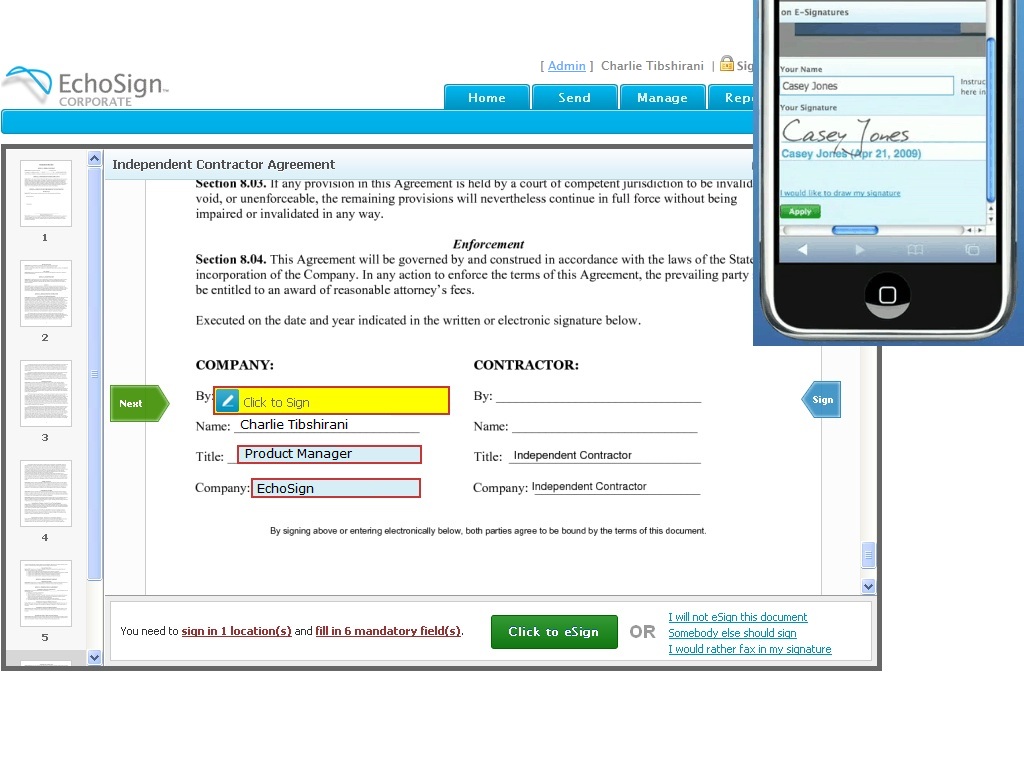 If you are mailing contracts around, stop. EchoSign is here to save you. It allows you to electronically sign documents and keep a record of them both on your computer and online.
You can read all the feature mumbo-jumbo online, but the gist is: Echo Sign will help close sales more quickly and also track past or current contracts.
10. Hellofax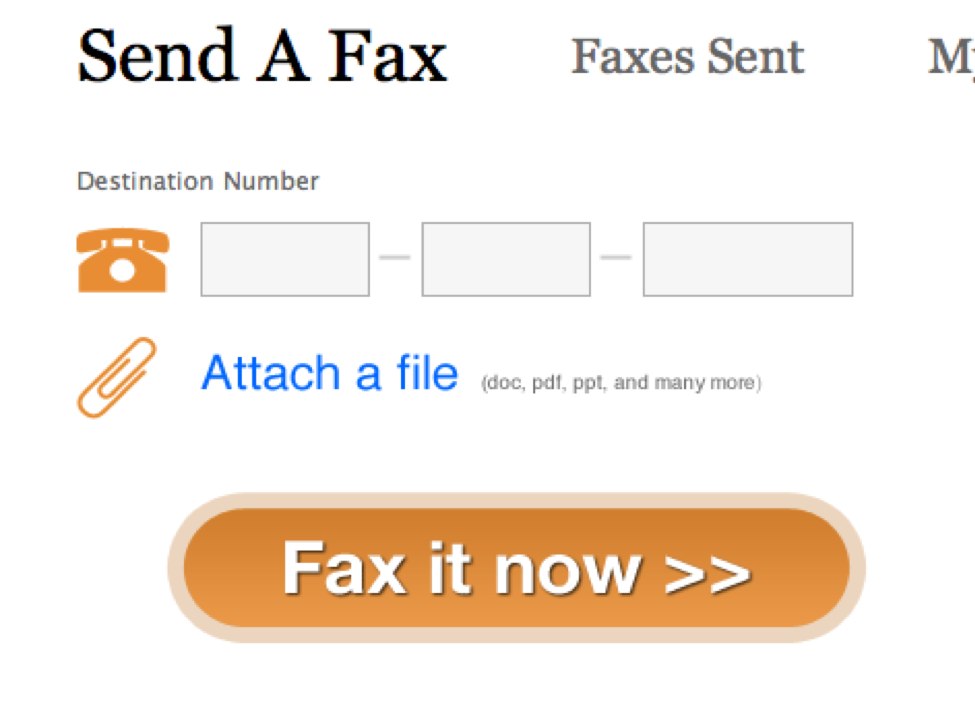 I have an admission to make – until a few months ago I didn't know how to send a fax. It was the first time in my life that I used a fax machine and I was shocked that people still used such antiquated technology.
Thanks to Hellofax, I won't have to worry about sending a fax ever again. Hellofax is a web application that allows you to send or receive faxes from your computer. I love this service, because it eliminates, in my opinion, one of the worst pieces of "modern" office equipment.
In the digital age, any business owner can improve their sales, margins, or operations with technology. It's just a matter of knowing where to look. What tools do you use to help run your business? What makes your life easier?