Along with hospitality and tourism, the cultural and creative industries have been among the most hard hit by COVID-19's economic fallout. Brookings estimated that as much as 30% of all creative industry jobs were lost between April and August of last year.
With live performances, art museums and music festivals waiting vulnerably on standby for lockdown restrictions to ease, people around the globe bide anxiously for a long-awaited dose of in-person visual and aural pleasure.
Consumers, though, have not been sitting idly at home blocked off from creative outlets altogether. People have turned to the internet and streaming platforms to get their fix of virtual concerts and live performances, with big names like Lady Gaga and Snoop Dog performing to crowds of digital onlookers, and rapper Travis Scott having a wildly successful show at online game Fortnite's first digital concert, drawing in 12.3 million live viewers.
Visual art appreciators too are entering the online space. Museums such as Florence, Italy's Galleria degli Uffizi joined Google's arts and culture initiative in 2020 which offers virtual tours of all kinds of museums and galleries.
In the business world, the sudden shift to fully remote workplaces stress-tested industries across the globe. And the creative economy played an important role in helping industry to rapidly digitally transform.
From design studios and web developers who brought mom and pop stores online for the first time, reconnecting them with customers, to SaaS-based platforms that allowed for intuitive, do-it-yourself design, creatives helped get businesses back on track and updated for this century.
With this in mind, we take a look at the 21 most influential leaders in the creative economy focused on design, development and innovation who are making it more fun and accessible to live, work and play in our new digital world.
---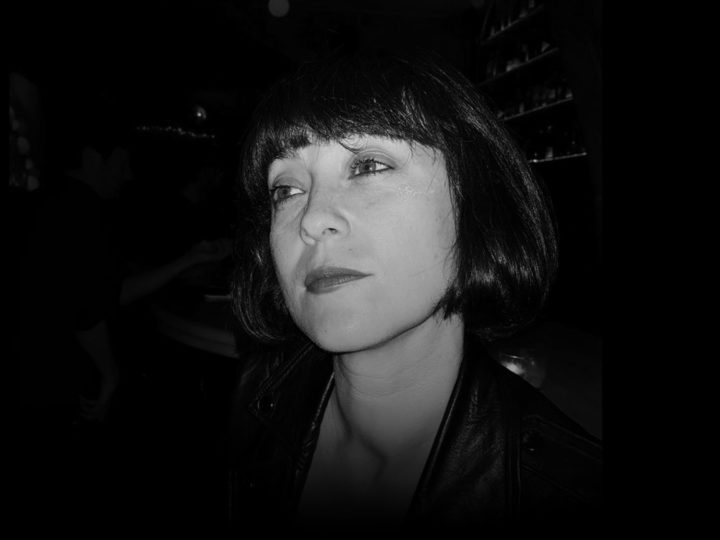 Hugely passionate about creativity and innovation, Eva Santos Bouzas is founder and chief creative officer at Delirio & Twain, a team of creative and strategic consultants for brands and companies.
In 2017, she was named in Adweek's Creative 100 and included among Ad Age's Women to Watch, Europe. She has also been crowned Spain's "Advertising Person of the Year" and named on the Forbes 100 list of most creative people in business.
Bouzas has judged at some of the most prestigious creative festivals around the globe such as the Clio Awards, One Show, D&AD, Cannes Lions, and NYF. She has helped create #masmujerescreativas, a platform that promotes visibility, equal opportunities, and work-life balance for female creatives.
---
Paul Charney is the CEO and founder of Funworks, an Oakland, California-based creative and consultancy agency that involves sketch and improv comedians in the creative process to help clients make their brand "work harder" and their teams "work better".
Charney has worked in advertising and sketch comedy for more than 20 years and is one of the founders of "Killing My Lobster", a sketch comedy troupe in San Francisco.
He studied theater at Brown University and says love matters in the theater and should matter in business. "If you risk falling in love with the process and the experience, you will leave knowing that you did something great."
---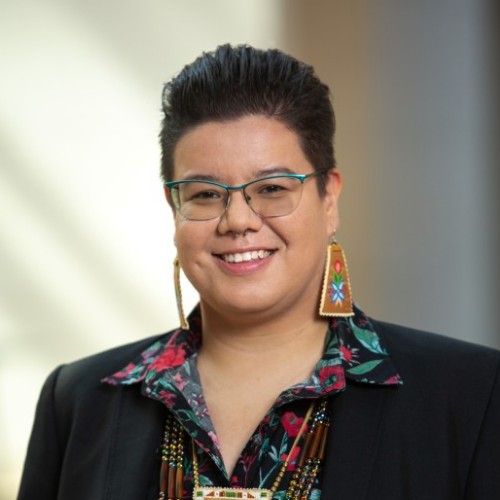 Neebinnaukzhik Southall, whose first name means "Summer Evening" in the Anishinaabe language, is a member of the Chippewas of Rama First Nation.
She is a graphic designer, photographer, writer, and artist who graduated from Oregon State University with an Honors BFA in applied visual arts in 2011 and a minor in visual arts, and a certificate in Native American art history from the Institute of American Indian Arts in 2019.
Southall runs her creative business called Neebin Studios and is focused on work impacting and involving Native communities, including arts writing on Native artists and designers as well as photography encompassing portraits, fashion, artwork, and jewelry.
She has helped drive conversations about the importance of representation of Native graphic designers. Through the Native Graphic Design Project, one of the few such resources currently available, she is helping maintain a list of Indigenous graphic designers.
---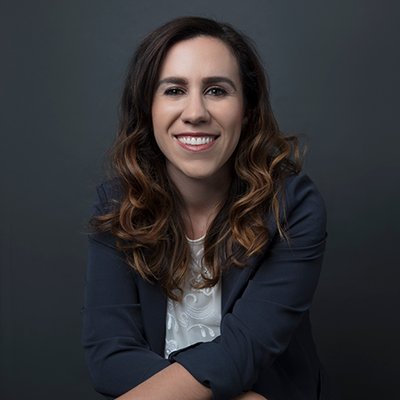 In her role as the director of global marketing at the Founder Institute, the world's premier idea-stage accelerator, Rachel Sheppard is in charge of the global advertising strategy and budget, lead generation, funnel management, brand recognition, and marketing team growth and development.
Known for her creativity and innovative ideas, she oversees, implements, and designs FI's digital marketing strategies in 200+ cities and 90 countries.
Sheppard is also the co-creator of the FI's Female Founder Initiative, which was formed in 2016 to create more opportunities for women to build successful companies and help change the ratio of female founders.
In addition, she volunteers for the Canine Companions for Independence East Bay Miracles Chapter, where she contributes to the public relations and marketing strategies for their major fundraising efforts.
---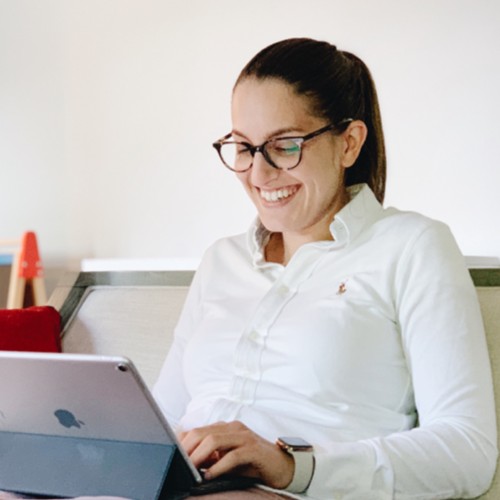 Cat Noone serves as the CEO of Stark, which offers companies of all sizes an integrated suite of tools to make their software products more accessible and compliant.
She has strived to design products that "make a difference and people love" for over a decade and believes the solution to create a product that people can fall in love with is done by giving it character, opinion, and soul.
Noone created digital card game Fold, Sketch plugin Fluid for Sketch, and custom theme Toothpaste and previously co-founded and was chief design officer for Liberio.
She is also sharing her knowledge and expertise as a mentor for Techstars, one of the world's most prominent startup accelerators, and regularly speaks at conferences.
---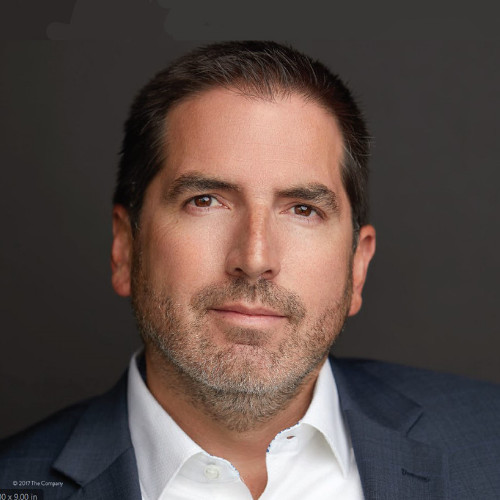 As CEO, Jose Lozano provides direction for the future of 9thWonder, which is an independent marketing agency that "knows how to see beyond the brief, dig into data to drive measurable results, and create work that earns a brand a place in people's hearts and newsfeeds."
Jose holds a B.A. degree in marketing and finance from Baylor University in Texas and embeds himself into clients' companies to gain a full perspective of their marketing challenges.
He maintains that this approach drives successful strategies that lead to results.? The company has done work with LAX airport in Los Angeles, Samsung, and the islands of Tahiti, among many others.
---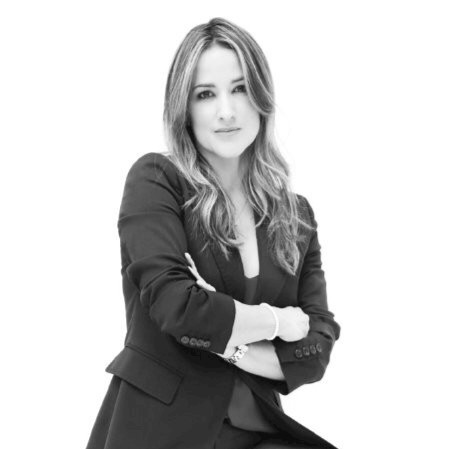 Catalina Sanchez Ayerbe is an award-winning communication strategies developer who is contributing to the creative industry as an advertising business executive manager leading top national and international key accounts for McCann Worldgroup Colombia.
She is also the CEO of VMLY&R COLOMBIA, which "harnesses creativity, technology, and culture to create connected brands that drive value for clients and touch lives around the world."
Ayerbe has a proven track record when it comes to client business growth and brand leadership results and is highly skilled in promoting constructive creative processes.
---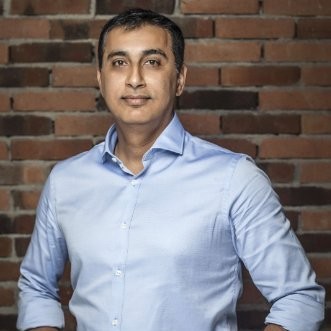 As the CEO of Talos Digital, Amyn Gillani is at the helm of a team of professional software developers and creatives that partners with businesses to provide consulting and development on their software products.
Talos designs unique, creative shopping experiences by implementing leading e-commerce platforms SAP Commerce and Adobe Magento.
Gillani holds a degree in computer science from Florida International University and has over 20 years of extensive experience in IT technologies, including databases, web development, and mobile application development.
He is also a mentor at the Founder Institute, the world's largest pre-seed startup accelerator that helps entrepreneurs create enduring technology companies.
Before joining Talos, he was responsible for founding several startups that delivered high quality products in ERP, web, mobile and IoT.
---
Soa Kang started a full-service advertising agency called adCREASIANs in 2007 and has brought together a group of Asian-American professionals with innovative ideas for creative advertising and marketing targeted toward the Asian-American market.
Her company is working with a growing list of clients, including Central Health Plan, Century West Partners, Pulmuone USA, Pacific Palms Resort, Zespri International, US Bankcard Services, and the Tiger Woods Foundation.
Soa is currently on the board of UCI Alumni Association, UCI Korean American Alumni Chapter, Korean American Chamber of Commerce of Los Angeles, and Brea Chamber of Commerce.
---

A creative and strategic leader with over 15 years of experience with top companies and ad agencies, Rafael Gomez Arroyo is now acting as the founding CEO of Bexi.
Bexi offers an unlimited, smart, and autonomous design platform to help users design and execute their digital campaigns in a faster, more efficient manner.
Arroyo has extensive expertise in team building and leadership and combines a hands-on approach with high-level strategic thinking and thorough understanding of brand management.
He has played a vital part in delivering growth for brands like Coca-Cola, Budweiser, Heineken, Scion, Toyota, Comcast, Citrix, Bruker, and Bio-Rad.
---
Carol H. Williams is the owner, president, CEO, and chief creative officer of her namesake company and has demonstrated success year after year in achieving revenue and business growth for her clients.
Her highly diverse and skilled staff has produced award-winning advertising and marketing campaigns for many Fortune 500 companies.
Over a 30-year career, she has inspired more than 5,000 employees and has exceeded $30 million in revenue.
As "the longest-running independent multicultural marketing shop in the United States", it provides clients with an array of services to create a unique marketing program that includes digital, social, PR, event planning, and film.
---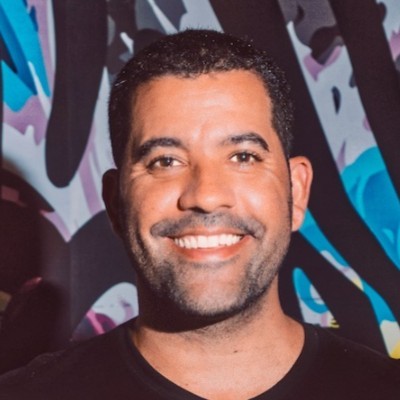 Paulo Tenorio is the mastermind behind Trakto.io, a design software for non-designers with hundreds of clients all over the world that describes itself as "the easiest editor on the internet".
Trakto.io is a portfolio company of TheVentureCity, a new venture and growth acceleration model that helps founders achieve global impact.
Tenorio, who has over 10 years of design experience, founded one of the first motion design studios in Brazil called Blob in 2000.
He has done business in many countries, including Angola, Canada, Italy, Saudi Arabia, England, Portugal, and Spain.
---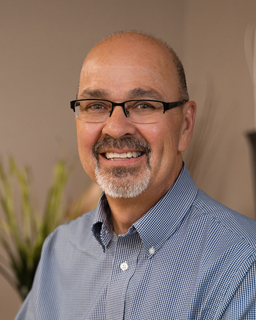 Born with entrepreneurial blood in his veins, Mike Mabin had a burning desire to start his own business from a very early age. His dream has now been realized in the form of Agency MABU.
His company is a full-service marketing agency that helps clients with integrated marketing and communications. As a Native American-owned and operated firm, it serves American Indian and Alaska Native tribes, communities, and enterprises.
Mabin is leading a team specialized in strategic planning, web development, social media, graphic design, and media buying for a diverse range of clients.
---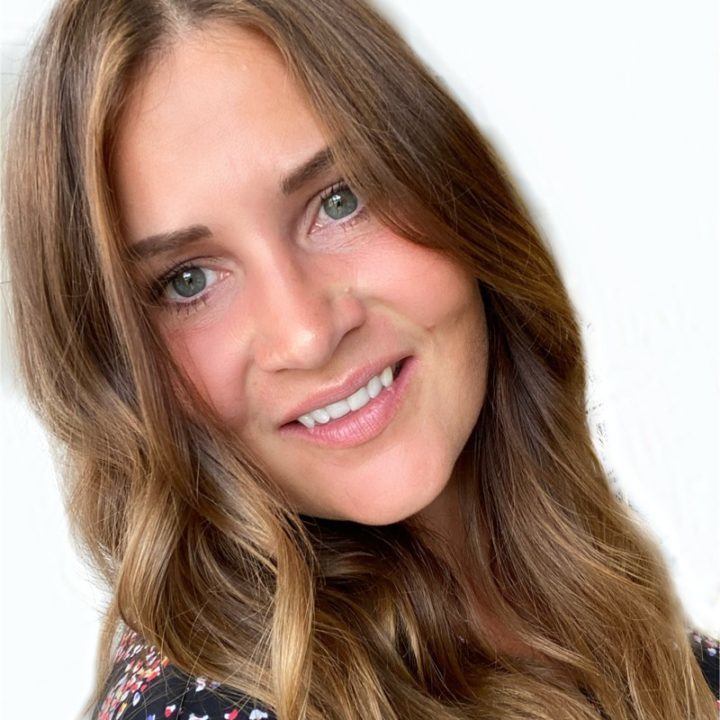 Victoria McGlone was appointed as the chief operating officer of the Kanata North Business Association in late 2020, bringing with her a blend of hi-tech sales, business development, and commercial acumen.
With a clear vision and a fresh perspective, she is already making waves at KNBA, an important part of Ottawa's economic development future that oversees Canada's largest technology park.
She is one of the creative minds behind Hub350, a new state-of-the-art global center taking shape in Kanata North that will serve as a platform to attract global talent and bring together industries, academia, and finance professionals in the region.
For the last decade, McGlone has acted as a senior sales leader for local companies such as Toushay, Titus, and InitLive. Most recently, she held a senior leadership position with next-generation payment platform Veem as their director of sales.
---
Lauren Hom is a letterer, illustrator, and designer at Hom Sweet Hom. In her own words, she is known for her "bright color palettes, playful letterforms, and quirky copywriting".
Hom has created work for clients from restaurants to online startups, including Vans, Starbucks, Google, YouTube, and TIME Magazine. Her work has been recognized by Communication Arts, the Type Directors Club, and the Webby Awards.
She studied advertising at School of Visual Arts and previously worked at Byte Factory, Amika, Nickelodeon, Louise Fili Ltd, LOLA MullenLowe, and BBDO Worldwide.
---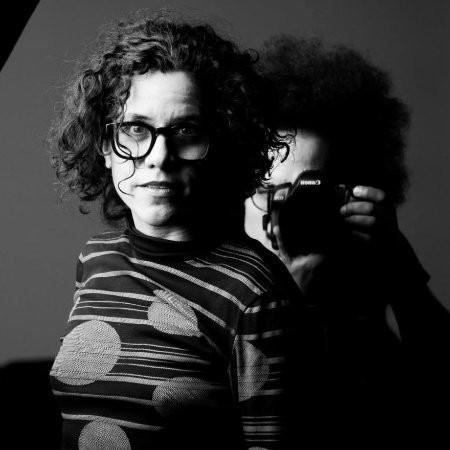 Beatriz Helena Ramos is the creator of DADA, a visual conversation network where people "speak to each other through drawings, creating collaborative art".
Featuring over 120,000 drawings and more than 180 collectors, the platform describes itself as "the largest collection of rare digital art on the blockchain".
Before coming to the States, Beatriz started the first-ever comic book store in her home city Caracas, Venezuela.
Ramos has been an illustrator for the New York Times, MTV, Disney and Cartoon Network. She is also the founder of Dancing Diablo, an Emmy-winning animation studio and has done spots for brands like Coca Cola, Ralph Lauren, and ESPN.
She is working on a post-capitalist socio-economic system for DADA called The Invisible Economy, in which "art-making is separated from economic transactions, allowing artists to create and experiment freely while receiving a basic income for their contribution to the community."
---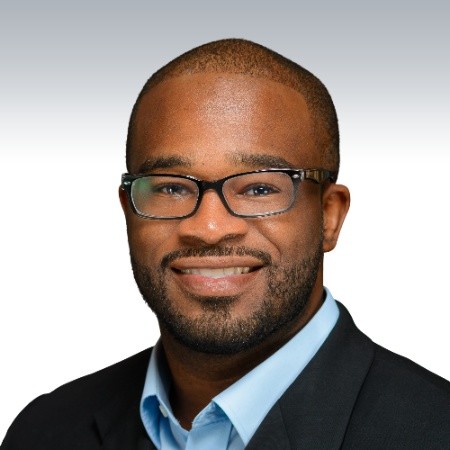 Mike Utaegbulam is an award-winning digital strategist who oversees the strategic direction of all digital products at Black Creative Group, a Black-owned digital marketing agency.
Has more than 14 years of experience in social media marketing, branding, and web development and brings a wealth of experience from his roles in non-profit, higher education, and healthcare.
Utaegbulam founded Black Creative Group in an effort to empower small businesses with a full range of marketing and advertising services.
He is a board member on Men of Color in Communication, whose mission is to personally connect men with other like-minded individuals to build a strong network of leaders by creating friendships and mentor-mentee or business relationships.
---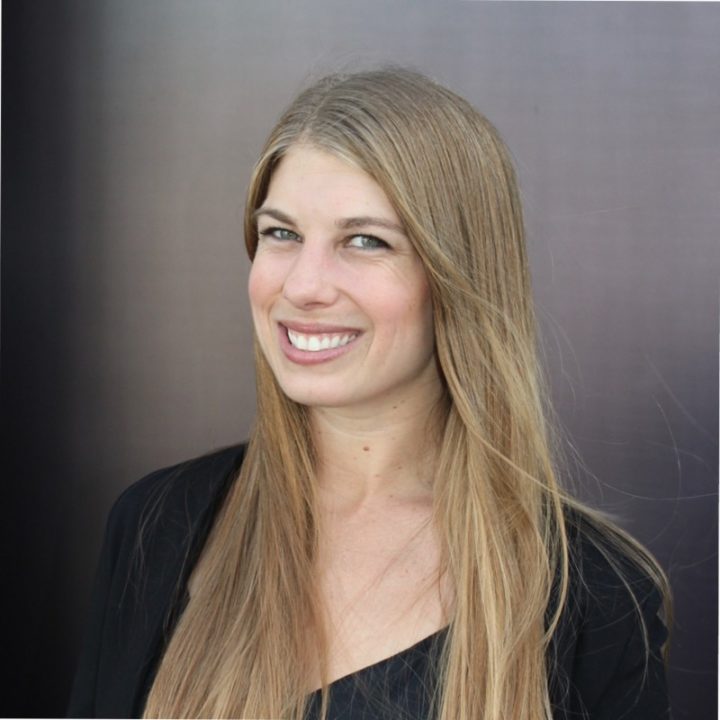 Drawing on years of marketing and business development experience, Alyssa Lahham is helping advance the agenda of Ingram Micro Cloud, which describes itself as "the world's largest cloud ecosystem".
She previously worked as the global marketing director for CloudBlue, a digital technology and services company whose vision includes helping providers build, scale, and monetize cloud and digital offerings in the as-a-service economy. CloudBlue is an independent software division of Ingram Micro, one of the world's largest technology distributors.
Lahham led the marketing team to creatively elevate brand and content, generate demand, and enhance customer experience.
She has an MBA with a marketing emphasis from Chapman University and a B.A. in communications from Cal State Fullerton.
Lahham is the VP of the Ingram Micro Orange County Philanthropic Committee and has had the experience of serving as the VP of marketing of the Chapman University Alumni Advisory Board.
---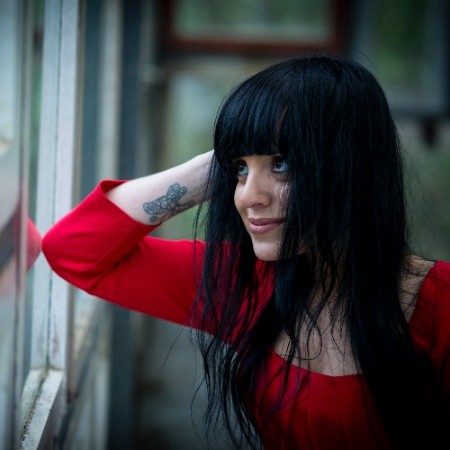 Fatinha Ramos is an Antwerp-based illustrator and visual artist originally from Portugal. After working for 12 years in design and art direction, she followed her old dream of becoming a full-time illustrator.
Through her strong conceptual illustrations, she often raises important social issues such as global warming, sexism, and racism, trying to give a voice to those who need to be heard.
In addition to editorial illustrations, children's books, cultural and governmental illustrations, advertisement, animation, murals, theater, fashion, ceramics, and personal projects, she gives lectures and workshops around the world.
Her clients include MoMA, The New York Times, TIME Magazine, The Washington Post, Scientific American, Amnesty International, The Boston Globe, and the Flemish Government.
Her work has been internationally recognized by American Illustration, The Society of Illustrators NY, 3×3 Magazine, World Illustrations Awards, Communication Arts, Creative Quarterly, Global Illustration Awards, Cannes Lions, and many more.
---
Sebastian Padilla is the creative director and co-founder of Anagrama, a Mexico-based international branding, architecture, software, and brand positioning firm specialized in brand development and commercial spaces.
"I come from a family of architects and I've always been in close contact with the modernist style, therefore everything that is related to modernism is a clear influence. On the other hand, I'm not interested in falling into the typical rigid mindset of architects and I do find beauty in other visual styles," Padilla said in a recent interview with DesignBoom when asked about his approach to design.
---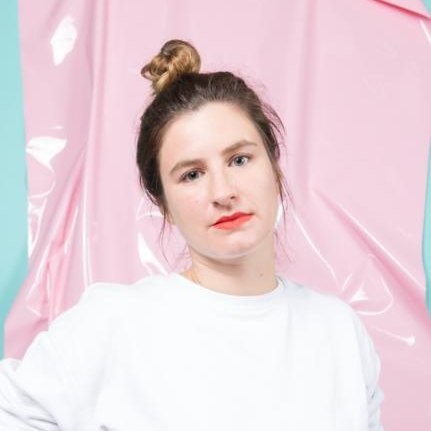 Since 2014, Marta Veludo has been running Marta Veludo Studio, a multi-disciplinary studio based in Amsterdam.
From concept to the final product, the studio develops "brands and brand worlds" for commercial and cultural clients in both the digital realm and 3D space.
Some of the clients include Adidas, Reebok, Google, ASICS, HP, Men at Work, Fatboy, Cult beauty, Soda Makeup, Pexels, TivoliVredenburg, The Bookstore Foundation, and Courtney Barnett.
Her work is inspired by pop culture, folk art, and pound shops, and she is fascinated by movement, inventions, color, and compositions.
---
Disclosure: This article mentions clients of an Espacio portfolio company.