The coronavirus pandemic has physically separated teams, making it harder than ever for managers to stay on top of their employees. This is especially a concern for software development projects, which must prioritize efficiency in order to meet tight deadlines and churn out the best possible software solutions for clients.
Nearly one-third of software developers said that they had lost productivity while working during a pandemic, according to a survey from InfluxData during the initial peak of the pandemic. Even before the lockdown, inefficient software engineering had resulted in companies losing hundreds of billions of dollars combined, creating a huge need for real-time solutions that can track performance.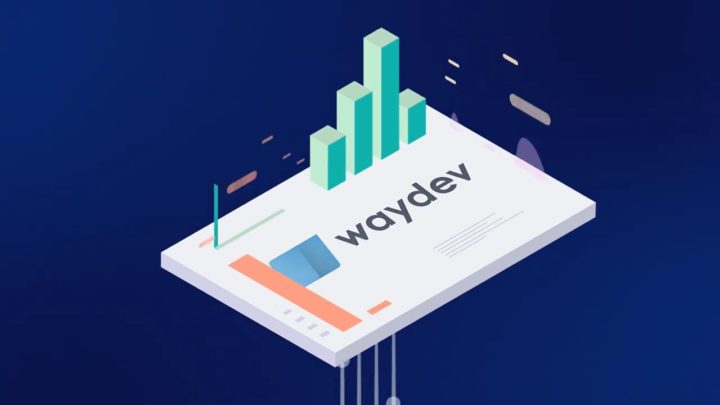 That's where Git Analytics comes in. Git Analytics are tools that track any and all source code changes during a software development project. Through Git's system of metrics that analyze the work software engineers are actually doing and the value they generate, teams can use that data to maximize productivity. These tools have become especially important now in a time when more offices than ever are dependent on remote work, yet still need to keep track of how engaged their engineers are when coding.
Git Analytics tools were first launched in 2015, but they became popular in the context of the current health crisis." — Alex Circei, CEO of Waydev
"Git Analytics tools were first launched in 2015, but they became popular in the context of the current health crisis. With the growth of remote and distributed work, we've seen a growth in the number of enterprise companies coming to us to gain more visibility into how their engineering teams work," said Alex Circei, the CEO of Waydev, a Git Analytics platform that provides real-time data insights into software engineer performance.
Founded by Circei in 2017, the San Francisco-based Waydev provides automatic data via Git Analytics that gives managers an updated, in-depth look at individual software engineers' output and how close they are to meeting deadlines.
Git tools' real-time tracking of performance metrics cuts out the need for process change in management, ensuring that team leaders can be aware of their engineers' efficiency as quickly and as easily possible. Instead of having to rely on engineers' manual input, managers can immediately assess team members' work progress by looking at a dashboard.
Software developers and engineers are reportedly working longer hours than ever, as 45 percent said in a June survey from Coderbyte that they are working more while in quarantine. In addition, many developers responded to that same survey saying that they are "very concerned about their physical and mental health."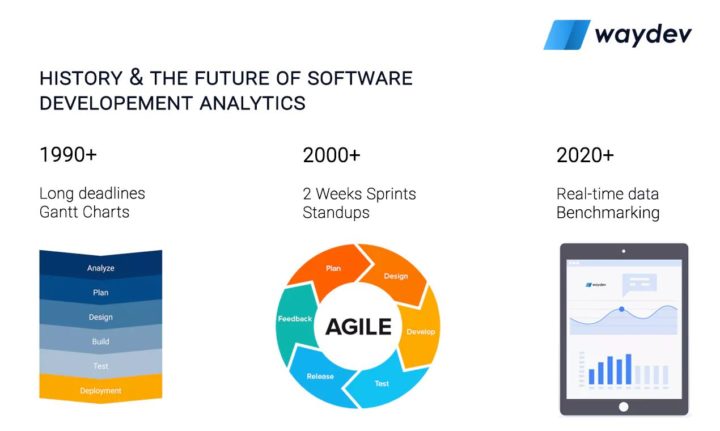 Git can help boost productivity and the mental state of workers by significantly relieving engineers of much of their workloads. Less manual reporting from engineers and less time spent by managers having to evaluate each team member makes for a happier and more productive team. Git Analytics can also boost morale by getting rid of project bottlenecks and lessens the repetitive nature of going through old work, as it emphasizes the creation of new code.
Circei said one of the major advantages of Git comes from its objectivity. The data pertaining to each engineer's performance gives managers the ability to be completely impartial when it comes to measuring output.
"Engineering managers can use Git Analytics tools to increase the overall efficiency of their teams…" — Alex Circei
"Engineering managers can use Git Analytics tools to increase the overall efficiency of their teams by gaining insight into how individual contributors work, providing actionable feedback, and directing their decisions supported by data, rather than hunches," Circei said.
Those with surveillance questions regarding this method of data gathering should know that Git Analytics platforms only take data from the code and they don't monitor employees' browsing history or computer screen.
Waydev has partnered with notable industry brands like GitHub, GitLab, Microsoft, and Atlassian as it aims to make software development more efficient. And it has a decorated list of hundreds of clients, including Caterpillar and Nowcom.
Circei said that Waydev is ready to lead the Git Analytics charge in 2021 by integrating even more with Git providers and ticketing systems to the benefit of tech companies.
"Our vision is to provide engineering leaders with a complete view of their engineering teams' activities and performance. Waydev is the only Git analytics tool providing insights from three data sources – code, pull requests, and tickets," he added.
Disclosure: This article mentions a client of an Espacio portfolio company.