The Tech.li team is heading to St. Louis and we want to see you there!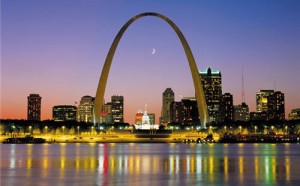 On Wednesday, August 31, we will storm the Jazz Bistro Theatre to bring you some of the top entrepreneurial talent in St. Louis. Our night will kick off with short presentations from the Capital Innovators Class of 2011, followed by speakers discussing the trials and tribulations of being a successful startup.
Our main presenters are:
Jean Roberson of Appistry– With a broad customer list that includes FedEx, GeoEye, Lockheed Martin and Northrop Grumman, Appistry's platform supports mission-critical, data-intensive applications for some of the world's leading organizations. Jean is CFO of Appistry and holds down 17 years of industry experience.
Gabe Lozano of LockerDome– LockerDome developed the first universal identification system for tracking youth sports content. Gabe  is the Co-Founder and CEO of LockerDome, and combined his 17 years of sports experience with business savvy to bring together athletes and teams from across the country.
Matthew Kulig of Aisle411– Aisle411 is an app that helps you find the items you're looking for, create and manage shopping lists, plan your shopping route, find product reviews, and earn rewards and dollars off for simply finding whatever it is you need. Matt is the COO of Aisle411 and is a Serial Entrepreneur, MBA, and Executive Manager, bringing experience in company formation, market research, financial creation and analysis, competitive strategy, and business planning to the company.
There will be plenty of time for Q & A following each presentation and we'll wrap the evening with a cocktail networking reception. Come out and meet & mingle with some of St. Louis' rising stars!
CLICK HERE TO REGISTER FOR TECH.LI PRESENTS: STARTUP ST. LOUIS
We'll see you in St. Louis!