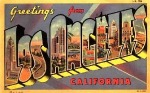 Tech.li has expanded to Sunny California and we'd like to take an opportunity to introduce you to our new writers, let you in on some of our news and keep you up to date on all things Tech.li.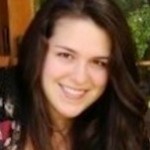 Rachel Barach joins us from the heart of tech in the Bay Area, San Francisco. She has entrepreneurial DNA in her veins (literally, she does. Check out Fathers Day: The Entrepreneur Doesn't Fall Far From the Tree) She is a Northwestern alum and passionate about the startup space, especially as it relates to Green Tech. You can expect her to deliver insightful news on entrepreneurs innovating in the space on a regular basis, joining Brian Koles here in Chicago in his reporting on the Green Tech scene as well.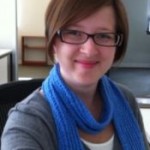 Jennifer Beese joins the team from sunny Los Angeles where she is working for a startup and busy writing for several other publications on the web. When she moved to L.A. from Chicago, she literally didn't know what to do with herself in all the sun and kept wondering when gummy bears and skittles would fall out of the sky. Jennifer has contributed the random article previously back when we were Flyover Geeks and her love of writing and general geek-tech nature won out- we're glad to have her covering the burgeoning L.A. scene.
Why California? Besides the obvious tech industry that grew out of the defense industry in the 80's giving us SIlicon Valley and the Bay Area we know and love today, all of California is a hotbed of tech innovation. San Diego has a vibrant scene, (we'll get there too before too long) and Los Angeles has a really innovative community where Hollywood and Tech cross paths more often than not. Sure you have your pure tech startups, but when you mix in the cool ways people looking to break into entertainment have innovated and bypassed the traditional routes, I think you're going to like the coverage. Jennifer's first article is going to be on one my personal favorite L.A. based entertainment startup and I think our audience is going to love it too.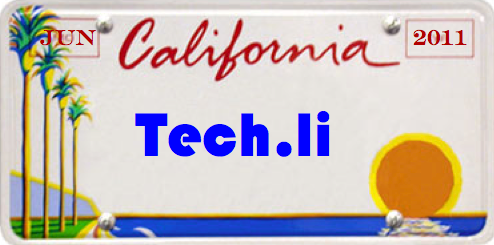 What can I say about the San Francisco Bay Area that hasn't been said before? From the Reality Distortion Field that is Cupertino to Mountain View to San Francisco to Oakland and all of NorCal, having a startup in the Bay Area is not required anymore, but it certainly doesn't hurt either. Green Tech has been accelerating ever faster and there was no way we could ignore all the incredible happenings.
As Tech.li expands, the news gets even better than just California coverage being added. As readers of Tech.li know, we have great columnists in Milwaukee and Dallas covering the scenes there in the form of Russell Roering and Mike Vosters, respectively. In our mission to highlight all the places where innovation is happening, Tech.li is planning a series of events that is going to be visiting the cities we cover as well moving into ones we haven't announced yet. Over the next few weeks we plan to announce our first (of many) Bootstrapper's Ball events- you won't want to miss them!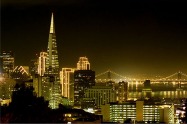 All of the events are going to be leading up to something really exciting in 2012- so stay with us, tell your friends, and keep reading Tech.li!
For the Tech.li team,
Edward