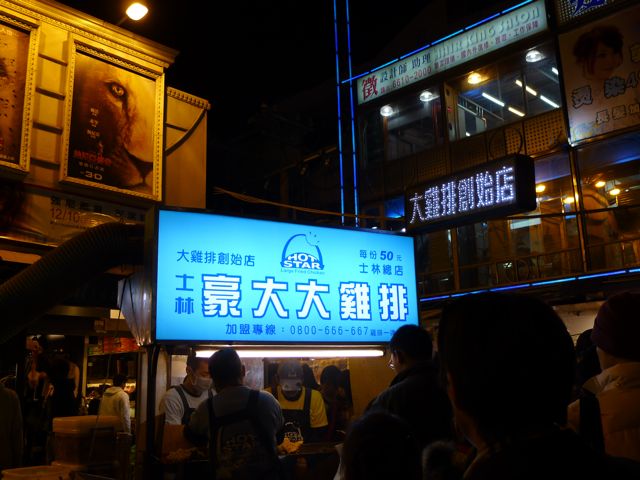 A Taiwan-based company has created a fried chicken food cart that converts its wasted gas into electrical power. The Chung-Shan Institute of Science and Technology unveiled the new green tech in an exhibition at Lung-Yuan Research Park this week in northern Taiwan.
The cart works by harnessing the leftover gas used to cook fried chicken to power the lights, smoke fan, digital advertising on the cart, and eventually goes back into powering the fryer itself. Its creators said the process was inspired by military vehicles that similarly retain and recycle their heat emissions. The cart system is estimated to cost about $1,700 and aims to reduce air pollution in crowded vendor areas, in addition to reusing the waste created during the cooking process.
Established in 1969, the institute behind the technology primarily works in research and development of national defense, and even helped to develop nuclear weapons during the Cold War. The exhibition aimed to highlight dual-use technologies like the renewable process of the chicken cart — concepts that can be used for both military and peaceful purposes. The institute also unveiled a smart, mobile energy storage system that can harness a variety of renewable energy sources like solar and wind-power, and connect into or expand existing power networks.
Other green tech projects showcased at the conference included a solar-powered buggy and a wood gasifier that aims to help in times of natural disaster and people living in isolated rural areas, in either case aiding those without access to power. The system uses wood chips to create gas for cooking in addition to electricity and is reported to produce 0.8 kilowatt hours of electricity for every one kilogram of wood.
As an island nation, Taiwan has been forced to depend heavily on outside resources for energy. With the debut of these new technologies the country hopes to gradually foster energy independence into the future. In 2009 the country invested $1.4 billion into the development of renewable energy and hopes to grow the industry eight times over by 2015.
Image credit: Helen of SJ