Two Congressmen have launched an inquiry into the ways iOS social apps collect and use user data. Representatives Henry Waxman (D-CA) and G.K. Butterfield (D-NC) mailed information-gathering letters Thursday to 32 developers, including heavy hitters Twitter, Facebook, Foursquare, and Quora.
"Following recent reports that apps could collect address book information and photos without notice and consent from users of Apple's mobile devices, [we] are seeking to better understand what, if any, information these particular apps gather, what they do with it, and what notice they provide to app users," reads a statement. "The members want the information to begin building a fact-based understanding of the privacy and security practices in the app marketplace."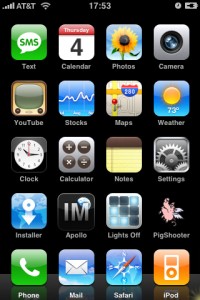 In the body of the letters, which are addressed to top executives of the social media companies, representatives explained that they were prompted to learn more about corporate handling of user data after it emerged that social journaling app Path was accessing users' address book information without their consent. The polite, three page queries request information on a variety of questions by April 12.
"Have you at any time stored information from or about a user's address book?" asks one question. "If so, which field? Also, please describe all measures taken to protect or secure that information during storage and the periods of time during which those measures were in effect."
The representatives' other questions touched on download statistics, privacy policy details and disclosure practices, specifics on the types of user data the apps collect, and a number of questions on how companies have interpreted the iOS Developer Program License Agreement.
The letter addressed to Apple CEO Tim Cook is similar to the others, and requests information about social location sharing service Find My Friends. It does not mention the iOS operating system except in the general terms used in the other letters.
App sellers were chosen for inquiry from the "Social Networking" subcategory of the App Store, according to a statement, and presumably by popularity or notability as well. It is not clear whether the duo plans to open an inquiry into privacy on Android apps as well.
The ways that developers handle user data has gained prominence in the past year, following the Path controversy and growing concern over the personal data policies of social media giants like Facebook and Google.
Images: Niels van Eck, G.K. Butterfield