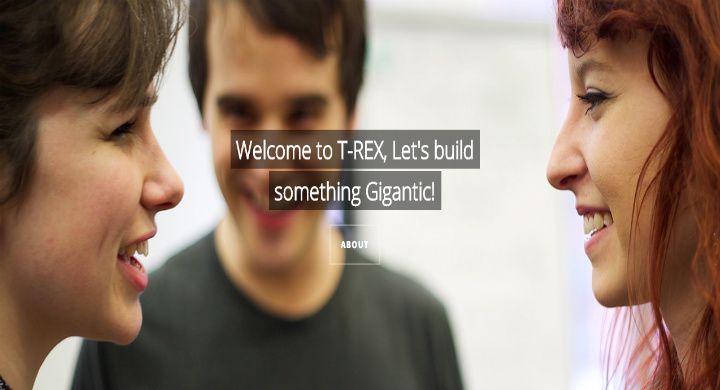 Harking back a few years, T-Rex was named after 'The Railway Exchange Building' in which it was located. It was a (well intentioned) musty, old building with some challenges inherent in a building of its age.
T-Rex kept the name but changed addresses when it moved to its current location at 911 Washington Ave in the Lammert building- really, now though, everyone should start calling it the T-Rex building (far more appropriate).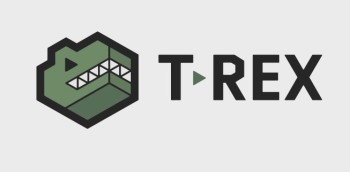 This Thursday, November 6th, T-Rex is celebrating its Official Grand Opening of its new event space on the 5th floor. As someone who got to see it recently during The Rise of the Rest event, I can attest its a going to be a great space.
Anyone who has been in T-Rex lately can attest to the energy and hum in the building as more than 100 resident companies work on their startups.
"What's happening in T-REX is indicative of what's happening in the city as a whole," said Zoe Scharf, Creative Director and Co-founder of Greetabl. "The community here is giving us resources in the form of … grants, but also in different entrepreneurs and incubators and investors. People are willing to talk to you before you've made the accomplishments that they might require in [a place like] New York City."
The vision for the expansion of T-REX was made a reality with the support of Anheuser Busch, Nestle Purina, and Morgan Stanley, T-REX's first Founding Sponsors, as well as T-REX's Founding Partners– Downtown STL, the St. Louis Regional Chamber, the St. Louis Development Corporation, the St. Louis Economic Development Partnership, and the Missouri Technology Corporation.
The St. Louis region has seen incredible growth in the IT and Technology sector. In fact, according to the ITEN Community Report, "Investments in tech startups [in St. Louis] more than doubled from $30 million in 2012 to over $66 million in 2013" and "St. Louis tech startups have access to better resources than they have had at any time in the past."
As a non-profit, T-REX staff engages the community and corporate partners in support of its mission and vision for driving economic development associated with the startup scene in the St. Louis region. Sponsors that support T-REX also engage with the T-REX community, further propelling innovation in large corporate settings as well as in the T-REX startup community.