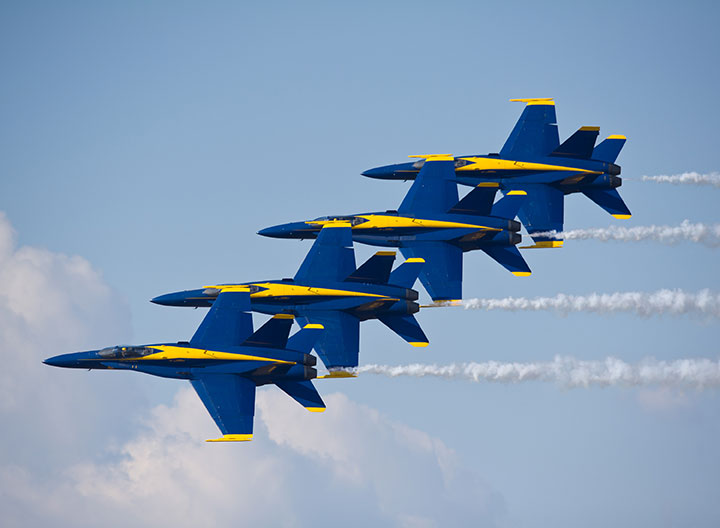 This May, Chesterfield and the surrounding areas will be able to look to the skies, and be inspired by the US Navy Blue Angels and other aviation acts performing acrobatic feats above their heads, as the Spirit of St. Louis Air Show returns to the Spirit of St. Louis Airport. But this air show is much more than just entertainment. It is a key aspect of our region's efforts to promote and encourage science, technology, engineering and math (STEM) education and careers, and includes a huge interactive STEM Expo on the airport grounds.
"The power of performance aviation to inspire kids towards STEM education and careers is well known," said John Bales, president of the Spirit of St. Louis Air Show and STEM Expo. "And we are excited that the Blue Angels are investing in our region's future."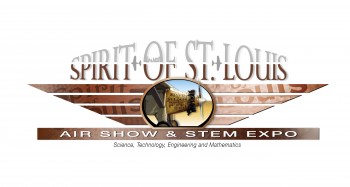 "Job opportunities in STEM fields are growing fast," said Joe Reagan, president and CEO of the St. Louis Regional Chamber.  "And the Air Show and STEM Expo is an important part of our region's efforts to grow STEM education and support the growth in STEM job opportunities."
Joining the Blue Angels in the air will be the acrobatic skills of Patty Wagstaff, Skip Stewart, and various other inspirational and exciting acts. On the ground, numerous aircraft displays, the STEM Expo, and a Veterans Village will give everyone hands-on experience with the past, present and future of STEM and the careers that utilize those skills.
"This Exposition brings a proven, innovative model that connects parents and families to STEM pathways from education to careers," said Cynthia Kramer, president of the not-for-profit SCOPE. All proceeds from the event will be donated to local STEM and veteran organizations.
MasterCard, Emerson Electric, Monsanto and several other St. Louis companies and organizations are supporters of the 2014 Spirit of St. Louis Air Show & STEM Expo. A US Navy Week will take place leading up to the May 3-4 event and the Veterans Village portion of the Expo will honor and celebrate those that serve and have served in the armed forces. Local educators and students will have exclusive access to the event on Friday, May 2, as they experience hands-on, interactive STEM. The event will be open to the general public on May 3-4.
"The companies and organizations supporting this event are tightly woven into the fabric of aviation and innovation heritage in our region and are leaders in supporting high quality education in Missouri and Illinois," said Bales. "We appreciate their support and confidence and are proud to have their names associated with this event."
You can learn more about the 2014 Spirit of St. Louis Air Show and STEM Expo on their website at www.spirit-airshow.com.
And you can see this reporter fly with the Blue Angels in 2012 below.
———————————–
Photo courtesy of the Spirit of St. Louis Air Show and STEM Expo