We asked for entries, and startup world you answered! As we have been preparing to launch Startup Voodoo 2015, our judges went through the over 150 entries we received for SV15's 'Most Promising' competition. Today, we are down to the Final 10.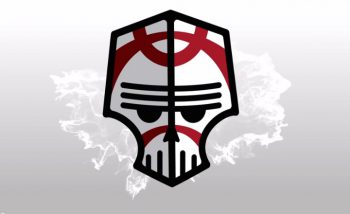 Starting right now until Sunday, June 7, go HERE to vote for one of these companies to be Startup Voodoo 2015's Most Promising. The winner will receive a prize package of cash and services worth $10,000. (Free legal, marketing, media and a $5,000 cash prize from Daugherty Business Solutions).
Once voting is cut off this SUNDAY NIGHT AT MIDNIGHT, the 3 startups with the most votes will pitch to our panel of judges on stage at SV15 to be crowned champion.
Here are the 2015 Top Ten Finalists for 'Most Promising':

Hello Parent (Cincinnati, OH)
An app that makes it easier for Moms and Dads to communicate with each other and other parents. Hello Parent makes it easy to schedule and coordinate children's activities and to make sure all parents know all the details for every event, keeping children safe and parents informed.

Blooom (Kansas City, KS)
Blooom is disrupting the entire 90 million 401k participant industry with its simple, intuitive Do-It-For-You (DIFY) web application. Launched within the past 2 years, this Kansas City startup is bringing professional investment management, previously only available to high net worth investors, to anyone participating in an employer-sponsored retirement account regardless of the account size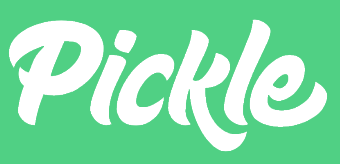 Pickle (Memphis, TN)
Pickle is an app for competitive selfies, and for helping brands run better photo contests. Users compete against each in wacky, pre-created challenges like "Best Dinosaur Impression" and then other users vote for the winner. Brands can then sponsor daily challenges, getting 300% more participation than the average Facebook photo contest and 4x more shares

Benefit Defender (BenefitDefender) Springfield, IL
Benefit Defender is a subscription HIPAA compliant, cloud-based platform that allows consumers to obtain assistance for health insurance reimbursement issues. By using Benefit Defender, consumers are able to manage health insurance and health care documents of their entire household from anywhere. The Benefit Defender platform allows consumers to communicate with qualified medical and legal professionals who understand health insurance reimbursement. Consumers can track insurance receipts (EOBs), receive appointment reminders, and learn about their health insurance plans such as out-of-pocket amounts. Benefit Defender allows consumers to message health professionals day or night without leaving their home or business.

Ear Compass (St. Louis, MO)
Helping the visually impaired navigate the world through sound.
Ear Compass aims to bring new levels of freedom to the more than 20 million blind and visually impaired Americans. Leveraging the power of the Hololens platform, our assistive software seeks to provide deeper navigation to inch level accuracy, in-doors and out-doors with assistive features including voice command and geoscopic sound.
Ear Compass is an Augumented Reality software development company focused on buildling assistive software for the blind and visually impaired community.

Hip Pocket (Lincoln, NE)
Hip Pocket allows anyone to see how their current mortgage or retirement account compares to their peers and to today's rates. The blend of social influence and personalized consultation provides an engaging experience as well as the emotional and logical reasoning to make better financial decisions. We believe in the power of data and transparency and are moving to launch two more products that will be provided direct to the consumer market. Massive disruption of the financial services industry is our ultimate goal and we have a strong start.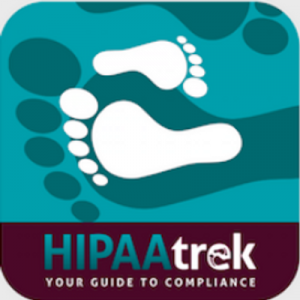 HIPAAtrek (St. Louis, MO)
HIPAAtrek's cloud-based software guides healthcare organizations and companies working with healthcare organizations through creating, implementing and maintaining a customizable HIPAA compliance program.

Donald (Chicago, IL)
Donald allows creative agency teams to access every client email conversation in one place. You can easily search, share and download files from any client email thread, even if you weren't included on it

Garbshare (St. Louis, MO)
Garbshare wardrobe app is 100% focused on utility. Our tools and user experience are built to make your life easier. From ending those hour long dressing sessions with a covered bed to knowing what's in your daughter's closet for a trip to the zoo, GarbShare closet app is by your side providing the information you've always wished you had to organize your closet- but didn't realize it.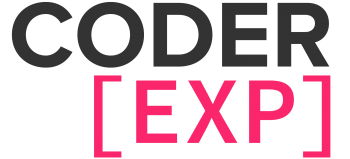 Coder[EXP] (Chicago, IL)
Coder[EXP] is a venture development studio that uses a SaaS "development on demand" platform to help entrepreneurs, startups and small businesses build custom web & mobile apps.  With strategic partnerships with coding bootcamps, we created an internal system that "levels up" developers to higher programming skill levels.
Our platform and services enable entrepreneurs to more affordably and easily bring their ideas to life.