Today, anyone with a laptop and an Internet connection has a recording studio and a venue from which to share his or her music with the world. Between Apple's software GarageBand, which comes free with Apple computers, the program Audacity, which is free to download for Macs and PCs, and a score of other recording programs, the music world in the age of the Internet – much like the global world – has gotten a lot smaller.
Myspace's music pages feature — popularized in 2005 — was the first prominent platform from which independent musicians had the freedom to customize their own streaming and download music pages, either for free or for pay. However, with the rise of Facebook and other platforms for social interaction and media sharing, Myspace dropped in popularity and has even earned a stigma among the community of independent musicians looking to share their art over the Internet. As emphasized by Aaron (aka Tsuru) in his open letter  to independent artists, Myspace music pages is a dying platform and any artists still using the interface are passengers trapped on a sinking ship.
But there is hope! Now users looking to host their music online have choices about which platform they use.
In this Startup Smackdown, we pit CLLCT against Bandcamp in a battle of the band pages. Both of these wonderful websites offer free music hosting for independent artists without claiming ownership of the tracks users upload. But which one should you or the budding musician in your life use?
What makes CLLCT special?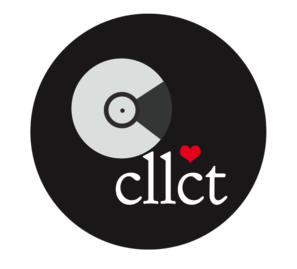 CLLCT has a very home-spun collective feel that I personally find very alluring. Artists almost seem to gather around this e-music hot spot in order to share their music and discover potential collaborators and inspirations. I was introduced to CLLCT  by a group of musicians I met on an online forum. Some users on this forum use CLLCT to release weekly compilation albums.  Anybody on the forum is invited to write and record a song in under an hour and submit it for release on a shared CLLCT site.
Collaboration is highly encouraged and this group of fans has released 42 compilations to date. CLLCT is a great site for collaboration because the site allows you to tag artists' individual pages into shared group releases. The entire site has a very organic, communal feel, which makes it very welcoming and easy to use for such group projects.  CLLCT also allows you to connect with other users via chat rooms, vote for the releases you like the best, and upload alternative venues in your area to a shared database that artists can use to book live concerts.
What makes Bandcamp special?

Similar to CLLCT, Bandcamp is a site where musicians can upload their music. However, the difference is that artists are able to sell their work as either digital downloads or physical CDs. The language of the site is entirely different. The home page invites artists to "sell [their] music and merch directly to fans." Bandcamp makes money from a 15% revenue share on all sales. Established artists like Amanda Palmer made her own Bandcamp page to connect with fans more directly.
In terms of the song uploading process, Bandcamp accepts lossless files, such as .wav or .aif. They do not accept .mp3 downloads; the site FAQ section says that .mp3 does not sound as nice as a lossless file, which is a much bigger, uncompressed file. Uploading the bigger audio file also allows the site to compress the files as needed. Because established artists vouch for Bancamp's professionalism, and the site only accepts higher quality sound files, it can be said that Bandcamp is the industry standard for online music sharing, streaming, and sales.
What do users think?
When asked his opinion, Jordan L'Huillier, a musician based out of New Brunswick, Canada, recording under the name Stomach Ulcers, said "I like CLLCT a lot because it's really easy to use and you can just upload mp3s. It's quick, but it goes down randomly sometimes and the community is sort of dead on there. I personally prefer dealing with CLLCT, rather than Bandcamp, because of the ease of use. But I tend to link my Bandcamp page to people because I know it will probably strike them as more professional looking."
I agree with Jordan. While users can upload their mp3 files on CLLCT, the site can be unreliable; sometimes you are able to access your music page and sometimes it is unavailable. CLLCT has a chat room feature and tries to encourage participating artists to connect with each other and help each other establish relationships with local venues. However, such a feature will only be as effective as the group of users participating in the site. And as it stands, CLLCT could use a new wave of users to re-energize the site. You could be among those users – join CLLCT, get excited, and get involved in helping make the site even better than it is.
I asked another musician, David Charleston, who lives in Sicily and records under the name Lenn9o9n, about his experience using Bandcamp. "I like Bandcamp because you can stream your music on Facebook and other social networking sites. Because it requires you to upload lossless files, which are bigger sound files, it offers so many kinds of downloads for listeners. But I dislike it because with a slow internet connection, lossless files take a long time to upload." Some listeners feel that lossless files sound better and more professional than .mp3 files. By only accepting lossless files and not .mp3 files, Bandcamp allows you to upload only your best sounding files.
So which site should you use?
CLLCT and Bandcamp are both user-friendly alternatives to Myspace music pages. One is not necessarily better than the other; it is a matter of what you are looking for in a site. If you just want to share your music, free of charge, with a growing online music community, CLLCT might be your match. But also keep in mind how Jordan L'Huillier, and many other users, feel about Bandcamp: he is more likely to link users to his Stomach Ulcers Bandcamp page;  Bandcamp does not go offline and has, arguably, a more visually appealing layout. I personally only have a CLLCT page for my music, and feel very proud of what CLLCT has done for my self-actualization as a musician. But you should be the judge and establish yourself on whichever site appeals to you more.