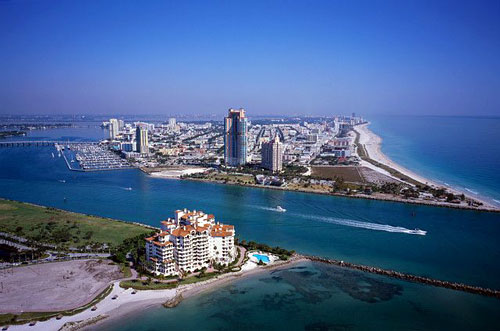 While Florida is known for its sandy beaches and its orange juice, there is more to the economy of the Sunshine State than just tourism and citrus exports. Florida is home to the operational offices of global software giant Citrix Systems, and the Cape Canaveral Air Force Station was the site of the successful SpaceX commercial spacecraft launch in May. There has never been a better time for the technology industry to expand its reach in Florida.
Thanks to strong partnerships between local government funding initiatives, university support, and private investment, Florida-based startups have more funding options available than ever before. Here are the top funding resources in Florida to help startups on the long road to raising capital:
The Launch Pad at the University of Miami
The Launch Pad at the University of Miami's Toppel Career Center was launched in 2008 to help students and alumni launch early stage startups. While the program doesn't guarantee funding, it does connect entrepreneurs with grants and funding opportunities. Launch Pad entrepreneurs also have access to a long list of venture coaches that include prominent attorneys, founders, and venture capitalists within the community.
Gazelle Lab is a member of the Global Accelerator Network, an organization that promotes the startup accelerator model for early stage companies. Gazelle Lab offers companies $18,000 in seed funding and $85,000 in perks from business service companies like Rackspace and Amazon. Companies also receive the intangible perks of expert mentorship and peer feedback on their three month journey to demo day. In exchange, companies give up a 6% equity stake to the accelerator. Gazelle Lab has launched one class of startups, and a second class is in the works.
Similar to the Gazelle Lab accelerator model, Incubate Miami also offers a program for early stage startups that helps entrepreneurs fund their ventures at the seed stage. Incubate Miami was founded by Marc Billings, CEO of Digiport, in 2010. Since then, the program has launched 16 companies at demo days in front of some of southern Florida's top investors.
Located in Orlando, Startup Orange County is a few steps away from the traditional accelerator model. Instead of offering seed funding to early state startups in exchange for equity, Startup Orange County fills the gap between the startup weekend model and a fully mature company. Each of the top three teams from Startup Weekend is offered $5,000 if they decide to enter into an accelerator program, plus Startup Orange County offers $10,000 in funding and a free year in the UCF Business Incubator on top of that. By helping companies during the critical time after Startup Weekend, Startup Orange County ensures that the teams stick together to grow their product into a business.
Citrix Systems is a global software solutions company with operational offices in Fort Lauderdale, Florida. Citrix is focused on nurturing the next generation of early state startups that are working on "mobile workstyle" and cloud services. While the company offers an office in Silicon Valley upwards of $250,000 for startups accepted into the program, Citrix's Florida roots run deep.
University of Central Florida Business Incubator
Similar to The Launch Pad at the University of Miami, the UCF Business Incubator offers mentorship and programming to prime entrepreneurs for funding opportunities. The incubator provides early stage startup teams with the tools raise capital thanks to workshops in subjects like term sheets and financial projections.
The Florida Venture Capital Program is a branch of the Florida Opportunity Fund that provides funding opportunities for startups in conjunction with the Small Business Jobs Act of 2010 and the State Small Business Credit Initiative. Each $1 million to $3 million investment that the program makes will target Florida's primary high growth industries, including aerospace and aviation, information technology, and life sciences.
Florida is also the home of venture capital firms like Inflexion Partners and SI Ventures for startups who are ready to independently raise money.
The state of Florida is looking toward the growing technology sector to boost the local economy in the aftermath of the economic collapse of 2008. Thanks to the public and private partnerships dedicated to help fund early stage startups, the state is ready to invest in the future of technology in Florida.