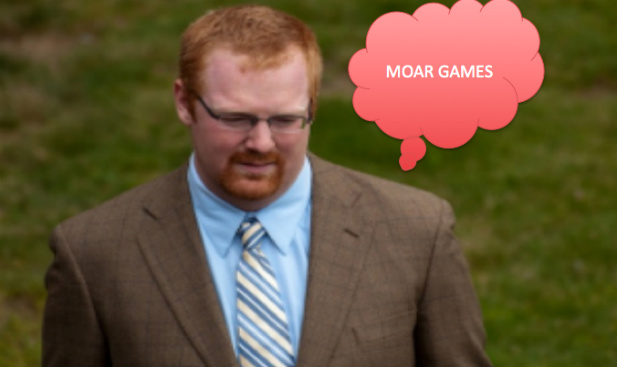 Jonathan Leek is a geek. A geek gamer. A geek gamer who makes games, and he wanted company. And a little respect for St. Louis video game developers too.
"There is a vibrant, growing game development scene in St. Louis," said Leek (pictured above), "and as a result we've got the makings of a great game development city."
Asked for some examples, Leek provided a quick list: "Butterscotch Shenanigans, Simutronics, Black Lantern Studios, Rampant Creative Group and Graphite Labs, and that's just scratching the surface."
Leek is a Creative Specialist for IDC Projects, specializing in Android and iOS video game development.
In order to better work with others in his field and get the St. Louis gaming community some recognition, he decided to form a local chapter of the IGDA, International Game Developer's Association.
From their website, the mission of the IGDA is to, "advance the careers and enhance the lives of game developers by connecting members with their peers, promoting professional development, and advocating on issues that affect the developer community."
I reached out to James Baldwin, Operations Director of the IGDA and found out what we had to do to start a chapter. The IGDA requires 10 dues paying members to constitute a local branch.

"As soon as I found out the requirements," said Leek, "My friend Elonka Dunin and I started reaching out to people we knew in the industry here in St. Louis. Within a few hours, we had 30 people on board. It was great!"
Leek said the IGDA was "more than a little surprised" by the turnout in St. Louis, which is all part of Leek's plan.
"Next Thursday (Jan 10th) we are having board elections, and then its upwards and onwards from there," he said. "We are pretty excited for the St. Louis game developers community."