Tech industry veteran Chris Sommers has a lot on his plate – literally. He co-founded Pi Pizzeria in St. Louis in 2007, but his foray into restaurants can't keep him away from the tech industry. He needed a way to stay on top of the customer feedback that was circulating on the web about his restaurant. So, he did what anyone with his entrepreneurial knack and software background would do: he didn't buy a software solution. He built one.
He named it Sqwid, and now the self-funded venture is growing within the St. Louis hospitality industry. Sqwid is an HTML5 mobile web app that aggregates feedback about a business on sites like Facebook, Twitter, and Yelp. The simple interface allows a manager to address the customer feedback on the platform from which the original message was sent.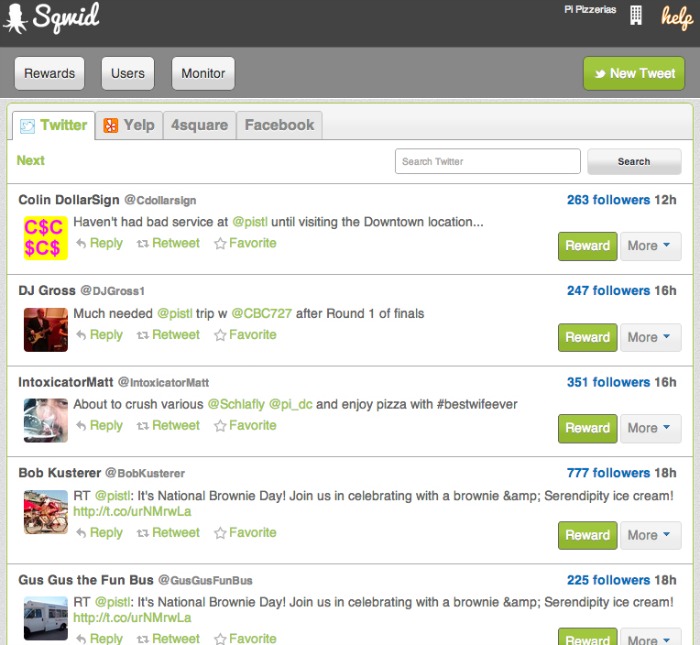 Although there are customer support products like Desk.com that already provide a feedback aggregation and response solutions, the key differentiator for Sqwid is that it allows a manager to give rewards to customers that can be redeemed at their establishment. To redeem, a customer only has to show an employee of the establishment a code on their phone the next time that they return. The employee enters the code into an admin interface, and the reward is granted. So far, a few thousand unique customers have redeemed rewards through Sqwid and 60 venues in the city are using the app.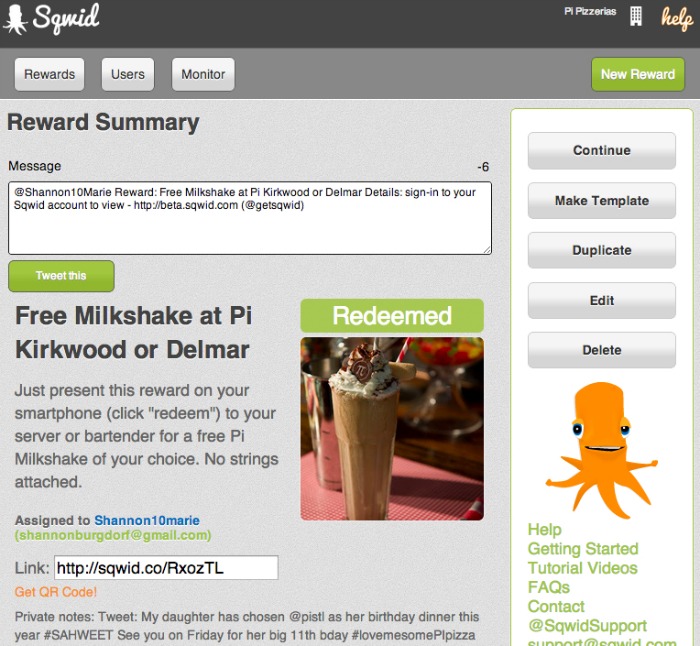 "We developed Sqwid so that managers can address matters right away before people go out and blast you online," says Sommers, who spent six years of his career working at Salesforce in California. Although he has been a restauranteur for five years, Sommers said that he is excited to be able to marry the two parts of his career – technology and hospitality – together.
Sommers is also proud to grow Sqwid in his home city. "St. Louis is so eager to develop the startup community. Many people in the city are active in the scene here, including mentors. Also, the investment community is finally getting on board so that we can keep the talent here," says Sommers. "The Midwest is cool. I don't think I would have said that years ago," he continues.
Sqwid is funded exclusively by Sommers, and the user interface is about to get a refreshing new design that will be unveiled in a few weeks. On top of Pi and Sqwid, Sommers also launched a social fundraising platform called Givver this year. "We have a great network here in St. Louis and the growth of the startup scene is impressive," says Sommers. After successfully launching and running three ventures in the city at the same time, it's easy to see why Sommers believes St. Louis is a great place to start a company.