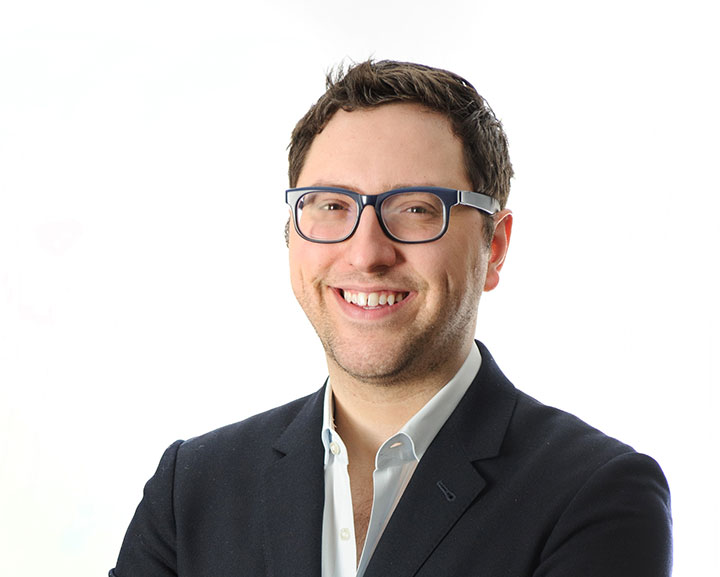 Shouldn't the world have overdosed on stand-alone question and answer sites by now?  Haven't the myriad search engines, Wikipedia, Facebook and all the interactive social communities more than filled that need?
Apparently not.  Despite (or maybe because of) several ownership changes and fine-tunings over the last decade — a veritable eon in Internet time – Answers.com just keeps growing. At last count it had about 170 million registered users, and about 600 employees. It has fielded triple-digit-millions of questions. One of the lynchpins of the St. Louis startup scene, it has offices as far afield as New York, California and Beijjng.  And, it is comfortably in the black.
David Karandish, Answers' 30-year-old CEO, doesn't think any of that defies logic at all. As he sees it, the urge to question is as quintessentially human – and as unlikely to go out of fashion — as the urge to breathe.
"It's not like we have to create demand,'' he said.
Maybe not – but Answers is tapping into another urge as well: the urge to consume. It has positioned itself as the go-to place for consumers to learn more about products or services they wish to buy, and about the websites where they are sold.  And more importantly for Answers' bottom line, it is evolving into the place where companies go to interact with those consumers.
And therein lies Answers.com's business model. Everything on the site is free to users but companies pay to advertise on the site.  And a growing number of companies are paying for "subscriptions" to a new Answers' product that will route customer questions about their offerings to them for response.  Answers.com has even begun answering questions that consumers pose on a subscribing retailer's website.
In a sense, Answers.com is itself a product of crowdsourcing.  Its Wikipedia-type technology allows any user to pose, answer or edit questions. ("That way, our answers improve over time,'' Karandish explains.)  And its offerings are an amalgam of best practices and ideas.
Back in 2006, Karandish co-founded AFCV Holdings, a private-equity-backed company, to build websites that helped consumers make buying decisions online.  It grew slowly, but not to a scale that would have interested big-name retailers or manufacturers to participate. So in 2011, AFCV bought Answers.com from its Israeli owners.
"We had a few thousand questions and answers on our site; Answers already had millions,'' Karandish recalls.
The AFCV team kept their internet eyes open.  They noticed lots of people were asking product questions on Facebook – so they bought a small company called Crowd Social that facilitated that kind of interchange with friends, and set it up so that users can sign in through GooglePlus or Facebook.
Then, last year, Karandish was on a retailer's website, looking for a birthday present for his wife, when he had an epiphany.
"I've got questions, and I've got to leave the retailer's website to ask them," he says. "It's like if you were in a store, had a question, and had to leave to go to the library. It made no sense."
And off he went.  Answers.com bought Reseller Ratings, a Yelp-like site that hosts user reviews. It bought companies that handled content communication for businesses.  It partnered with advertising networks like Google and AOL to target advertising to specific user's interests.
All told, Answers positioned itself as a middleman between consumers and the information they need, be it from other consumers, from reference libraries, from retailers or from manufacturers.
"Users trust information from brands, as long as they know that's the source," Karandish said.
Indeed, responses from businesses are clearly marked as such. Answers.com has algorithms that filter out offensive language or gratuitous competitor-bashing, as well as a user voting system that sends the most helpful answers bubbling to the top. And it will only accept reviews of an online merchant from customers who have actually made purchases on the site.
Answers.com accepts questions seeking historical information, but Karandish has no desire to compete with Wikipedia and such.
"Our focus is on information that helps users make decisions," he said.
Karandish, who has a degree in computer science from Washington University in St. Louis, has clearly learned from his past.  He and Chris Sims, Answers' chief marketing officer, met in physics class when they were 15, and have numerous failed businesses under their belts.  For example, they started a web design business in high school ("never managed to scale it up"), and an online advertising business in college ("it paid for some pizzas, but we had too many well-capitalized competitors").
This time around, they have lots of capital from Summit Partners, TA Associates and others, and lots of access to debt financing.   And their St. Louis base gives them plenty of access to human capital, like specialized guidance for entrepreneurs and startup marketing programs.
"We see St. Louis as Silicon Archway,'' Karandish said.
There's been a lot of speculation about whether Karandish is gearing up to go public.  His lawyers won't let him discuss the subject. But, unlike everything else about the site's success, it wouldn't defy logic at all.