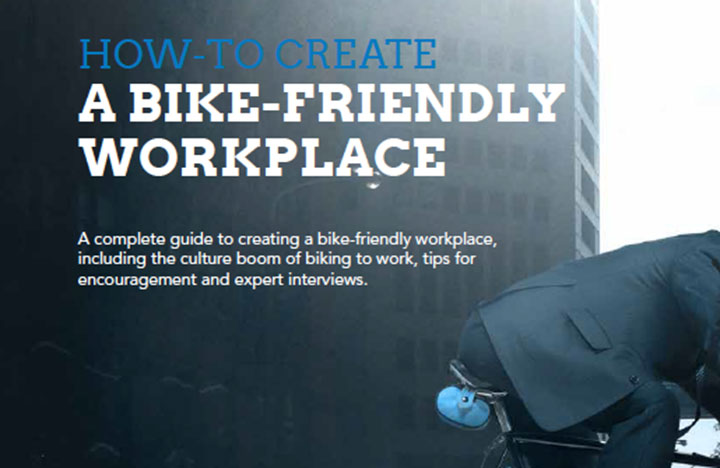 Startups and alternative workplaces go together like Kim Kardashian and feelings of worthlessness. It's why you often find bikes littered throughout the offices of startups. And this is no accident by startup CEOs – promoting a bicycle-friendly workplace is wise for attracting young talent, keeping health care costs down, and according to some experts, increasing productivity.
According to the League of American Bicyclists, more than 500 businesses have bike-friendly policies and 55 percent of those businesses have fewer than 100 employees.
It's clear – much like the adoption of hipster beards, Millennials approach travel differently than past generations.
"Our employees are enthusiastic about these efforts, many choosing to cycle to work each day and others participating in events such as Bike to Work Day," said Jessica Herrera, Facebook's Transportation Manager."
And it would seem that startups that establish bike-friendly workplaces get noticed more often by millennials.
"People like to live where they can walk and bicycle safely. When you encourage your employees to bike, it helps cities to work to become more friendly," said Dr. Brent Hugh, Executive Director of the Missouri Bicycle and Pedestrian Federation.
"The biggest bottom-line benefits businesses see is a lowered amount of sick days and absenteeism because employees are healthier and happier with the sort of regular physical fitness routine that biking to work promotes."
Upbeat Site Furnishings recently produced an eBook called "How to Create a Bike-Friendly Workplace" focused on helping create a more bike-friendly work environment that focuses on the culture boom of biking to work, the benefits to employees and employers, and additional resources for getting bike-friendly work initiatives off the ground.
It's worth a read if you are looking at the culture of your organization – large or small – and encouraging a climate of alternative transportation….or even hipster beards.