New York-based daily deal API service Sqoot may not be able to recover after the worst startup PR crisis in recent history. Sqoot just lost the majority of the sponsors for an event it is hosting called Boston API Jam. The event, which was supposed to take place March 31 – April 1, may not be able to happen as planned if all sponsors pull their support.
In the event copy, Sqoot listed the following perks to attending the event:

Adding "women" as a perk caused a firestorm of angry tweets by both men and women, with many urging sponsors to pull out of the event completely. Sponsors Heroku, CloudMine, LevelUp, and MongoHQ have withdrawn their sponsorship. WorkBar Boston has stated disapproval, but is still sponsoring the event. ConstantContact and SimpleRelevance have not responded regarding the continuation of their sponsorship.
Here is a snapshot of some of the more outraged tweets: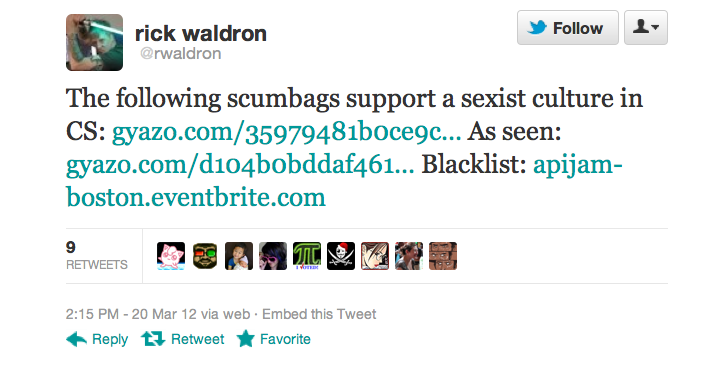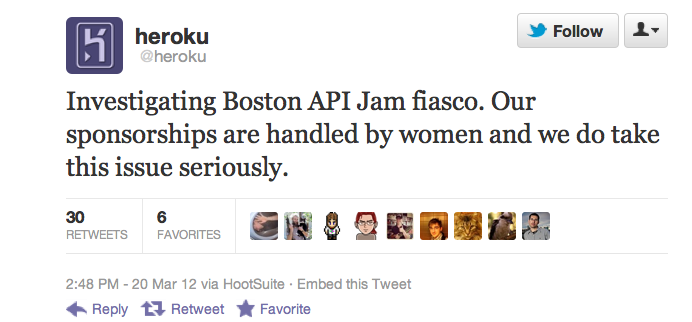 Sqoot issued an apology by creating this Google Doc and tweeting the link out to every person that was upset with their event copy.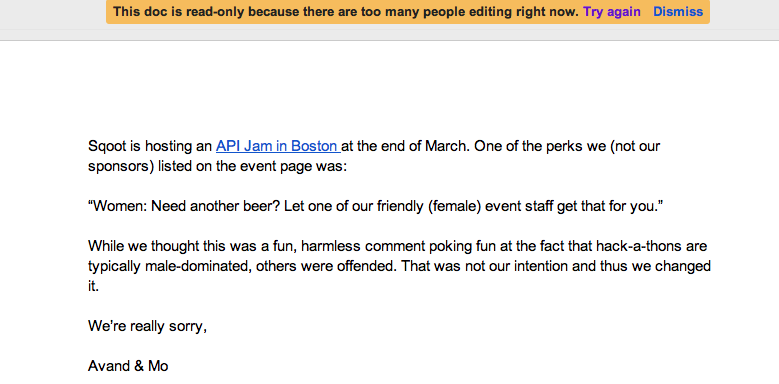 Sqoot's apology was not accepted by the majority of the tech community. Sqoot's team could not be reached for comment.
The outrage over this sexist copy and the flippent reactions by the Sqoot team is a perfect example of why startup incubators need to offer charm school to their young founders. I wrote about this a few weeks ago. Someone needs to tell young founders that frat house behavior is not acceptable in the business world. If Sqoot's business collapses for a few sentences of sexist copy, I hope that other young founders get to see the wreckage before following them off the plank.
Photo provided by pond5 – the world's stock media marketplace.