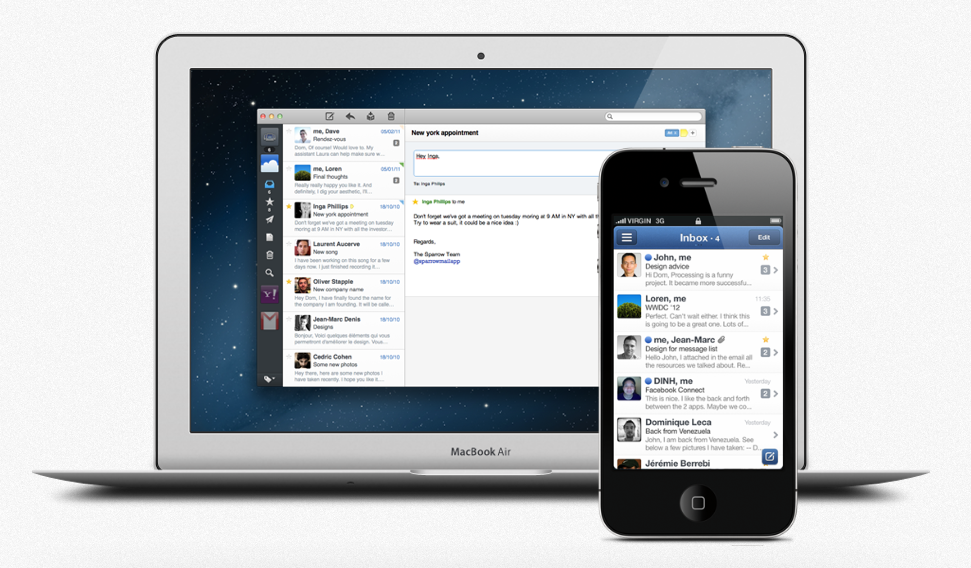 My email situation is a serious mess. I'm sure you can relate. I have four different Google Apps accounts and an Outlook account. I've given up on checking all but my personal email on my iPhone, which can lead to missing a lot of critical work and project related emails when I'm away from my laptop. I've pretty much given up on fixing this email efficiency problem until I discovered Sparrow, a new email organization app for iPhone.
Fixing email is not sexy. Ambient location apps are sexy. But Sparrow has been working on taking the drudgery out of email by adding easy organization and visual appeal. Sparrow for Mac has already been available through the App Store, but the iPhone app adds a new dimension to the desktop experience.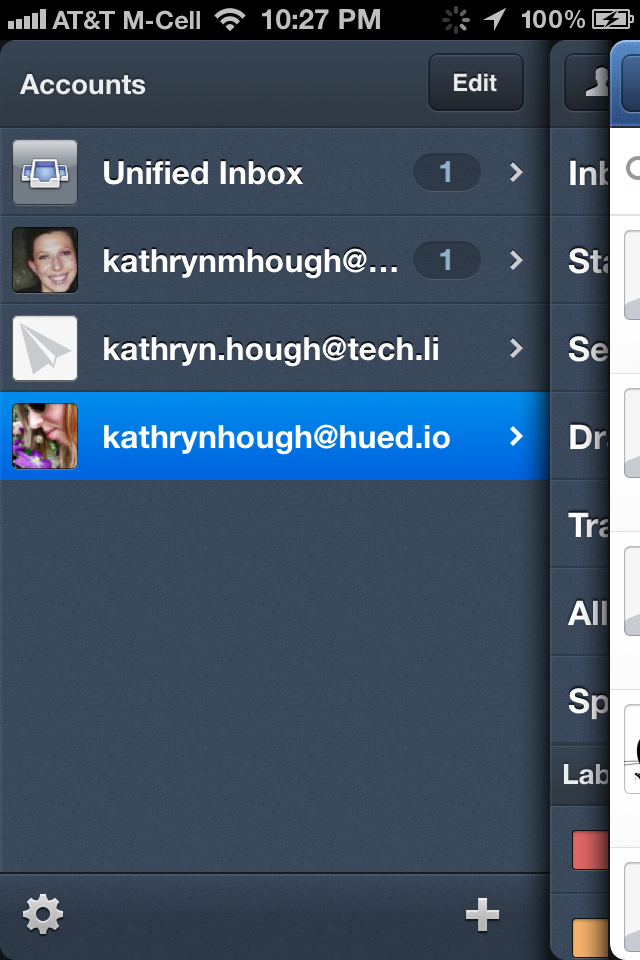 As I began playing around with the app, I noticed how easy it was to set up my accounts. I also noticed that the expanded sidebar borrowed heavily from apps like Path. I knew that the people behind Sparrow must have serious mobile design talent, but when I looked at their advisor list, I was even more impressed. Sparrow has pulled Path CEO Dave Morin, Tweetie developer Loren Brichter, and most interestingly, world-famous design theorist John Maeda.
Maeda is the president of Rhode Island School of Design (RISD), and the author of the Laws of Simplicity. He is also the recipient of the National Design Award and his work is represented in the Museum of Modern Art. So what is this guy doing working with a team to improve the email experience?
Maeda's inclusion marks the a macro trend that has been coming to a head this year: designers are now an integral part of the decision making process in startups that are serious about creating beautiful products. With the popularity of new beautiful technological experiences – that can be rendered on Apple products for example – software developers have had to step up their design game as well to match the power of the hardware.
Maeda's career has focused around fusing the disciplines of science and art. He is also an advocate of human-powered innovation, which puts human creation and desires ahead of the role of hardware and software when it comes to pushing technology forward. It's easy to see his influences in the new iPhone app recently released by Sparrow.
Upon downloading the app – which costs $2.99 – the install was easy and my email accounts were set up in seconds. The app allows you to view each inbox individually or work in a unified inbox. It boasts easy threading and archiving, and it's also convenient to star emails to save as priorities.
The design draws heavily from the iOS interaction that we are used to, including easy swipe functions and the same vertical sidebar that you can currently find within the Path, Facebook, and highlight apps. This makes mobile email more intuitive for heavy iOS users.
I'm not the only one raving about the revolutionary new email app. Since its release on March 15, the app has averaged a 4.5 out of 5 rating out of 1,802 ratings in the App Store. Sparrow's success shows the importance of having design superstars like John Maeda on board to meet the demand for beautiful software experiences that consumers are starting to expect as the bar gets raised.