We did it.
On January 18th nearly 13 million of us made our voice heard in the fight against Internet censorship. Together we stood up and formed the largest Internet protest in history capturing the attention of Congress and the world.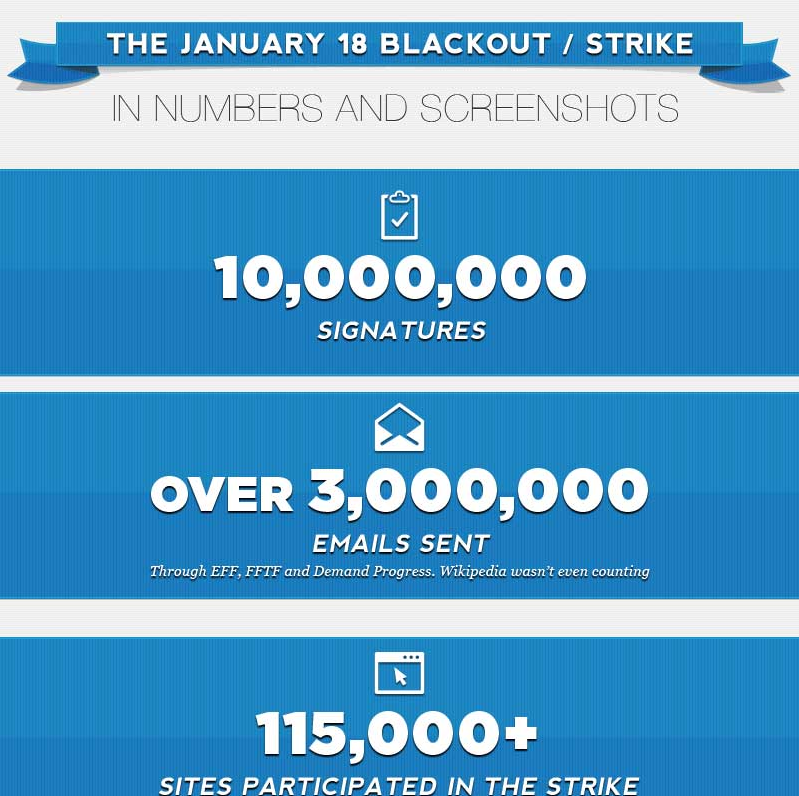 MPAA Chairman and former Senator Chris Dodd,one of the biggest backers of the bill, was quoted by the New York Times saying: "'This is altogether a new effect,' Mr. Dodd said, comparing the online movement to the Arab Spring. He could not remember seeing 'an effort that was moving with this degree of support change this dramatically' in the last four decades, he added."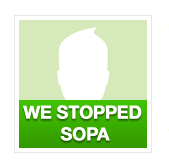 SOPA will likely return in the future with a new acronym, but for now we can stand tall and celebrate one of many victories to come in the fight for the free web. Show your support by tweeting the the hashtag "#13MillionApplause" and by heading over to BlackoutSOPA.org to get your "We Stopped SOPA" badge. Check out SOPAStrike.com for more of the amazing numbers behind this historical movement.