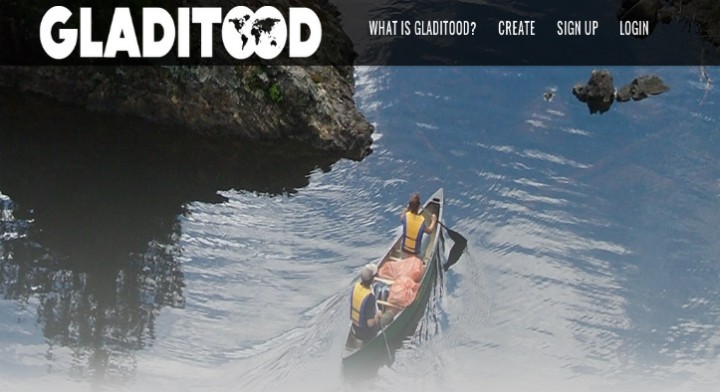 Ryan Brennell was studying abroad in New Zealand and the trajectory of his life changed when he went to Somoa on spring break.
"You know, I was in college and went to Somoa to party," Brennell said with a laugh.  "I had no idea what Somoa was like, just that there were beaches and cheap places to stay.  The experience opened my eyes in an unexpected way and led to me launching Gladitood."
Gladitood just closed $350K from Angel investors in a seed round led by Andrew Baur of Southwest Bank.
In Brennell's words, Gladitood is a crowdfunding platform that, "will empower individuals and communities to address their needs."
While he was in Somoa staying at a no frills resort (huts on the beach with family style meals shared by all the people renting huts), there was a tsunami warning, causing the resort and surrounding town to be evacuated to high ground on a mountain.  At the safe house on the mountain, Brennell saw some people sleeping on graves and found out that people were sleeping on the tombstones of family members they lost in 2009 when a tsunami ravaged the town and killed people.  (While Brennell was there they were still rebuilding form the 2009 catastrophe).
"After that experience, we (Brennell and friends) wanted to help.  It opened our eyes in a way we never would have experienced otherwise."
After the warning cleared and they returned to the small resort, Brennell and his friends spent the rest of their time volunteering- they helped with just about anything the small resort needed and developed a sense of doing social good.  Now Brennell wants to make it possible for communities to find people like him and vice versa.
Here is how Gladitood works: Indivduals or communities put a project up and much like kickstarter, individuals crowdfund the project until the goal is met.  Like kickstarter, it is an all or nothing proposition- if the goal isn't hit, the funds are not released to the project creator.
When asked why Gladitood is a better solution than Kickstarter, Brennell answered, "We are driving an audience that is looking for humanitarian and conservation causes to support."
I asked him for an example and he named two: "There are communities that need safe drinking water, and a project to dig wells is a project we'd welcome.  Less well known is a new trend of beauty salons opening in Africa in poor communities.  Not only do women go there to learn to be beauticians, the salon is also a safe gathering space in the community for women to come together.  In addition to how to do hair, they teach women about topics they may not have learned yet, such as the use of condoms for safe sex."
Gladitood just wrapped up its funding and will be launching this fall.