Following its recent launch on iOS, Chicago second-hand ticket selling startup SeatSync has made its debut on Android this week, offering a free version of the mobile ticket selling marketplace to the other half of the smartphone market.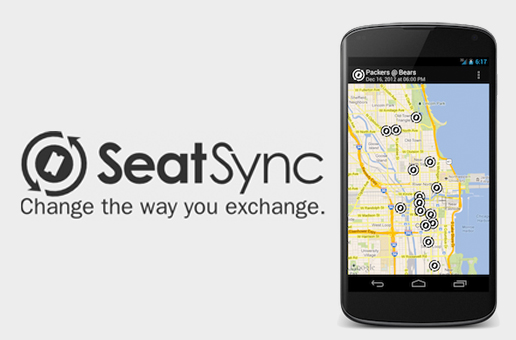 SeatSync aims to set itself apart from Craigslist and Stubhub by creating a completely transparent peer-to-peer network that gives real fans the opportunity to sell to other fans. In an interview last week, SeatSync co-founder Graham Thornton told Techli that the company is looking to prove itself in the Chicago market over the next few months, and plans to launch nationwide in the future.
With SeatSync users can search listings throughout their city to find people nearby with tickets to sell. According to the company, the immediacy of the mobile platform helps to facilitate the same-day ticket sales that can be difficult to negotiate through less structured services like Craigslist. In the future, the company plans to add in-app transactions and introduce concert listings over the next few weeks.
"We're thrilled about launching on Android," said Thornton. "We recognize that the Android market represents about half of all smartphone users, so being available on Android alongside iOS is a huge priority for us. Obviously the more users buying and selling tickets through SeatSync, the more likely it is that users will find fans literally blocks away."
Thornton said SeatSync co-founder and software developer Mike Wilson has been up for weeks preparing the Android version for this week's big launch.
To celebrate and unwind from the successful launch on both platforms this month SeatSync will be hosting an informal launch party open to all at English Bar in downtown Chicago on Friday. The event will kick off at 4:30 pm and will feature a raffle for Chicago Bulls tickets, koozies, and SeatSync t-shirts. Thornton encourages anyone interested in the Chicago company to stop by and help the team celebrate the release of the new ticket selling platform.
Visit SeatSync.com to download the app for your smartphone, and be sure to check the event page to find out more details about Friday's celebration.