In a development that crystallizes tension between entertainment industry anti-piracy measures and the ecosystem of online businesses – and raises questions about whether it is appropriate for trade groups like the Recording Industry Association of America to be assisting in or pushing for law enforcement actions in copyright disputes – a trove of court documents has been unsealed regarding the United States' seizure of a popular hip hop blog, for a full year, without ultimately pressing charges or even filing a complaint.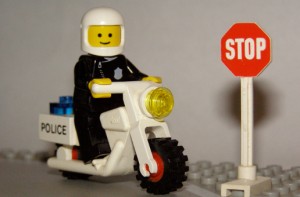 Dazaz1.com was seized in November 2010 as part of an investigation into links that had been posted to unreleased content, though it emerged that some portion of the allegedly infringinging files had been supplied by the artists themselves, including notable performs Kanye West and Sean Combs.
According to the unsealed documents, prosecutors filed three separate requests for more time to file the proper paperwork for the site's seizure before releasing the domain in December 2011. For the duration of the investigation, the proceedings were kept secret, giving the proprieters of the site no legal recourse to challenge the seizure.
The now-available documents show investigators seemingly stalling for time, in what could become a public relations debacle for both the RIAA and Immigrations and Customs Enforcement. But though it appears the former entity never provided the evidence necessary to continue the investigation, the New York Times' Ben Sisario reports the RIAA is now attempting to position itself as simply having done what was requested by law enforcement.
In the second request to extend the deadline, Department of Homeland Security special agent Andrew Reynolds seemed to be grasping at straws, arguing that the ongoing investigation was seeking to "identifying revenue" associated with the site, investigating its administrators' business partners, and evaluating the material they were distributing. By the final request, which was also granted, he made the nebulous promise that a representative from the RIAA would provide a "very comprehensive statement" regarding ongoing questions, presumably about the tenability of the investigation.
In an official response, the site's attorney Andrew Bridges excoriates the investigation for the "harms caused by a full year of censorship and secret proceedings – a form of 'digital Guantanamo' – that knocked out an important and popular blog devoted to hip hop music and has nearly killed it. "
"This entire episode shows that neither the government nor the recording industry deserves any additional powers with new so-called 'antipiracy' legislation, especially in the context where copyright law has been expanded and new anti-piracy remedies have been crafted 16 times since 1982," Bridges wrote. "This episode shows that the copyright establishment and the government are very much the 'rogues' that deserve to be reined in."