There are quite a few general crowdfunding services occupying various corners of the Internet. But with a growing number of options comes a growing need for tailored sources for fundraising  (like Appsplit which we covered earlier this week) to help distinguish projects and make them easier to find for supporters.
A fresh St. Louis startup called Passerby is looking to do just that for film projects.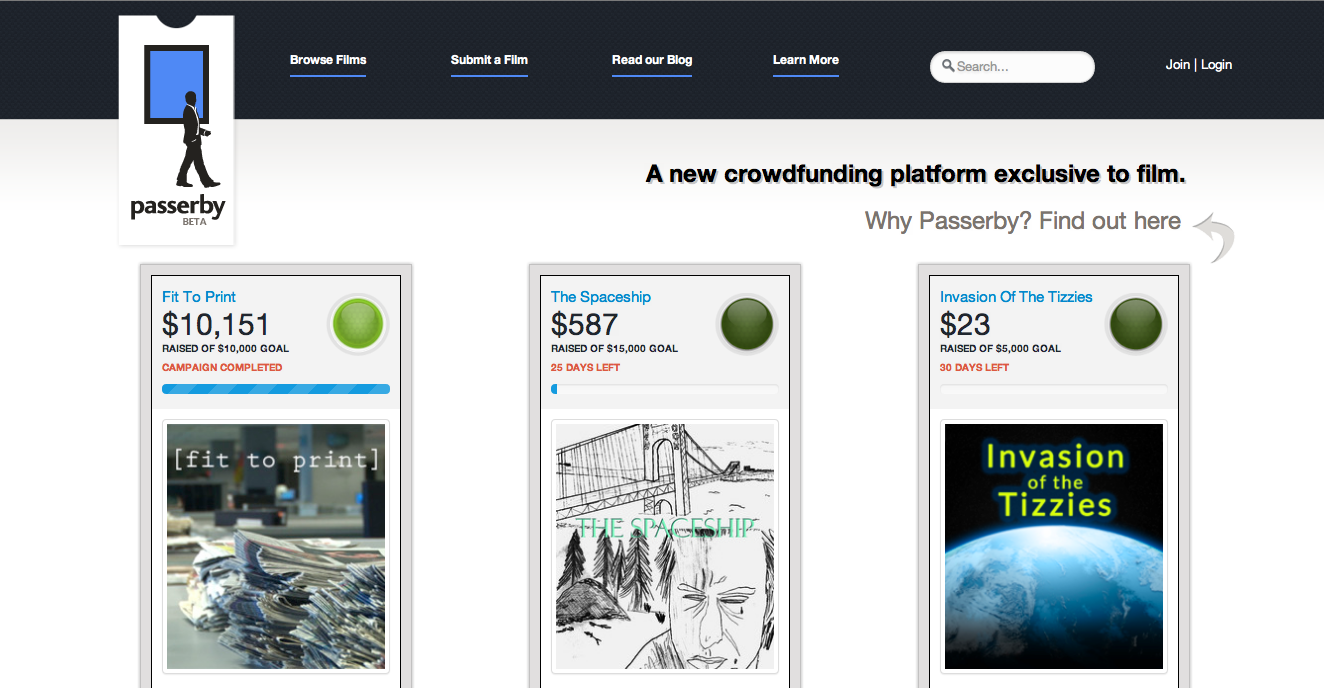 Passerby's team members include CEO Todd Metheny, CCO Josh Clayton, "extreme entrepreneur" Keith Homco, and associate advisor Tom Connors, who sprung into action to create a niche fundraising service for film after the passing of Congressman Patrick McHenry's crowdfunding bill, which enabled entrepreneurs access to online fundraising. The team built the platform on the belief that there is an immense opportunity to back films with the crowdfunding model.
"We want to empower people," wrote Metheny. "Filmmaking is inherently entrepreneurial — it's collaborative, you have to mobilize a large group of people in a short amount of time, and you need money. We want to help people tell great stories."
The founders officially launched the company at the beginning of this year, with the donation platform following in May. To date, Passerby has successfully funded two films, allowing the creators to pay whatever they see fit to the crowdfunding company. Passerby is extending this initial pay-what-you-want offer to the next 18 films funded by the service, and plans flexible campaigns for following projects.
"Raising money for film has always been needing the permission of a few people," said Metheny. "We want to change that. We honestly believe that equity-based crowdfunding has the potential to disrupt the Hollywood model in a very positive way."
The CEO said that it isn't just the disruption of the impenetrable Hollywood process that filmmakers can benefit from using crowdsourced fundraising. Because the campaign requires supporters, filmmakers can establish a fan base long before they even begin shooting, and have the confidence of knowing just how much viewer interest there is in their project. "Crowdfunding connects people," he said.
Metheny admitted that the company has not yet pursued investors. "Right now we want to focus on growing slowly, working with a couple filmmakers at a time, and improving the platform," he wrote. "While we work on that, we'll continue to work toward adding equity."