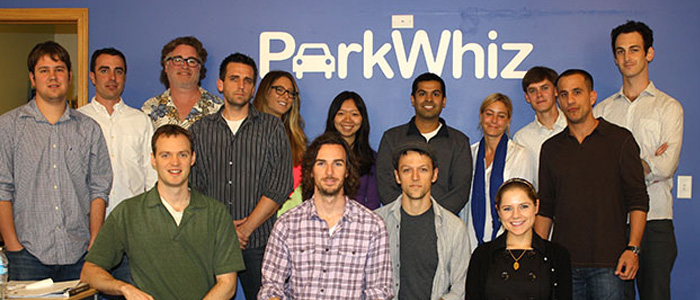 ParkWhiz, Chicago's longest running parking startup, announced this week that it has completed a funding round at $2 million. Investors in the latest round include Hyde Park Ventures, Amicus Capital, Alexis Ohanian, and Henry J. Feinberg, among others.
With a national footprint in more than 30 cities, ParkWhiz has given over 1 million drivers the opportunity to find and reserve parking spots before they ever leave their homes. The Chicago company is currently partnered with a number of prominent event organizations including StubHub, NFL and NCAA teams, and college venues.
"We've really built a relationship within the event parking industry," said ParkWhiz co-founder and CEO Aashish Dalal. "The trust and reliability that we've built over the past five years with parking providers has given us an accelerated head start on disrupting the downtown daily parking space."
ParkWhiz to use the newly acquired funds to double its team over the next year and strengthen its presence in existing markets. "We want to grow talent within our organization to foster our relationships with our partners," said Dalal. "We're going to continue to drive new customers who don't know about our service."
Ira Weiss of Hyde Park Venture Partners and Henry J. Feinberg, chairman of Maxim Revenue Management Solutions, will be joining ParkWhiz's board following the recent investment. Dalal said he "feels great" about reddit cofounder Alexis Ohanian's participation in the latest round of funding.
"It was a no-brainer for him," Dalal said. "He actually spent two years paying his way through college as a parking garage attendant; I think our business has really touched home for him and it's a great synergistic opportunity for both of us."
Currently operating out of Roscoe Village on Chicago's north side, the parking startup plans to move to a larger space within the downtown loop area early next year. Dalal said that going into the new year ParkWhiz will continue to do what it's been doing since the company began in 2006: disrupt the antiquated parking industry and foster the vital relationships that have put ParkWhiz ahead of the game.
"We believe our executive roster that we've put together on our board adds a layer of credibility and gives us the confidence that we can tilt this fragmented industry," said Dalal.