I don't know anyone who likes health insurance, not patients and not health care providers. Deal Me Health seeks to take advantage of that by offering a new way of paying for your medical costs.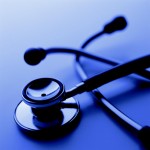 From my perspective as a patient or receiver of health care, I feel like I pay a lot of money for a lot of hassle and not a lot of benefit.  Each time I visit a doctor, the first thing they ask for is my insurance.  Insurance always seems like more pain than it's worth. I have to pay a huge deductible on top of my yearly dues; I have to figure out if a treatment is covered or not and I have to make sure to keep my information up-to-date.  I believe the last time I went to see my primary care physician I saw a sign at the front desk declaring that I would be fined if I didn't provide my correct or updated insurance information.  On top of that is the fact that after I receive care, the insurance bills and adjustment statements keep coming in months later.  I can go on and on, but the point is that there has to be a better way for patients.
I am not a health care provider, but from their perspective I can only imagine that they are not big fans of health insurance either.  Last time you were in your doctor's office, how many people did you see behind the reception desk or in the back-office?  I bet half of the people back there were working on insurance or insurance related issues.  It takes a lot of resources for health care providers to collect, comply with and process health insurance.  There is also the issue of treating the under or uninsured.  Can you imagine what it feels like to be the person to refuse or withhold treatment because a patient doesn't have health insurance?  One would think there has to be a better way.
Now, picture the treatment experience if health care providers could focus 100% on patient care and not on insurance. That they knew everyone coming through their doors has paid for treatment, upfront.  Sounds like a better way, doesn't it?
This may soon be a reality if the pilot program from Deal Me Health is successful.  The goal of Deal M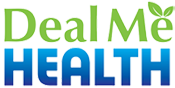 e Health's pilot program is to bring people who need health care and can't afford insurance together with physicians and health care facilities who want to help them.  Deal Me Health negotiates discounted rates with health care providers by allowing patients to pre-pay for treatments on a one-time or subscription basis. This way doctors and hospitals will benefit by receiving cash upfront, freeing their staff to concentrate on patient care and not on insurance.  Patients will benefit by receiving 50% to 70% off  normal health care costs associated with treatment.
Deal Me Health is the brainchild of Steve Omans, a 20-year veteran in the fields of hospital and health insurance operations, will soon be rolling out the pilot program with a national hospital system in Chicago.  The pilot program intends to offer a $50 office visit with a primary-care physician, a way to buy prescriptions for $4, and if needed, MRIs for $625 (normally $1,500 to $2,500 for self-paying patients).
The  $50 office visit will provide you with an exam by a board-certified physician who can:
Diagnose, treat and write prescriptions for common illnesses such as strep throat, bladder infections, pink eye, and ear, nose and throat infections;
Provide common vaccinations for the flu, pneumonia, pertussis, hepatitis and more;
Treat minor wounds, abrasions, joint sprains and skin conditions such as poison ivy, ringworm and acne;
Provide wellness services, including sport and camp physicals, smoking cessation and TB testing;
Offer routine lab tests with quick results and education for those with diabetes, high cholesterol, high blood pressure or asthma.
When asked, Omans said, "Initially, we will focus on targeting small businesses under 50 employees and the uninsured.  To be clear, Deal Me Health is not an insurance company, but focused rather on offering payments to providers upfront so that patients can receive deep discounts, making quality treatment affordable."

For a patient to take part in the program, they will have to go to www.DealMehealth.com and select a treatment option and prepay for a single visit or subscribe to a monthly plan that will allow 12 visits per year, at $50 per month ($600 per year).  Once purchased, the patient will receive a printable voucher which they will need to bring to their nearest participating provider for treatment.  No appointment will be needed and hours will depend on the patient's elected provider's location.  Additionally, if a provider is not currently participating in the program, patients will be able to request that Deal Me Health approach their elected physician or hospital on their behalf.
Currently, the project is self-funded by Mr. Omans, but he is looking for early Angel investors that understand the industry and vision.  The timetable for the pilot program is estimated to be between 6 months and a year.  If all goes well during the pilot, Deal Me Health is looking to expand to over 55 hospitals.
Deal Me Health will achieve revenues by taking a portion of the payment on each transaction, paid by the patient. Providers will be paid cash, as they are paid by the patient through Deal me Health within five days.  No insurance and no unintelligible paper work.
Is Deal Me Health onto something? With most industries you know what you are paying up-front, whether through a set fee or an hourly rate.  The last time I saw a doctor, I had no idea what was going to be paid for by my insurance or not covered at all. In my opinion, Deal Me Health in its basic form provides price transparency on health care, where at a minimum we will know what a visit or treatment will cost.  As Omans told me, "If you're responsible for your wallet, you should be responsible for your health."
Deal Me Health won't make health insurance a thing of the past, as we will still need coverage for things beyond the treatments included in the pilot program. However, it may be a step towards better healthcare process or at least better health care transparency.
Do you think an option like Deal Me Health is a better way for health care?