While fashionistas from all over the globe sashayed into Lincoln Center for the debut of Fall 2012's fashion trends, it was tech took a front row seat at this month's New York Fashion Week. Taking queues from the social, mobile, and local tech landscape, New York Fashion Week was transformed into an online and offline experience for attendees and wannabes who watched the shows via livestream.
Three trends from the tech world that were woven into this year's fashion week include:
Apps
Apps turned fashion week into a 24/7 shopping spree.
The Fashion GPS Radar app, which had nearly 4,500 downloads last week, let attendees manage Fashion Week event invitations and checkins. The app also included an interactive map of the events and 1 tap directions.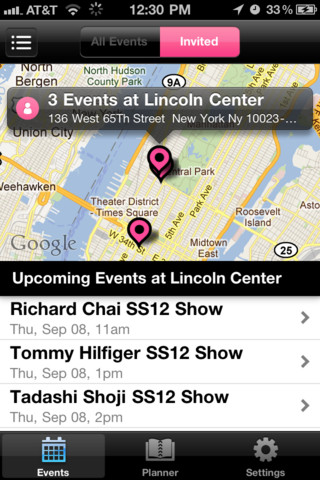 The Made Fashion Week app, created by Sonic Notify, delivered an interactive experience to viewers of the shows. The apps used Sonic Notify's proprietary technology to synch with inaudible sound waves during the show to automatically display looks and information as the corresponding models walked down the runway. The app encouraged live social media interaction by building twitter functionality into the app.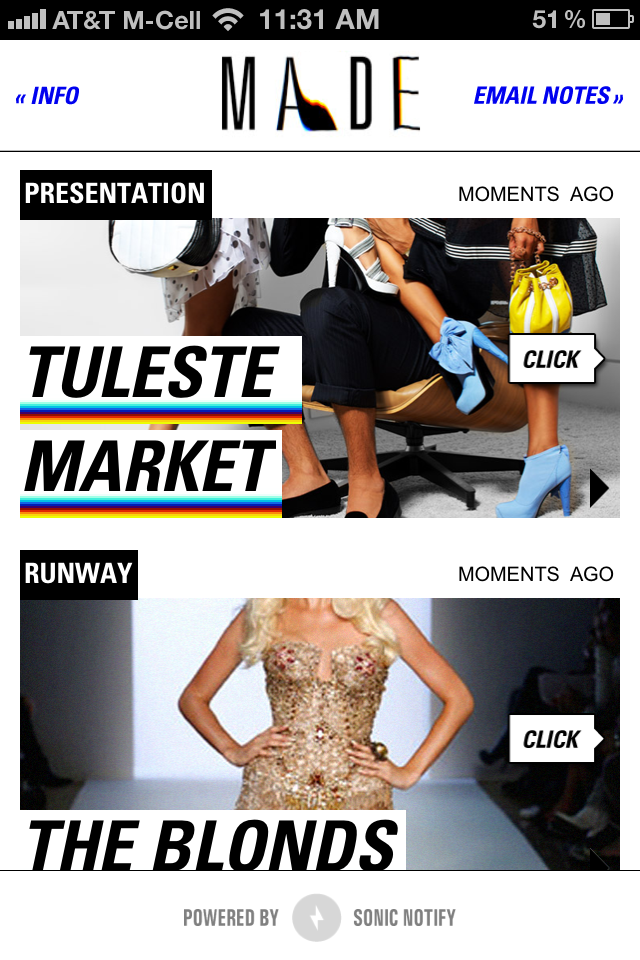 Instagram was not an official app of fashion week although brands that are active on Instagram like Nylon Magazine posted images live from the runway shows to their Instagram profiles.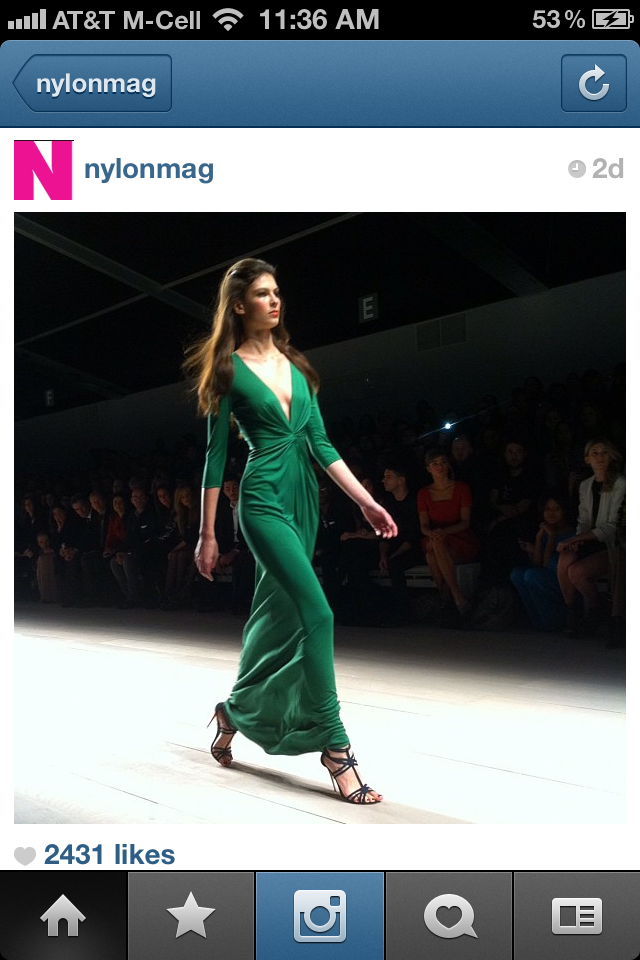 The Glamour Friends & Fans app brought the mobile shopping experience to fashionistas on the go by allowing users to purchase luxury goods displayed on the screens of 50 fashion week cabs in the city.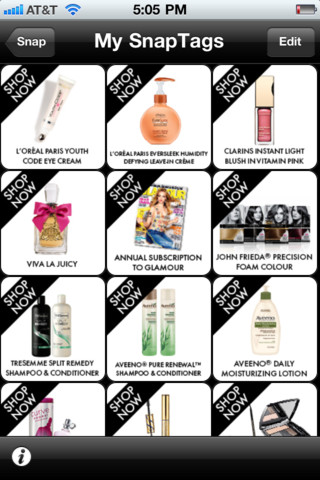 Crowdsourcing
Brands like Oscar de la Renta jumped on the crowd sourcing visual pinboard trend by announcing The Board, an interactive visual pinboard that allows anyone to upload and image or video to inspire his resort collection. The Board is displayed on the web and on a 27-inch screen in de la Renta's office. Publicatons like the Wall St. Journal organized fashion week news via a pinboard on pinterest.
Wearable Tech
A partnership between designer Asher Levine and MakerBot was the talk of the town as the designer unveiled glasses that were printed using MakerBot's 3D printing technology. Levine's vision of the future of fashion includes 3D printing technology that allows designers to upload designs to a database where users can instantaneously download and print designs on demand.
Although fashion industry insiders boarded planes for London Fashion Week over the weekend, New York remains on the cutting edge of marrying fashion and technology. With the rise of visual search and social commerce this year, the fashion industry is finally seizing its big moment in tech.