Most men have forgotten a special occasion at one time or another, whether it be a mother's birthday or a girlfriend's anniversary. Ladies, it feels terrible to seem forgotten on your special day. Gentlemen, it's time to shape up. Thankfully, the startup MoreBrownies is here to make sure you never forget a gift again.
MoreBrownies is a web service that remembers to send gifts to the special women in your life on important occasions like birthdays, anniversaries, or Valentine's Day. The site does this by allowing you schedule gifts up to a year in advance, delivering the gifts at the appropriate time and making men look like heros. MoreBrownies offers high-end gifts like Tiffany's jewelry and Godiva chocolates, and they make sure that the gifts are delivered discreetly in their original packaging.

Last week, I met with MoreBrownies cofounder Julian Erickson to hear about his inspiration for the site.
"I got the idea for MoreBrownies when I forgot my twin sisters' birthdays," said Erickson. The slip up hit him doubly hard, and he and his co-founder Mike Wolf paused their previous idea to start building MoreBrownies at once.
MoreBrownies launched soon thereafter and has been live for three weeks. So far, the reaction has been positive – many of their customers have asked why this hasn't existed before.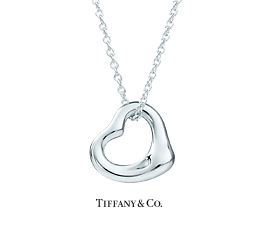 MoreBrownies next move is to add more gifts and categorize them by occasion. They also plan to make it much faster to shop for your loved ones. "We want you to be able to schedule your gifts in three clicks." said Erickson. The start up also wants Brownie Points to play a larger role in the future, allowing you to pamper your loved one or even do something for yourself. They are currently working out of Opus Environments, a Chicago-based incubator that provides space and mentoring to young start ups.
MoreBrownies hopes to be a service for men that helps them improve their most meaningful relationships, and so far it looks like they are off to a good start.
What She Wishes You Knew #34 "I need to hear how you feel about me. Often. Tell me now."Gents, when you get home tell her how you feel.

– MoreBrownies (@MoreBrownies) December 16, 2011