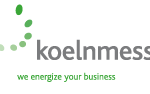 Hello Flyover country- I got an exciting press release in my inbox today for MobileAppEx- This event promises to be THE place to be for anyone involved in the mobile space- app developers, social networkers, bloggers- you name it this is going to BE the place to be in June 2011.
If anyone has questions reach out to Darrin Stern (mentioned in the release)- he's a smart guy and someone you should know! We will be watching and reporting as this conference develops.
Here's the deets:
FOR IMMEDIATE RELEASE
MobileAppEx 2011 LAUNCH SET FOR
JUNE 28-29, 2011 AT THE NAVY PIER IN CHICAGO
Business Solutions Event for the North American Mobile App Industry
August 4, 2010 — Chicago, IL
Koelnmesse, Inc. today announced the show dates for the premier of MobileAppEx 2011 which will take place from June 28-29, 2011 at the Navy Pier in Chicago. www.mobileappex.com
This exciting 2-day trade show and conference will be the first dedicated mobile application and business solutions event for the rapidly evolving Mobile App industry including Developers, Ad Networks, Agencies, Content Providers, System Integrators, Manufacturers Software Solutions, Suppliers and Networks.
The trade show and conference has been developed jointly with Koelnmesse and the Illinois Technology Association (ITA) in an effort to grow the mobile app industry and leverage the strong talent in Illinois. The ITA is a driving force behind the growth of Illinois' vibrant technology ecosystem. ITA is relentless in championing the development and application of technology, from start-up companies to industry leaders, leveraging the transformative nature of technology to revolutionize industries. ITA uniquely capitalizes peer-to-peer collaboration, networking, and access to experts across the breadth of business to cultivate the Illinois technology industry. The unique and powerful integration of these valuable and experienced resources differentiates the ITA as a source of accelerated growth for the technology industry of Illinois.
"Chicago is home to some of the foremost mobile technology leaders and a hot bed for mobile application development," said Jack Philbin, Co-Founder and President of Vibes Media, and member of the Chicago Mayor's council of technology advisors. "Our company has been based in Chicago for 12 years. During that time we have greatly benefitted from ITA who has provided technology companies in this area with the tools they need to succeed. As a leading mobile brand marketer reaching consumers via the mobile channel, we're looking forward to the MobileAppEx. We are convinced that the continued development in this area will generate tremendous value for consumers."
MobileAppEx is designed for businesses to market B to B and B to C technology solutions to a broad range of vertical industries such as E-Commerce, Manufacturing, Hospitality, Government, Legal, Retail, Health, Finance, Marketing, Work Force Productivity, Agencies, Developers, Service integrators and others looking for new ways of reaching customers via mobile marketing.
Learn — Exhibit — Engage
To maximize industry involvement, MobileAppEx has established volunteer committees engaged in designing aspects of the Exhibition, Competitions and Conference Program. Committees are also formed for greater Community Outreach and involvement of various Cultural institutions. For those interested in committee involvement, please contact Darrin Stern at [email protected].
For additional information about MobileAppEx 2010, visit ww.mobileappex.com and join us on Twitter @mobileappex (http://mobileappex.com/twitter).
Contact: Mr. Darrin Stern, Show Manager
Koelnmesse, Inc. – Chicago, IL 60631
Office +1 (773) 326-9925 office / Cell +1 (773) 737-0337
[email protected] * * AIM/Skype: darrinstern
http://www.mobileappex.com