Entrepreneurs looking for quality advisors heading into the new year will find a worthy resource for seeking advice in the recently-launched Chicago startup MeetAdvisors. The service has been dubbed the "Yelp for entrepreneurs" by Forbes, connecting founders with a variety of experts to help them get their ventures off the ground.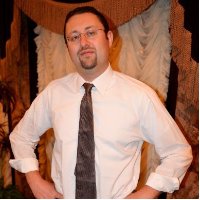 The service provides a network of experienced advisors in a variety of different categories, including business development, marketing, information technology, social media, and many more. Entrepreneurs can search and connect with an individual for whatever kind of advising they need, and are given the chance to rate their advisor based on the effectiveness of their aid.
"I find that advisors are people with expertise who love giving free advice to entrepreneurs — they're willing to do it all day," said MeetAdvisors founder Adam Fridman. "As entrepreneurs, we're always looking for advice in our careers because we're exposed to so many different areas of expertise we lack ourselves."
Fridman came up with the idea after being approached by an intellectual property attorney at a networking event this past Fall. The man said he was attending to offer startups free IP advice, and Fridman was amazed that there wasn't a crowd of hungry entrepreneurs picking his brain.
"If other entrepreneurs knew he was here there'd be a line," said Fridman. "Why would someone as valuable as this gentleman be standing in a corner alone, looking for the right entrepreneur to advise? They should come to him, and that's how MeetAdvisors started."
MeetAdvisors launched only a month ago and has already seen more than 300 entrepreneurs and 90 advisors register for the service. Fridman admitted that he's been pleasantly surprised by the interest so far, and is hoping in the future to organize meetups through the startup to help both entrepreneurs get the advice they need and advisors start to build a rating on the service. Down the road the team hopes to create a knowledge database within the network, giving advisors the chance to create helpful articles in their area of expertise once they've gained enough positive reviews.
Though he has already been approached by potential investors, Fridman plans to continue self funding the project to maintain his initial vision going forward. "I'm so passionate and I have my own vision, I know exactly how I want this to be," said Fridman. "At the end of the day we want to help entrepreneurs succeed. That's our mission."