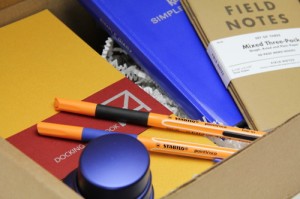 I admit it: I'm a new-notebooks-and-pens nerd. I always wanted to purchase my school supplies for the next school year as soon as the list came out, which was typically with the final report card of the previous year. Had Lost Crates been around back then, I probably would have had a whole array of paper products delivered to my door on a regular basis. And none of it would have been Lisa Frank.
Lost Crates is a start-up that came out of a brainstorming session at Chicago's Sandbox Industries. Founder Danny Levi and a group of other Sandbox personnel put together a "curated retail business based on a subscription model" to deliver a surprise package of notebooks, stationery and desk accessories right to their customer's doorstep. Check out the curators here!
Members sign up and take a personality quiz. Based on those answers, Lost Crates arrive with a personalized package of products. If one of the items doesn't quiet meet your style or needs, members can take the quiz as many times as they like to get new and interesting options.
Levi said the subscription model was most appealing to get to know customers and to serve as a means of inventory control.
"Really helps inventory so we don't have huge number of items sitting around unused," said Levi. "As long as we are buying awesome products, we can move whatever is there. That was a huge reason for subscription as (opposed to) pure retail, it manages cost really well. A benefit of that is that it allows us to really deliver great value to our customers. The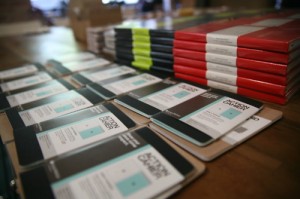 retail value of our crates is usually, and often exceeds, $38, and shipping is free! "
Lost Crates is in its second month of sending out packages to customers. Levi said the first month saw 55 customers who signed up with billing and shipping information. After giving an email address and taking the personality quiz, members have the option to go no further and decline to enter billing and shipping information. This month 157 people will receive crates and 1900 total users took the quiz and gave contact info; 32 more are pending for next month's shipment. Numbers for month three are expected to level out around 200. Levi also noted they did have a few members cancel citing financial reasons, and the company will look into ways of preventing that in the future.
So far all of the funding has come from within Sandbox and Levi is the sole full-time employee on the project. Two summer interns round out the team and Levi said he probably won't be hiring any new team members for some time as a means to "keep overhead low."
Levi hopes for a "fast and steady" increase in customers submitting payment information. The company is just embarking on a press tour and hopes the blogosphere will aid its growth. Levi said the surveys coming back from customers have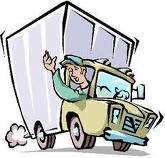 provided excellent feedback and that the market Lost Crates is serving is very vocal and passionate about their wares.
The most pressing expansion for Lost Crates will be getting shipping and packaging outsourced, said Levi. Currently all packaging is done in-house, giving the customers an extra personalized box of goodies. Also in the works is a feature to give Lost Crates as gifts.
"We don't know if it would be for a month or quarterly, so four packages a year," said Levi. "It's hard because gifts still have the personality quiz even if signing up for someone else."