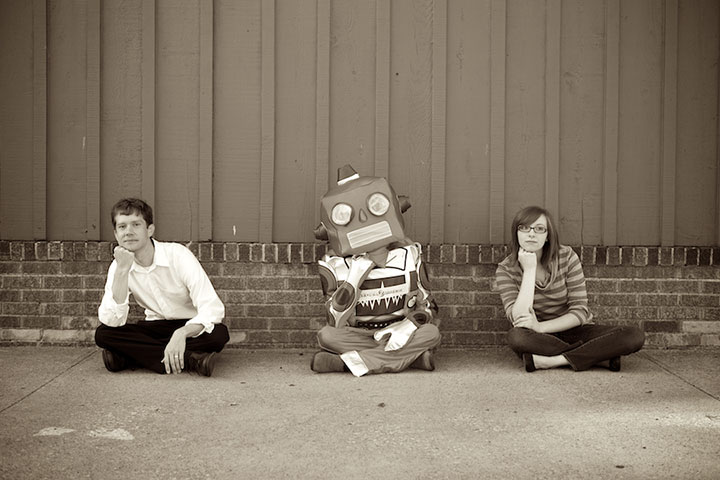 Andy Kallenbach easily straddles two very disparate worlds: He is passionate about computers, yet fascinated with the nitty-gritty back-office operations that bore most technologists to tears. His company, FormZapper, is based on 21st Century tech concepts, yet its main market is commercial real estate lending, a business that existed before even science fiction writers dreamed of computers.
"A lot of startup people are interested in mobile, in Twitter, in the latest whiz-bang product that will revolutionize the world,'' Kallenbach says. "I'm an operations guy who just wants to improve the world for office workers who are buried in operational stuff."
Actually, Kallenbach uses far more colorful nouns to describe the mountains of application forms, Word documents and Excel Spreadsheets that are drowning so many loan officers and their support staff. And even worse, the deeds, tax returns and other documents that are conspicuously absent because applicants forgot to submit them.
FormZapper (which is increasingly doing business as Lending Standard, the name of its product) enables the banking folks to migrate all the forms online, keep track of what is or is not missing, prod loan applicants to send in relevant information, or to get their accountants, lawyers and such to do so. The information can be uploaded directly to the FormZapper website, which is more secure than the email attachments commonly sent now. Moreover, Lending Standard streamlines the attendant credit checks, title searches, and other data-heavy aspects of due diligence – including keeping track of deadlines and pressing title search companies and such to meet them.
In a sense, Lending Standard is an electronic storage cabinet, tickler file, investigator and expediter, rolled into one. Clients can pay per use, or via monthly subscription. "We give bankers a lot more tools for their toolbox," Kallenbach said.
Kallenbach's comfort with both modern technology and old-school finance dates from very early days.
He has fond memories of a babysitter who, when he was just 5 or so, let him spend all day playing with her computer; of a high school computer teacher who let him skip class to experiment with programming on his own; and of a local software developer who gave him some programs to play with. Soon Kallenbach was spewing forth games and teaching tools. Word got out – and even though he was just 17, he got hired to build a computer platform for a local business that did underwriting and property inspection for big insurance companies.  Within a few months, he was heading up the project.
The business grew, and soon Kallenbach was heading a large IT staff. The owner thought he was grooming Kallenbach to eventually take over the business "but commercial insurance simply was not my passion," Kallenbach recalls.  Running a business was, though.  So in 2011 he started an IT consulting firm, and enrolled in EScholars, an entrepreneurship program at the University of Kansas City.  FormZappers was born soon after, with an eye toward "replacing paper, not just storing it electronically," Kallenbach said.
Since then Kallenbach, now 37, has been coding, networking and availing himself of everything that Kansas City – and lately, St. Louis – can offer.  He got free office space through the EScholar program but not long after he and some other young entrepreneurs moved to a larger house, and formed the backbone of what became Kansas City Startup Village.
"We wanted an entrepreneurial community that wasn't run by government or some rich businessman, " Kallenbach recalls.
The media loved them.
"We were on the front page of the Kansas City Star!" Kallenbach recalls with wonder.  And soon they were attracting politicians, business folk, and of course, other entrepreneurs.
FormZapper, meanwhile, was looking for a niche.  It tried doctors, who of course are awash in patient records; it tried restaurants, where high turnover means a huge amount of employee-related paperwork. But doctors were hard to get hold of, and restaurants had little spare money.  Commercial banking began looking better and better.
Kallenbach started working his connections – and last summer got introduced to Jan Valencia, who was working at Commerce Bank, and knew the lending business inside out.  She soon joined FormZapper.  In February they made their first sale, to a local commercial bank.
Kallenbach was finally ready for the St. Louis startup scene and its SixThirty program.  Think of EScholars, which helps turn ideas into businesses, as college; SixThirty, centrally located in an area that specializes in connecting the startup community to entrepreneurial resources, is graduate school to help viable small businesses grow. "We'd built a product, made a little bit of revenue, it was time to raise some serious money,'' Kallenbach says. And for this they looked to St. Louis. This past April, FormZapper, doing business as Lending Standard, opened an office in St. Louis and signed on with SixThirty.
It's been a whirlwind ever since.  Kallenbach says his SixThirty mentors have been introducing him to a myriad of potential clients. Lending Standard already has one paying customer, two that have signed contracts, and 10 "with whom we're finalizing agreements,'' Kallenbach says. He's hired three more people, bringing total employment to 7.
The company's headquarters remains in Kansas City, but Kallenbach expects to make many visits to the St. Louis branch.
"By midwestern geographic standards, they're really just down the street,'' he said.