If you've ever tried to get your friends in on the coolest new startup, but have trouble getting them through the door, a new Chicago company is likely to have an offer they can't possibly refuse. JustBecause gives Facebook friends the chance share deals from a growing number of the biggest startups around, some valued at up to $100, for only $1 a piece.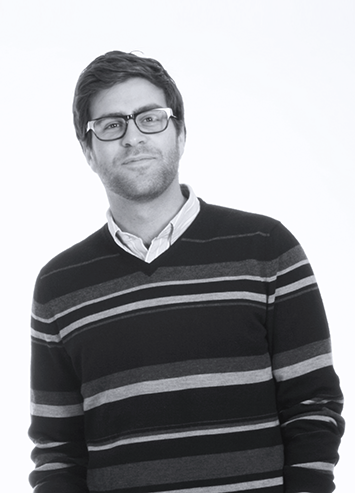 How is that economically feasible? JustBecause founder Matt Hartman explained that startups are always looking for new customers, and are happy to offer gifts to potential users, particularly when paired with a recommendation from a friend. One potential gift, for example, allows a user to pay only $1 to give a friend $20 in credit on San Francisco-based clothing startup Betabrand.
Hartman came up with the idea while working on ReferBoost, a real estate-related startup in Chicago that helps property managers drive leads and improve online reviews on websites like Yelp and Facebook by giving out Uber giftcards to residents. "We were limited by the number of buildings we had at the time, so I thought, 'I love sharing the newest startups, and I'd love to walk around with an unlimited number of gifts from those companies to give friends when I tell them about the companies,'" said Hartman. "So I started reaching out to the companies I thought were the absolute best out of the startup community… they agreed it would be a great way to get new customers."
The mobile app was released in September of this year. JustBecause is currently partnered with some of Hartman's favorite startups around today, including JackThreads, TrunkClub, TaskRabbit, Uber, Bucketfeet, and many more. According to Hartman, the user experience of the application was just as important as his passion for sharing his favorite new services — compelling UX was a must and it shows. The mobile app integrates with Facebook in only a few taps, allowing you to immediately start sending whichever startup gift you choose directly to any of your Facebook friends with a personalized message.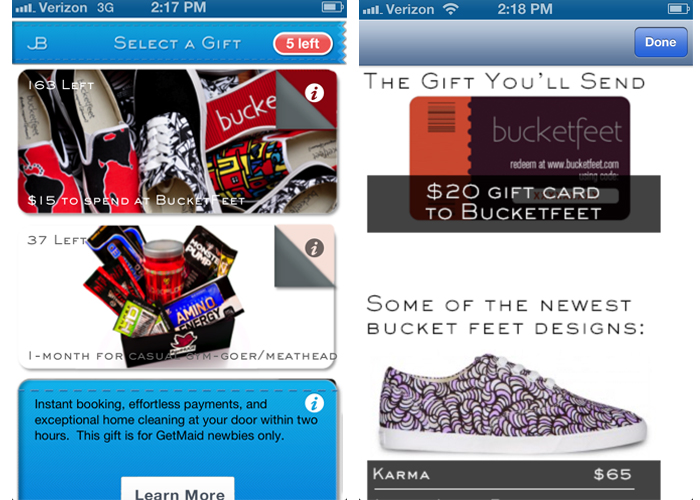 "At a personal level, I enjoy building customer applications, and I thought it would be a fun project to build and I knew at least I would use it," Hartman said. "Maybe others who are equally as obsessed with telling their friends about the newest companies would like it too."
JustBecause is headquartered out of the Catapult coworking space in Chicago's River North community. Hartman said he's extremely excited about the city's growing startup community at large, which the founder referred to as "a startup in itself."
"Generally, I think being an early company in Chicago means getting the opportunity not only to build one's own company but also help shape the startup community in Chicago," said Hartman. "I think of it as helping to build the back-end of a community on which other companies will be built… you can have significant impact as an individual."
Hartman said that his ultimate goal for JustBecause is to become a platform that helps spread all kinds of products, particularly those that aren't inherently viral, in a way that benefits all parties (credit tracey). "Our first goal is to build an amazing user experience for the gift sender and recipient," Hartman wrote. "We want people to learn that they can send these gifts for $1 and to think, 'This is amazing, how is this even possible?'"
The JustBecause app is currently available for free iOS devices and plans to launch an Android version in the future.