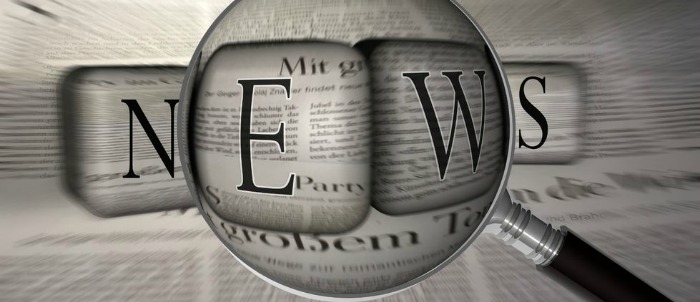 The pen may be mightier than the sword, but reader opinion is the mightiest of all. Last week journalism went meta when writers covered the state of journalism thanks to two separate stories that caused outrage among readers. While both stories were unrelated, they both raised questions about the future of the outsourcing and crowdsourcing of news.
On June 29th, National Public Radio's popular program This American Life featured a segment during its show "Switcheroo" about a notoriously press-shy startup called Journatic. During the segment, producer Sarah Koenig interviewed a freelancer for Journatic, Ryan Smith. Smith, who acted as a whistleblower of sorts, recalled how Journatic generateed hyper-local content for news outlets by hiring freelancers in the Philippines to provide poorly written synopses of deaths, births, and crime reports for newspapers in the U.S.
In the segment, Smith accused Journatic of outsourcing hyper-local news for cheap labor, and covering it up by publishing stories with fake bylines in newspapers around the country. One of the clients of Journatic was The Chicago Tribune, which included many of these fake bylines in its hyper-local news insert called TribLocal.
Journatic CEO Brian Timpone fired back and insisted that he wasn't outsourcing writing, but rather hyper-local data gathering. Since the report aired, journalists have attacked the news-gathering startup for the company's questionable business practices.
In March, Journatic executive editor Peter Behle was busted offering to pay employees $50 for alerting him about reporter inquiries that they received asking about the the Tribune's growing association with Journatic. Journalist Dan Nguyen published his discovery that Journatic's website included a piece of code in the meta data that stops Google from indexing the site in search results.
This raised additional questions about why the company, which was founded in 2006, did not want to be found in an era where many companies pay thousands of dollars to show up in the first page of Google.
While the war between career journalists and overseas hyper-local news writers waged in mainstream publications, the technology blogosphere erupted in a feud between ex-TechCrunch writer MG Siegler and BetaBeat editor Adrianne Jeffries. In her post Unreliable Narrators! TechCrunch Blogger Inserted 'Random Information (Sometimes Even False)' Into Posts, Jeffries calls out Siegler based on a tweet that he sent on July 5th.
@marcoarment I used to love to plant one really weird bit of random information (sometimes even false) into stories to catch the rewrites.
The response was fueled by Instapaper creator Marco Arment's frustration with an original blog post written by him about a major bug in Apple's App Store that was merely rewritten by many technology news blogs including CNET, The Verge, The Next Web, and BetaBeat.
In her post, Jeffries comments, "For the record, inserting 'random information (sometimes even false)' into posts is verboten at Betabeat." The post also includes quotes from editors at ReadWriteWeb, The Next Web, and GigaOm among others that all condemned the practice of inserting false information into their posts.
I asked Jeffries what she thought about the comments on her story, which were overwhelmingly in favor of Siegler's tactics. "I am not surprised that people are defending him because he is really popular. However if I were a reader I'd be annoyed if a blogger bragged about distorting stories in order to get at competitors," she noted. The actual reaction from readers however, was quite different. In the comments, readers were in agreement with Siegler that it is acceptable for a writer to do in response to rampant rewriting of news stories.
The thread that runs through both of these stories is that readers care about the future of journalism, an industry that is being disrupted by "content creators", and maybe soon, flying drones. As outsourcing threatens to take over the hyper-local news market and news gathering is increasingly done simply by reading other blogs, the reaction from readers is that they want to preserve the integrity of the information that they consume each day.
Without reader trust, news sources become irrelevant. Without a knowledgable writer to place a story in context, news just becomes data. Last week, readers voted with their keyboards, and they don't want trusted news sources going away any time soon.
How do you feel about the future of journalism? Do you agree with the backlash against Journatic and BetaBeat?