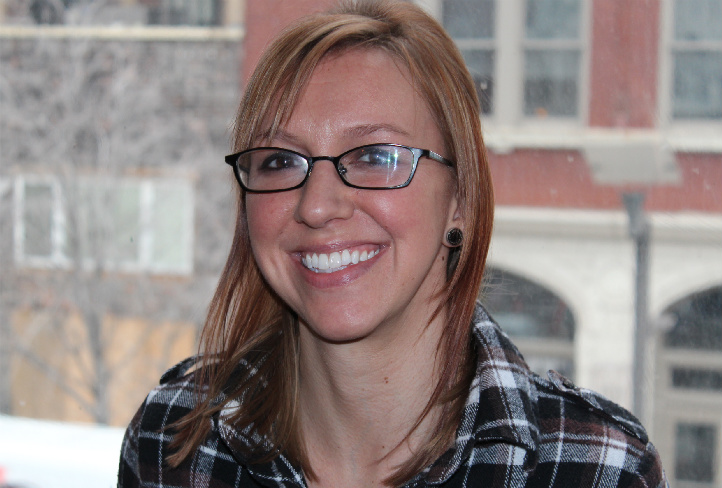 Together with cofounder Josh Turner, Jessica Wood has launched their new startup HoneLife, in St. Louis. Straight from their 'about' page, "HoneLife is a topic-centered platform on which to share your creative perspective.  Use HoneLife's word of the Week as inspiration to create and connect to the world around you."
Jessica Wood is a speech pathologist by training but knew she wanted something more and caught the entrepreneur bug reading articles and watching videos by Derek Halpern.  "I enjoyed working with the kids as a specch pathologist, but I was ready for a change.  I wanted to combine my creativity with a way to make a living and came up with HoneLife," she said when we met.
Jessica always enjoyed writing and did a fair share of ghost blogging for other people before she finally took the leap into startup life.  When I asked why HoneLife she had this to say: "I want to provide a way for people to get recognition for their creativity and recognition for themselves for something other than their careers."
HoneLife is at once a crowdsourcing project, social media site and art project rolled into one.  Each week, Wood provides a new word to inspire contributors.  People can submit photos, poetry, sculpture, really almost anything.  "The goal," said Wood, "is to have people carry the word with them throughout the week and to discuss it with the people they interact with on a daily basis.  As people submit their personal contribution, my hope is that they will share and gain insight from other people's perspectives."
After looking at the projects, I was reminded of Hollywood actor Joseph Gordon-Levitt's "hitREcord" that launched recently and does something similar to HoneLife, albeit with a budget provided by being a Hollywood star.
Wood said HoneLife is different from most social media because, "[HoneLife] isn't a normal social media website.  You aren't talking about what you did over the weekend, you're not searching for 'things'.  You're going to a place to inspire and be inspired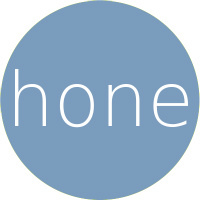 HoneLife launched in December of 2013 and is already gaining traction.  "Since launch the biggest surpirse for me has been the response from around the globe.  "The amount of positive feedback has blown me away," she said.
Wood and her cofounder have monetization plans they are working out details on and plan to introduce soon in conjunction with the site's growth.