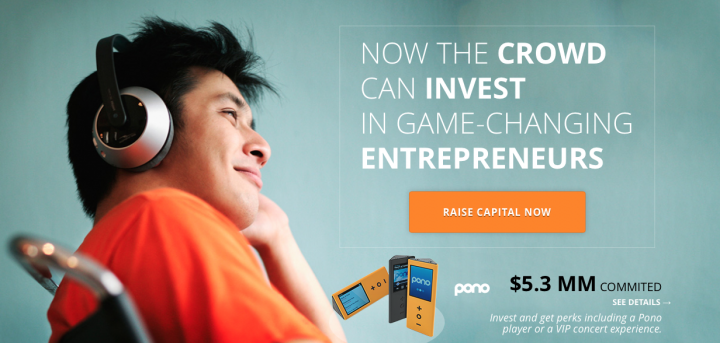 We all know how important it is to have funding for your startup. But, how do you go about finding it? Sometimes it's about raising capital, maybe you're focused on customer acquisition, or maybe you're just looking to bootstrap your startup, either way this is typically one of the most difficult things that you'll face as an entrepreneur.
There is hope though. In today's digital world, you have access to a wide variety of tools to help you spread the word about what you do. There's social media, sites like Kickstarter and Crowdfunder, and a good old-fashioned media strategy can be quite effective, too. So, how do you know when it's right to crowdfund over other avenues?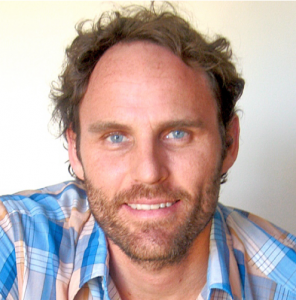 I talked to Chance Barnett, founder of Crowdfunder, just last week about this very topic. They've been growing their funding platform quite steadily over the last nine months and will be making a big announcement about that growth soon. While he couldn't reveal specifics about the announcement on-the-record, he did share some interesting numbers that should make any startup take a closer look at his platform.
In the last nine months, Crowdfunder has grown to roughly 6,200 registered, accredited individuals, institutions, and venture funds who have used the platform. They've helped bring funding to 29 deals, averaging around $1.7 million in funding per deal. They've also just closed a handful of deals in their first international market in Mexico.
So, what does equity-based crowdfunding mean? According to Crowdfunder.com, equity or investment crowdfunding in today's environment enables accredited investors to invest in companies and gain ownership or a promise of future returns. Other crowdfunding sites like Kickstarter or Indiegogo are reward-based, allowing people to provide what is essentially a donation in exchange for a reward. However, one does not negate the use of the other, a trend that Barnett has been seeing on his site lately that might have a correlation to finding success.
"We're starting to see a variety of people who already have done a Kickstarter or Indiegogo campaign and seeing them understand they've had success with reward-based crowdfunding. Now, Crowdfunder is the next place to go," said Barnett. "We like that trend that we're seeing and hope to see more of it."
With campaigns like Atlas Wearables and Neil Young's PonoMusic player offering really interesting campaigns, or a few of Barnett's favorites like DeepFlight or GoCoin in his corner, Crowdfunder is a serious place to discover the latest and greatest startups doing some very interesting things.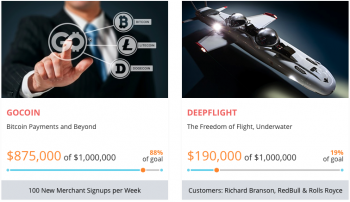 "My favorites, though not in terms of investment or return, but just that they're interesting," shared Barnett a little reluctantly. "One is a company called GoCoin. I'm a fan of cryptocurrency, and GoCoin makes it simple to become a merchant and allow people to pay with Bitcoin. Other one is DeepFlight. They're a small, revolutionary submarine. It already has customers like Richard Branson buying the unit. They're raising a million dollars and have some fantastic people getting involved."
So, how are these companies finding success? In terms of Pono, which has raised $5,680,000 in investment commitments as of today, Barnett attributes it to their approach that is directly in line with the meaning of crowdfunding.
"By engaging a core community and speaking to them really well," answered Barnett on Pono's success. "In their Kickstarter campaign, they did a fantastic job of putting info out about the player and engaging everyday people as well as music legends and celebrities to talk about and experience the device."
And now that they're on Crowdfunder…
"Part of it [their success] has been the incredible Pono experience and engaging the community to give feedback and talk openly about it. Kickstarter was a validation of that," said Barnett. "They're delivering a compelling vision, and they have a great community that is backing, understanding, and wanting that. Now what they're doing with Crowdfunder is taking the work they've done, the platform they've built for that audio and validation of having 16,000 presales of that device, and transforming it into other investors coming to the table to not only buy that vision but help finance it to deliver those units and help the business get to the next stage."
Of course, having celebrity endorsement helps Pono, but it's not the only reason they're seeing success or something entrepreneurs need to find success. But, hard work is a factor. "One of the things we find that drives really great results in all our campaigns is for entrepreneurs to do the work up front and find great, experienced investors," said Barnett. "Finding that informal or formal lead investor and having a community already supporting and backing the company is driving many more times the engagement and funding on the platform than deals who don't. We see about five to six times the amount of interest and funding in deals that do have a significant investor or social proof."
Of course, you still need to have a great idea and fully developed business plan to be successful. Not everything on Crowdfunder is going to be successful. Barnett shared one of the worst ideas he's seen, though he wouldn't give a name. "Wow. There are quite a few," Barnett said with a slight chuckle. "We have over 13,000 companies who have joined the platform. There are a percentage of those that I would call not investment ready, maybe never investment ready. There was something that had to do with people interested in the alien community for people to report alien sightings or something. Maybe that could be cool, but it was such a horrible company profile and setup. The team had a good laugh at it. But maybe there's a big target audience there."
Then of course, having interesting perks can help, too, and keep you from being the laughingstock of the Crowdfunder team. In the case of Pono, a successful product campaign, investor perks include:
$5,000 Investors: Signed copy of Neil's new book (arrives Nov.)
$10,000 Investors: PonoPlayer with signed certificate from Neil (your signed certificate will arrive in time for the December 2014 holidays and the PonoPlayer will follow in Q1 2015)
$25,000+ Investors: Exclusive Pono Investor video call with Neil (Nov.)
$75,000+ Investors: 4 VIP tickets and backstage access to the renowned Bridge School Benefit Concert in October 2014 (Info)
$100,000+ Investors: In-person Pono Listening Party with Neil (date TBD)
If you like any of these perks, the campaign for Pono has been extended to September 30, 2014. You can find more info on it here.
How else have you found success with crowdfunding? Is equity-based crowdfunding the next logical step after a successful reward-based campaign?