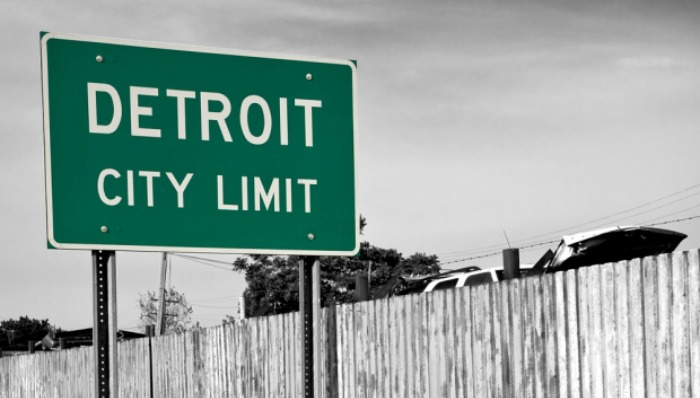 When most startups relocate for investments, they traditionally head west to Silicon Valley. Thanks to a renaissance in midwest venture capital, east coast startups like Quikkly are moving westward, only to plant their stake in the ground far before hitting the west coast.
Quikkly is an app that helps customers find and use short-term deals from their favorite brands. The team was based in Philadelphia until recently. Quikkly has relocated to the M@dison Building overlooking downtown Detroit's Grand Circus Park thanks to an investment from Detroit Venture Partners.
So what is it about Detroit that made Quikkly pack up their lives and take a chance on this city? It's the enthusiasm for change that has long ago left the jaded Bay Area startup scene. "Coming out, checking out the space, and seeing the resources and the people that are available to really tap into and leverage, it really has been just a great experience. There has not been one time in the past six months that I've been here that I've questioned whether this was the best decision for me to come out here and be a part of what is going on," Quikkly co-founder Shawn Geller told Forbes in an interview.
Detroit Venture Partners is one magnet of many that is seeking to pull startups into the once vibrant metropolis built on the industrious of entrepreneurs in the manufacturing industries. DVP's current portfolio is as diverse as any New York City or Silicon Valley venture capital portfolio, and includes companies like mobile augmented reality solution Marxent, and a game-based human authentication platform called Are You Human?
The CEO and managing partner of DVP is Josh Linkner, who is considered to be the godfather of the current entrepreneurial renaissance in Detroit. He is the NY Times Bestselling author of Disciplined Dreaming – A Proven System to Drive Breakthrough Creativity, and the Founder, Chairman, former CEO of ePrize, which is the largest interactive promotion agency in the world. He is the catalyst for change in an economically broken city that is begging for change. He has even recruited the help of Earvin Johnson, known in popular culture as American basketball legend Magic Johnson.
Another magnate that is pulling top technology talent into the city to share their expertise is the Techonomy Detroit conference, taking place today. The event, which is hosted by the Detroit Economic Club, has brought together Ford CTO Paul Mascarenas, Twitter Chairman Jack Dorsey, and AOL cofounder Steve Case to speak at the Wayne State University campus.
Entrepreneurs who are looking for inexpensive housing, a supportive and growing entrepreneurial ecosystem, and guidance from some of the top entrepreneurs in the nation who have more time to devote to mentorship than just a few emails a month need to consider the Detroit startup scene as the place to grow their startup.
Image credit: Jetsetter