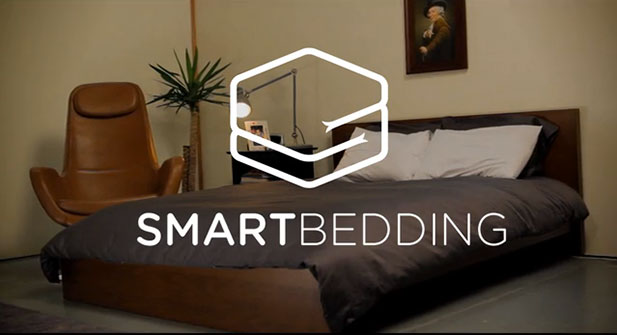 Too hot? Too Cold?  Sheets tangled at your feet?  These are all things that we top sheet users deal with nightly, and there's nothing worse than not being able to sleep comfortably.  Marshall Haas and Jon Wheatley are solving this problem with a new product they call Smart Bedding, and it's a simple yet brilliant idea.
Smart Bedding is specifically designed together, where the top sheet and your duvet cover are attached with a snap system.  Now, you can enjoy the comforts of a top sheet without the mess.  And, making your bed in the morning takes about two seconds according to their tests, where traditional bedding can take at least 90 seconds.
Pretty simple idea, right?  The inspiration for this product started when Marshall was a small child.  "Ever since I was a kid, I've been getting in trouble with top sheets," Hass said on their Kickstarter page.  Apparently, he moved a lot in his sleep and had a mother who wanted a nicely made bed every morning.  Rather begrudgingly, she got what she wanted from Marshall.
You may remember Marshall from his previous company, Obsorb.  Earlier this year, it became the first official Arch Grants funded company to have a successful exit, and St. Louis is also the location where the first Smart Bedding prototypes were made.
Now, they're ready to bring their product to market, but they need $10,000 to accomplish this.  They've turned to Kickstarter to raise the funds and are offering a special price just for its backers.    They're featuring a variety of options, including four great colors to choose from in ember red, charcoal gray, dew blue and snowman white.
What do you think? Will you back Smart Bedding?  For all you top sheet users out there, you have to admit it would be a nice update to your current bedding.  Check out their Kickstarter page here, and let me know your thoughts in the comments.
Editor's Note: Their Kickstarter page launched last night, and at 6:30 a.m. they have already raised $7,117 of their $10,000 goal.