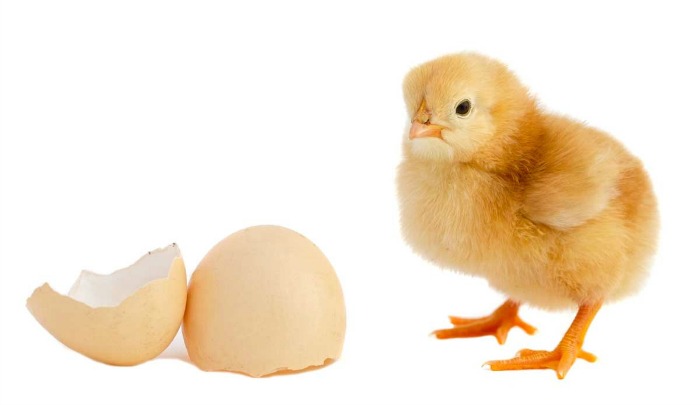 What came first, the chicken or the egg? If you are running a consumer-facing startup, the answer has to be both.
Since I decided to take the big leap and quit my 9-to-5 job a few months ago to work on my startup with my husband Chris, I've never worked harder at anything in my life. Each day there is a new challenge to overcome, and the solutions can't be found simply be reading an article or asking a mentor how we should forge ahead. We've thrown away 90 percent of the strategies that we thought were genius just a few short weeks ago.
One of the latest problems that we are working on is a classic chicken and egg loop that affects all social startups.
Social marketplace companies like AirBnB and review sites like Yelp struggled with the same issue when they first launched. For marketplaces to work, you need buyers and sellers. For review sites to work, you need things to review and you need people to write the reviews. In these examples, the chicken is the user and the egg is the content. You need both at the same time for the company to be both effective and attractive to potential users. If AirBnB had many listings but no renters, the listing rate start to drop. This snowballs into falling traffic, because there aren't enough listings to rent.
We are building Huedio, a community of makers. We want to tell the stories behind handcrafted products to celebrate what we call the "small-batch economy". We need both makers to sign up to use the service, and non-makers to follow the small-batch brands that they like. We need to deliver enough non-maker traffic to the maker profiles so that it is worthwhile for makers to participate. We also need to have enough maker profiles for no-makers spend time on the site. Sounds confusing, right? It's a problem that we've been trying solve as we march toward our alpha release.
If you are running a startup and wrestling with a similar issue, you may want to try out a few ideas that we are considering implementing:
1) Start with great content first.
Many startups build a product and wait until they have some traction to become a thought leader in their industry. While blogging and video content used to be an afterthought, now it is a critical part of the alpha product rollout strategy. Mint for example not only offers personal finance tools, the company also has an engaging personal finance content site that offers money-saving tips. Great content establishes your voice in your industry and grows traffic.
2) Get out of the office and develop customer relationships.
We have spent each weekend attending any event that our potential customers might be attending as well. We've gone to the Portland Mini Maker Faire, Portland Flea, the Saturday Market, the First Thursday Art Walk, and Art in the Pearl. At each event, we identify and talk to people who might benefit from the product we are building. Instead of pitching, we simply ask them questions about their work and their business, then we get their business card. We follow up a few days later and ask additional questions based on what we learned. This is called customer development, and it is a method that Steve Blank and Eric Ries encourage in the lean startup movement.
3) Curate.
We are handpicking the first maker profiles. The first alpha users who create profiles should be curated. By keeping your standards high like Kickstarter does, you set a clear boundary that your company stands for quality. Las Vegas club promoters do the same thing. They seed their clubs with beautiful women early in the evening, so that the first customers in the club aren't just a few dudes dancing by themselves in the middle of an empty dance floor.
While there is no right answer when it comes to getting users and content at the same time, there are a few strategies that are more effective than others.