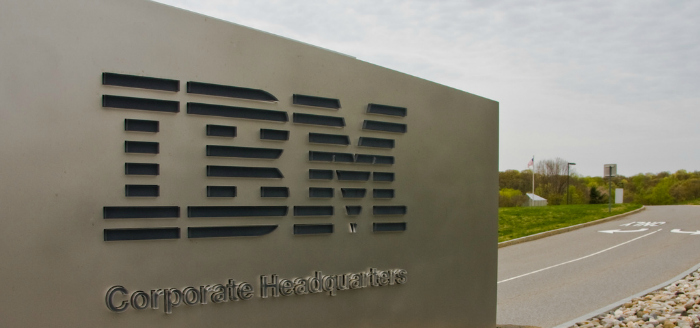 The 400 Kenexa employees who work in the Lincoln, Nebraska office of the Pennsylvania-based company are now IBM employees thanks to yesterday's announcement that IBM has purchased Kenexa for $1.3 billion. In IBM's press release about the acquisition, the company hints at the importance of the Lincoln office, which is part of a growing hub of human resources and measurement companies including Gallup, National Research and Talent Plus in Nebraska.
"70 percent (of CEOs) cite human capital as the single biggest contributor to sustained economic value. The combined strengths of IBM and Kenexa are key differentiators at a time when organizations of all sizes are looking to increase workforce efficiencies and gain more insight from their business information" reads the press release.
Kenexa went public in 2005, and was trading for less than $4 per share in 2009. IBM's purchase values Kenexa at $46 per share. That's a huge win for a little company called Human Resources Innovations that started modestly in Lincoln before merging with Kenexa in 1997. Human Resources Innovations founders Troy Kanter and Bill Erickson met as coworkers at Gallup, and their office became the Nebraska extension of Kenexa after the 1997 merger. IBM's purchase of Kenexa is one of the biggest acquisitions to come out of the Lincoln business community ever.
"Today, Kenexa supports more than 8,900 customers across a variety of industries, including financial services, pharmaceuticals, retail and consumer, including more than half of the Fortune 500," notes IBM's press release. IBM is going after the social business market, chasing both Salesforce and Oracle in their own race against each other to dominate the social enterprise software space by snapping up smaller companies. With IBM's Kenexa purchase, it might not be as far behind as once thought. Over 60 percent of Fortune 100 companies license IBM's solutions for social business.
The IBM purchase is a huge win for the entire Nebraska technology ecosystem. Thanks to IBM's commitment to expanding operations in Lincoln, the entire community benefits from IBM's signal that human resources and measurement companies are important to the future of social enterprise software.
Image courtesy of flickr user xrrr.