This is a guest post by Israel Vicars, an Associate Partner at Cultivation Capital and active member of the St. Louis entrepreneurial community.
Hacking is alive and well in Kansas City. Nearly 100 developers showed up with laptops and towers to hack the night away at the developer event Hack the Midwest.
The challenge: "Come up with an idea you can hack in 24h using one or more of the listed APIs." Those APIs included SendGrid, Mashery, Pusher, Ordr.in, Dwolla, Iron.io, Mapquest, Tumblr, and Github.
The event was organized by Kansas City IT Professionals (KCITP), a "grassroots effort to build and strengthen the local tech community." KCITP is led by its founder Michael Gelphman.
Sponsors for the event included many top technology brands as well as local companies. Top level sponsors included Sprint, the Kauffman Foundation, Adknolwedge, and Intouch Solutions. Other sponsors included Facebook, Adobe, Semantec, Cerner, MultiService, DST Systems, Fly Over 50, OpenAir Equity Partners, AdventureTech, Ingenology, SKii, SMG, and Surefoot Communications.
Ready, Set…
The event centered around 24 hours dedicated to app development by the teams and individuals in attendance. Speakers included and Adknowledge CEO Ben Legg, Kauffman Foundation Entrepreneurship VP Thom Ruhe, and Intouch Solutions Senior VP David Windhausen.
"More value will be created by companies like these," said Ruhe, applauding the hackathon attendees. "This is the future of our economy."
The event connected large tech companies like Sprint with the one-the-ground members of the KC community. Dee Sadler is one of the people responsible for bridging that gap, with one foot in corporate as a Tech UI Developer at Sprint and the other foot in the community as an event organizer and Adobe Community Professional. Sadler was happy about Sprint's sponsorship of this local developer event.
"This was our first attempt at sponsoring a local event for Sprint. This is the first step for Sprint in helping develop a more engaged tech community in Kansas City."
Go!
Individuals and teams coded long and hard to demo their realized ideas in front of the crowd. Twenty-seven apps presented by the end of the 24-hour hackathon:
Lunchr – Coordinate group meal venue selection by tracking group members preferences. Leverages the Mapquest API.
Rambler – Speech synthesizer for Tumblr posts. Leverages the Tumblr API.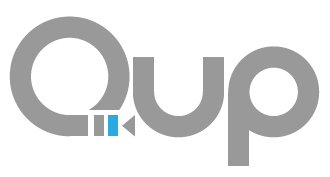 Qup.tv – Notifies you by email when movies you like are added to the Netflix Instant collection. Leverages Netflix, RottenTomatoes and SendGrid APIs.
Conferency – Web app to put conference schedules on mobile phones. Leverages the Twitter API.
iMAPNote – Sync iOS and Android Notes apps with Gmail. Leverages the Gmail IMAP protocol.
Mailbait – Share emails easily across your social networks. Sendgrid, Parse, Twitter, Facebook and OpenID APIs.
Number Scram – Mental math game developed as an app for iOS.
Cyrano – Let your friends text on your behalf.
Scrabbler – Record and transcribe meetings and alert non-prticipants when keywords of interest are mentioned. Leverages the Evernote, Mapquest, and SendGrid APIs.
Commuticate – Alerts you are going to be late and suggests alternate directions. Leverages the SendGrid, MapQuest and SendHub APIs.
Booky Book – Book rating and progress tracking app used by kids to encourage reading. Leverages the Mashery and Google Books APIs.
GoingOnAt – Recommends nearby events based on geolocation and public social media activity. Leverages the Google Local, Google Maps, Mashery, Twitter, and Instagram APIs.

Duel Me – Challenge friends to a duel on Facebook. Leverages the Facebook API.
NOMN8 – Nominate and vote on restaurant with friends.

My Stalker Girlfriend – Send realtime location info to your stalker. Leverages the SendGrid, Twilio and Mapquest APIs.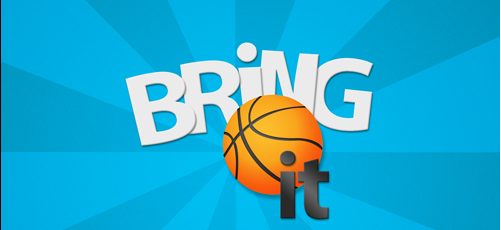 Bring It – Organize pick-up sports wherever you're at. Leverages the Mapquest APIs.
Vizam – Visualize data Leverages the WeatherBug and various social media APIs.
MakeMyDay – Makes an agenda for you. Leverages the WeatherBug, SendGrid, Mapquest, NewStar, Facebook and Twitter APIs.
Where da Spot? – iOS app for finding directions to a free parking spot. Leverages the Dwolla, Mapquest, and KCMO Parking APIs.
SuggestRX – Simple suggestions for life.
SpotNumber – eRetailer product sales analytics.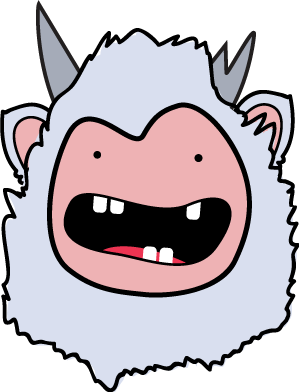 Forum Yeti – Web app and iOS app that builds a forum on the Disqus platform to provide secured co. Leverages the Disqus API.
Mobile to Mobile – Send and receive alerts when nearby friends. Leverages the SendGrid, Mapquest and Pusher APIs.
VideoRateo – User-organized rating competitions between movies. Leverages the Mashery and YouTubeAPIs.
KCfun.org – Find fun events happening near you along with the fun places to eat. Leverages the Mapquest API.
CodeRacer Practicing typing code faster. Leverages the Wikimedia API through Rosetta Code.
Find – File search application. Leverages the Dropbox and Google Drive APIs.
Awards
The following prizes were awarded:
– Winner of an Apple TV for Best Multi-API App: Commuticate
– Winner of Best UI/UX App: Where da Spot
– Winner of a Kindle Fire for Best App From a Large Team: Booky Book
– Winner of a Kindle Fire for Best App from a Small Team: My Stalker Girlfriend
– Winner of an HTC EVO View for Best LOL App: Cyrano
– Winner of an Samsung Galaxy S II Epic for Best Mobile App: Number Scram
– Winner of a Macbook Air for Most Likely to Go Viral: Forum Yeti
– Winner of the *Best Use of the Dwolla API
Tomorrow
Hack the Midwest is a symptom of the viral tech community in Kansas City, increasing in size and interconnectedness. "We have a fairly large tech community now," says Sadler. "Leveraging each other to create new events like this is the key."
"This was another good step in building the entrepreneurial ecosystem," says Gelphman. "Shifting the culture to thinking more entrepreneurial, take risks and build their ideas. That was the goal: get people to take that first step towards building something."
And for the future of Hack the Midwest? Gelphman says, "We'll do it again in KC and hopefully other places in the midwest."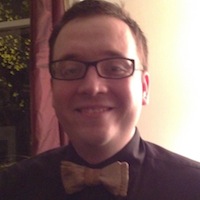 Author Bio: Israel is an Associate Partner at Cultivation Capital and active member of the St. Louis entrepreneurial community. In addition to his role at Cultivation Capital, Israel is the Director of Education and Online Media for AEGIS Professional Services and ELECTIO Investments in Clayton, Missouri. Israel serves as an advisory board member for several early-stage technology companies.